The SD Association is an organization that works fastidiously in the background while the rest of the camera tech pieces get all the sexy news coverage, but advancement in camera technology is dependent on mutual progression of parts. There's no point in a sensor being able to provide a certain amount of output at speed if the storage medium can't handle it, and vice versa. And it is why it's always exciting when there is major advancement in storage, like now, when the SD Association has announced a new designation of SD cards called SD Express with such a major leap in capabilities.
SDUC follows the family of SD card designations like SDHC, SDXC and so on, and it will carry the same form factor and be backwards compatible, but the similarities stop there.
The new format adds the popular PCI Express® and NVMe™ interfaces to the legacy SD interface which is capable of delivering a 985 megabytes per second (MB/s) data transfer rate, and the maximum storage capacity in SD memory cards then grows from 2TB with SDXC to 128 TB with the new SD Ultra Capacity (SDUC) which is part of the new SD 7.0 specification. This is all less an incremental step as it appears a monumental leap.
SD Express uses the well-known PCIe 3.0 specification and NVMe v1.3 protocols defined by PCI-SIG® and NVM Express, respectively, on the second row of pins used by UHS-II cards today. By relying on successful protocols already in the marketplace, the SDA gives the industry an advantage allowing utilization of existing test equipment and saving in development process by usage of existing building blocks used in existing designs. These cards also provide system developers new options offered by PCIe and NVMe capabilities, such as Bus Mastering, Multi Queue (without locking mechanism) and Host Memory Buffer.
Considerations
It seems we are in the midst of a type of memory renaissance these days, with 2 sides to the progress being capability or reliability. On one hand there's ProGrade Digital which is aiming to be the professional's choice with a focus on reliability and deciding if the future medium will be CFExpress or XQD, and then there's the actual SD Association which is pushing the limits of what can be done with SD, and actually challenging the other formats. The question is, which is more important right now?
ProGrade is reporting 1,400MB/s read speeds and burst write speeds greater than 1,000MB/s. To put that all in perspective, that's about 3X faster than CFast and more than 4X the speeds of SDXC™ UHS-II. While those speeds may sound like the answer to a question that has yet to be posed, it bares reminding as I've said before that the quest for speed of data transfer is like running in a race where the finish line keeps moving. We want cards to handle 4K today, but Moore's Law suggests we'll want 6K not in 5 years, but in 2, and 8K right after.
As such, as I'm prone to say, memory card makers aren't looking to the end of the block, as much as they need to be looking around the corner. That's what this is, and in doing has made the 'far-fetchedness' of things like 8K seem less a nebulous oasis on the horizon than a tangible mile marker. In essence, the memory upgrade could dictate the evolution of the camera hardware and all that estuaries from that.
This is, in fact, really why memory card news like this is so exciting, because it allows the envelope to be pushed.
While we don't have an idea about price, we can assume that for the time being it will be expensive in a way we haven't yet seen with SD cards, but that may not be a problem since there's also no word yet on full compatibility with current devices.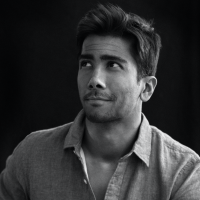 Kishore Sawh
A photographer and writer based in Miami, he can often be found at dog parks, and airports in London and Toronto. He is also a tremendous fan of flossing and the happiest guy around when the company's good.