With the Announcement of the Sony 400mm f2.8 GM, Sony enters a segment of the market that, until now, remains firmly in the grasp of DSLR cameras. However, this is only the first gust of the winds of change as Sony's A9 finally has a lens with extended reach and speed to pair with its power.
However, these features don't reside in uncharted territory because Canon's 400mm f/2.8L IS II USM Lens and Nikon's NIKKOR 400mm f/2.8E FL ED VR Lens stand at the ready awaiting their new challenger. But, if you're willing to sacrifice some speed, reach, shoot third-party, or any combination of the aforementioned features, you'll find you have a few options in the super telephoto lens market. Let's see how they compare.
These are big lenses meant to capture the biggest moments in sports, action, and wildlife, so it comes as no surprise that they demand hefty price tags. However, Sony's G Master tax is pretty stout. Then again, as you'll see in the coming days with our hands on review, there's a list of reasons why, and they aren't small.
Lens Price
Canon's 400mm f/2.8L IS II USM Lens – $9,999.00
NIKKOR 400mm f/2.8 FL ED VR Lens – $11,196.95
Sony 400mm f2.8 GM OSS lens – $11,998.00
Body + Lens
Canon 1DX II + Canon's 400mm f/2.8L IS II = $15,998
Sony A9 + 400 f2.8 GM OSS = $16,496
Nikon D5 + NIKKOR 400mm f/2.8 = $17,693.9
300mm Alternatives
Sigma 300mm f/2.8 EX DG HSM – $3,399
Nikon AF-S NIKKOR 300mm f/2.8G ED VR II – $5,496.95
Canon EF 300mm f/2.8L IS II USM Lens – $6,099
f4 Alternatives
Sigma 500mm f/4 DG OS HSM Sports Lens – $5,999
Canon EF 500mm f/4L IS II USM Lens – $8,999
Canon EF 600mm f/4L IS II USM Lens – $11,499
Nikon AF-S NIKKOR 500mm f/4E FL ED VR Lens – $10,296.95
Nikon AF-S NIKKOR 600mm f/4E FL ED VR Lens – $12,296.95
f5.6 Alternatives
Canon EF 800mm f/5.6L IS USM Lens – $12,999
Nikon AF-S NIKKOR 800mm f/5.6E FL ED VR Lens – $16,296.95
Fast 400mm Weight
Speaking of heft, 400mm lenses aren't for casual photo-walks, not that you'd expect them to be. However, the G Master is significantly lighter than both its Nikon or Canon counterparts. For travel and overall comfort while shooting, every little bit helps.
Weight
Sony – 6.4 lb / 2.90 kg
Nikon – 8.38 lb / 3.8 kg
Canon – 8.47 lb / 3.85 kg
Sony a9 – (1.48 lb / 673 g)
Canon 1DX II – (3.37 lb / 1530 g)
Nikon D5 – (3.11 lb / 1415 g)
From the lenses listed above, its obvious that Sony still has a few boxes to check in order to provide an entire well-rounded sports and wildlife lens lineup. They may be two or three lenses away but they have finally arrived as a competitor for this segment of the market.
You can pre-order the Sony 400mm f2.8 GM lens here.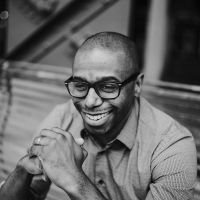 Wendell Weithers
Wendell is based in Atlanta where he shoots events, portraits, and food photography. He also supports his wife Andrea as she runs their cake design business, Sweet Details. Instagram:
Wendellwphoto