Few brands and their products are so widely well-received as RØDE, and its audio accessories, and that beloved line-up just got a much needed upgrade.
Stereo VideoMic Pro
The RØDE Stereo VideoMic Pro hasn't been updated since 2012, but it's not all new, which sees that now old, but much-loved foundation, upped to include the lauded Rycote® Lyre® suspension system. This system serves to isolate the VideoMic Pro's capsules and innards from mechanical vibration and handling noise, thus preventing or minimizing erroneous noise and vibrations during recording.
The upgrade also sees a new matched pair of condenser capsules with an improved foam windshield, which gives the new Stereo VideoMic Pro even better sensitivity and lower self-noise. Rounding out the VideoMic's upgrade is the introduction of a thicker, Kevlar-reinforced braided cable, and altogether the set of improvements to the beloved omnidirectional mic allows it to be used in conjunction with the RØDELink Wireless System, and/or Wi-Fi heavy locations without fear of RF interference.
"With the Rycote® Lyre® addition and upgraded capsules, windshield and cable – it's now even better value for an amazing quality product.
RODE Shockmounts Now With RYCOTE® LYRE® Upgrade
RØDE has also issues a welcomed upgrade to members of its most popular accessories with the addition of the Rycote® Lyre® suspension system, in the new SM3-R, SM4-R, PG2-R and PG2-R Pro Cable, and the PG2-R Pistol Grip has received the same as well as a new lightweight handle for better ergonomics and improved overall functionality.
Each of the new mounts has a new cable management system, which should accomodate most required and often-used cables, which then provides point-of-strain relief between the mic and device. then, in addition, to suit all of this there's the new Pro Cable that has a high strain relief junction box which clips into the cable management system, and allows for de-coupled audio connection between the recording device and microphone for maximum isolation.
All pretty exciting for the video types, and in fact, for almost anyone shooting professionally today.
Find the new Stereo VideoMic Pro here.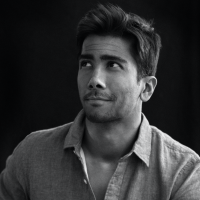 Kishore Sawh
A photographer and writer based in Miami, he can often be found at dog parks, and airports in London and Toronto. He is also a tremendous fan of flossing and the happiest guy around when the company's good.