When it comes to travelling and moving about with your camera gear and laptop, sometimes, a backpack is just not enough. A rolling camera bag does make it easier to travel, especially when you bring along it as a carry on item on board an airplane. Vanguard recently sent us their Xcenior 48T Trolley to review, and after a month's worth of using, I have to say that this stylish rolling case has done a really good job being my only camera carrier for my fashion and commercial photoshoots.
The Specs
Exterior Dimensions: 15.0 x 11.4 x 19.1″ (38.1 x 29.0 x 48.5 cm)
Interior Dimensions: 12.25 x 6.75 x 16.1″ (31.1 x 17.1 x 40.9 cm)
Accommodates: One or two pro DSLRs with grip, additional body plus 5-7 lenses (one up to 300mm f/2.8), a flash unit, accessories (memory cards, cables, battery and charger), laptop up to 14″ wide screen size, tripod
Carrying/Transport Options: Two oversized wheels, retractable pull handle, three carry handles
Weight: 9.4 lb (4.3 kg)
Exterior
The Xcenior is pretty stylish as far as rolling camera bags go, with the strong signature Vanguard-orange color adorning the clips, threads, and front pocket zippers. The front pocket is semi-rigid, which offers some protection to the contents of the pocket. It is not full length, but there is a good amount of space inside.
Near the top and center, there is a strap that you can attach carabiners to it, as well as the tripod strap. At the bottom of the front pocket, there is a hidden compartment at the bottom which houses the tripod pouch. A tripod can be secured front and center, or on the right side of the bag.
One thing I really like is the Y-shaped front zippers. I'm actually surprised I don't see these more often because they allow you to grab the zipper between your fingers, making it easier to open the front pocket. They may look a little funny, but they are so useful!


While they are not YKK zippers, all the zippers that Vanguard uses are nice and sturdy. I haven't had any problems with them and I am confident that they would last a long while. Vanguard also provides a small combination lock along with the bag, which is nice. It's not TSA-compatible, however.
The outer material is said to be water-resistant, and throughout the month, it did not suffer from any wear and tear. The stitches also seem solid, with no loose threads around, either.
There are three handles – on the top, the left side, and on the bottom. Surprisingly, each handle are made of different materials, with the neoprene top handle having the best padding out of the three. That is one seriously well-made and comfortable handle, and it's probably better than most bag's handles. I really wish Vanguard uses this neoprene handle on the side, too. It really is that good!
Over at the top side, you can also see that the main center clip serves to not only secure the lid to the body, but to also hide the main zippers underneath it.
The left and right sides of the bag are relatively featureless, save for the handle on the left side and the tripod strap on the right side. As for the bottom of the bag, the front legs went through some cosmetic wear and tear from my usage. The bottom fabric and plastic frame, however, are still in great shape and seems to be reinforced very well. The wheels roll smoothly with minimal noise, too.
Overall, the exterior feels well built and is very sturdy. Coupled with thick inside padding, I would not be worried about my camera gear inside if the bag falls out of the overhead luggage luggage bin.
Interior
Even though there is ample space inside the front compartment, my biggest complaint is the lack of pouches. There is one mesh pocket, a couple of pen holders, and three small pockets for media cards. This means that you would not want too many small items inside unless they are in their own pouches. Luckily, there is an accessory pouch from the main compartment which I use to hold my batteries and charger in the front pocket. Surprisingly, there is space above the zippers, which is large enough for my X-rite Color Checker Passport. Other large items I have in the front compartment include the Tamrac 5329 folding filter wallet and the Sekonic L-358 lightmeter with its pouch.
One of the first things you will notice when you open the main compartment flap is that two straps are attached to it. This prevents the flap from opening all the way and slamming on the ground. Of course, if you don't want to use them, you simply unclip them and pull them in from the inside. I opted to only use one strap, since using two straps do slow me down as bit.
There is also a zippered mesh net that keeps the content of the main compartment from falling out accidentally. I personally like this unique feature for that added peace of mind, especially if I forgot to zip up the lid and decided to stand the bag upright. For those who may not like the net, it can be stowed away.
Under the main lid is the laptop storage that is large enough for a 14″ laptop. While it is nice to have a laptop sleeve, I actually prefer to have a bunch of zippered mesh or clear pockets to hold items like batteries, filters, lens caps, etc. I suppose I can always get a board with pockets attached to them and slide them into the laptop sleeve instead.
The inside of main compartment has the bright, signature Vanguard orange which I like because it makes it easy to identify your content. All the paddings are soft and thick, and there are plenty of removable velcro paddings inside to satisfy practically any equipment configurations.
Below, you can see how the inside looks full of gear and empty. I put a Canon 70-200mm f/2.8 L lens for size comparison.
And here are all the items I have inside the main compartment.
The Pros and Cons
I have to say that the built quality from the stitching to the padding is really good. The y-shaped zippers, the superb top handle, and the main compartment mesh net are some of my favorite features that makes the Xcenior 48T stand out from the competition. There is quite a lot of configurable space inside the main compartment. You can even remove the entire main compartment and use the case as a traditional rolling luggage. The smooth wheels made it easy to move about with the case and the retractable handle never got stuck.
The main cons that I have go back to the lack of pockets and pouches inside the front pocket and under the main lid. The laptop sleeve is nice to have, but may not work for everyone. Then again, if you are travelling out of town with the case, not having another bag just to hold your laptop is definitely a nice convenience. I also wish that the side handle is made out of the same material as the top handle.
Conclusion
Overall, I like the Vanguard Xcenior 48T rolling camera bag. It is well made, easy to use, and sturdy. I wish it does have more pockets inside, but I still manage to put a lot of items in there in a neat and organized manner. I can definitely see myself using this case to go on my personal and client shoots, as well as when I want to go on any out-of-town trips with it.
If you are in the market for a rolling camera case, I recommend checking out the Vanguard Xcenior series, especially if you have to have your laptop with you at all times.

There are three sizes for this model, with the first two being carry-on compatible.
Vanguard Xcenior 41T – $249 (Ext dimension: 16.9 x 11.4 x 19.1″): Amazon.com / B&H Photo
Vanguard Xcenior 48T – $299 (Ext dimension: 15.0 x 11.4 x 19.1″): Amazon.com / B&H Photo
Vanguard Xcenior 62T – $349 (Ext dimension: 18.5 x 12.25 x 27.0″): Amazon.com / B&H Photo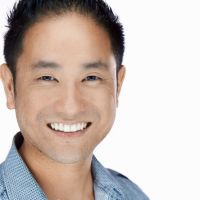 fotosiamo
Joe is a fashion and commercial photographer based in Los Angeles, CA. He blends creativity and edge with a strong style of lighting and emotion in his photographs.