Who is Tim Tadder?
The son of a commercial photographer, this job is in Tim Tadder's blood. After getting his start in photojournalism he has successfully shifted to commercial where is continuously working with top names and national campaigns. Tim's client and subject list reads like a collective roster from every major sporting event, peppered with names that make headlines in sport, music, business, and politics. It's little wonder he's been recognized as one of the top 200 photographers worldwide by the prestigious Luezer Archive Magazine 8 years running. As you'll see from his tutorials or interviews his demeanor on set is relaxed, though a mirror opposite to his work ethic.
Tadder is an extremely driven and creative photographer, whose work is bold, often colorful, polished, and dramatic. In this era where faux-tographers are a dime a dozen and there's nothing stopping them from putting out their own tutorials full of bad advice, Tim Tadder is, at the risk of sounding trite, the real deal. In this tutorial, he opens up and shares his process, from planning, to processing and then some.
What do you get with this tutorial?
For $299, which can be broken down into monthly payments – a very big plus for aspiring photographers for whom nearly $300 may be a big bite out of their rent money – you get 49 videos, over 21 hours encompassing 7 sports shoots (both in studio and on location,) post processing, and Tim's background, philosophy, and advice for photographers.
This tutorial is an opportunity to sit down with a major commercial photographer and listen to him answer common questions, and questions you didn't know you had yet, from the insider perspective of a working pro. Then you get to shadow him on shoots, with the added bonus of him explaining what's going on and why. Finally, you hang out with Tim while he processes his photos and talks you through what he's doing. Put this way, it sounds like a pretty rare opportunity and one well worth the asking price.
How is it structured?
The first six segments are all about getting to know Tim and his crew and getting a feel for commercial photography as a career, which is critical and perhaps just as if not more valuable than the technical instruction. This is the information you typically can't buy. The seventh, is a primer on lighting people, and from the eighth onward there are shoots broken down into multiple parts followed by corresponding retouching.
The course uses various sports to highlight different challenges, environments, and extoll the virtues of what you're learning; boxing, volleyball, crossfit, swimming, fitness, and even heptathlon.
General Overview
English Closed Caption Subtitles Included
RAW Files Included For You to Follow Along in Retouching
21+ Hours of HD Video Content Immediately Available for Download
49 Videos Included
Prerequisites Cover the Basics and Necessary Gear to Get Started
7 Extensive Shoots with 7 Different Activities
Photoshoots in both Studio and On Location Indoors & Outdoors
Post-Production in Lightroom & Photoshop
Retouching w/ Professional Athlete Retoucher Sef McCullough
Mobile Ready (iTunes Friendly)
Videos Cover Pre-Production, Photo Shoots, & Retouching
Learn From the Master Sports Advertising Photographer, Tim Tadder
Learn How to Shoot In Studio and On Location
Learn How to Direct and Pose Your Subjects
Learn How to Use Color Blocking
Learn How to Use Strip Boxes, Octos, Standard Reflectors, Scrims, and More
Learn How to Tone, Smooth, and Retouch Skin
Learn How to Utilize Your Shutter (Rear/First Curtain Sync)
Learn How to Utilize Natural Light and When to Introduce Strobes
Learn How to Build a Team
Step-by-Step Instructions on Retouching Athletes
Step-by-Step Instructions on Basic & Advanced Lighting
Advanced Retouching w/ Composites
Who is it for?
Viewers who aren't familiar with a studio setting or basic flash principals would probably feel a little left in the dust; that is to say, this is not a course for those looking to learn fundamentals. The people who would make the most of this would have at least a rudimentary knowledge of basic principles, lighting and grip equipment, and have an interest in shooting athletes. It would be best classified as intermediate to advanced.
Pros
Simple, straight forward instruction by Tim that's easy to understand.
The course serves as a curated information set that would otherwise take years of both successes and failures to collect.
The next best thing to actually being on a shoot with Tadder, and in some ways better – these shoots are for you, the viewer. If you were on one of his regular shoots, he'd likely be too busy to break everything down for you.
Gotta love a guy that says "you cannot polish a turd" with a straight face.
Scattered throughout are excellent pro tips on working in the industry and getting your start. To reiterate from above, this information may be the hardest to come by.
Cons
If you're the type who struggles to stay focused on longer tutorials, the first six segments that are mostly talking and the long post processing segments might take some extra effort or breaks to stay attentive, though RAW files are included so if you're following along that should help with the latter.
This isn't particular to this course, but RGG EDU doesn't stream so you get the files via multiple large downloads – in this case, 24 zipped folders. Getting the flies can be tedious process, and a solid internet connection is certainly recommended.  And make sure you've got plenty of storage; this'll need a whopping 36.51 GB on which to reside.
Conclusion
This is quality content by a masterful photographer available for purchase in installments if needed. If you're interested in sport or fitness portraits and have a little background in lighting or are prepared to study the basics as a kind of prerequisite, this is a good investment that grants you an opportunity to learn first hand from a talented and insightful professional.  As someone who has an "official" education in photography, the videos at times reminded me of being in class – so I would say it's a legit alternative to an in-person class minus interaction and critique. But you have SLR Lounge for that. Take the RGG EDU tutorial, then upload your work to our critique section, and BAM. Photo school, kind of. Get it here.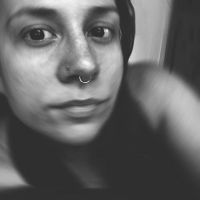 Holly Roa
Seattle based photographer with a side of videography, specializing in work involving animals, but basically a Jill of all trades. Instagram:
@HJRphotos