The need to create consumable video content is more evident now more than ever. With the rise of Facebook Watch and YouTube Premium, creators are looking for unique and effective ways to engage with their audience while still standing out from the crowd.
On the top of the list of relevant and cutting-edge creators is Peter McKinnon, with over 3.4 million YouTube subscribers for his educational photography and cinematography content. It is no surprise that PolarPro, known for their top of the line filter collection, paired up with the influencer to create a new set of variable ND filters. You can watch Peter give you a low down on how he uses them in his work:
PolarPro + Peter McKinnon – Variable ND Filters
The new line has "laser etched stop indicators which precisely align two fused quartz glass elements to control the amount of light entering your lens". We've reviewed the PolarPro Quartz line in the past and it has exceeded our expectations and passed with flying colors, quite literally. The same optical clarity can be found in this new collaboration.
The creation of this particular product stemmed from the lack of current market options for variable lighting scenarios. These VND filters are designed to keep up with constantly changing lighting conditions for run-and-gun moments that many creators find themselves working in. With time constraints and quick-paced filming, it's an ideal product for those that are looking to create cinematic content with efficiency and precision. They also promise 0 chance of vignetting, even when pulling out as wide as a 16mm focal length.
You can pre-order the 2-5 stop filter for $249 while the 6-9 stop filter is $299. The two can also be bought together as a pack for $449. Watch the launch video to find out more about the material construction of the new line of Variable ND's with Peter McKinnon.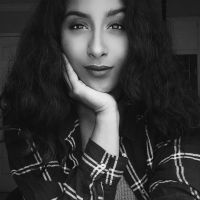 Shivani Reddy
Shivani wants to live in a world where laughter is the cure to pretty much everything. Since she can't claim "Serial Bingewatcher" as an occupation, she'll settle for wedding/portrait photographer at Lin and Jirsa & marketing coordinator here at SLR Lounge. For those rare moments when you won't find a camera in her hand, she will be dancing, eating a donut, or most likely watching Seinfeld. Follow her on Instagram:
@shivalry_inc