Welcome to Time Out with Tanya, where I've put my fast paced graphic design career on hold in favor of adventures in motherhood. I'm capturing every moment on camera and you can come along, if you'd like. Sign up for my weekly email here so you'll never miss a Time Out.
Happy Valentine's Day! I hope you're as lucky as me, surrounded by people to love, every day of the year. But, if you happen to find yourself all alone, you can always fill the void with yet another photography accessory, right?
Once upon a time, all my little photography accessories were a jumbled mess in the top of my Lowepro Camera Backpack. Since I don't have a dedicated studio space, I have to carry all this stuff to on-location shoots and it was always frustrating and embarrassing to be digging around in my bag for 10 minutes trying to find the right cord or fresh batteries. Even though my camera bag has a few little pockets, I would never remember which pocket held which accessory. Ugh!
How I Organized My Photography Accessories (Once and For All)
After searching several camera stores online for a better way to organize my accessories, I finally came across the perfect solution. I'm using the Uptown Jewelry Bag from Thirty-One Gifts and it holds all of this, with room for more…
16 GB SanDisk SD Memory Card
32 GB Transcend CF Memory Card
Business Cards
Zeiss Lens Cleaning Wipes
Lens Cleaning Cloth
Lens Cleaning Brush
Leatherman Multi Tool
Polaroid 72-in-one Multi Card Reader
Battery for Canon 5D Mark III
Tripod Mount
Lens and Camera Body Caps
Canon Battery Charger
Gels for NEEWER® LED Video Light
Pixel Pro Wireless Remote Shutter Release
Cowboy Studio Wireless Radio Trigger and Receivers
AA and AAA Batteries
(Need more battery storage? Try the SLR Lounge Workflow Battery Cases for 8 AA or AAA Batteries)
I love this bag because I can see all my accessories at a glance. In the past, I would often leave an important gadget at home because I hadn't put it back in my bag. Now I can tell right away if something is missing because I can see everything in it's own little compartment in the jewelry bag. If a pocket is empty, I know I'm missing something. Plus, it folds up and fits perfectly in the top section of my camera backpack. It's cute, too, right?
[If you're a total bag junkie like me, you'll want to read my KELLY MOORE POSEY 2 CAMERA BAG REVIEW]
Bonus! How I Organized My Photography Sales Presentation Materials
Another Thirty-One product I use for organizing photography stuff is the Large Utility Tote, which is the perfect size for holding everything I need for an in-person portrait sales meeting on-location. No need to lug a bunch of different bags and boxes into a meeting. This bag has a structured metal frame around the top, which keeps it open and upright. Plus, it fits a 16×20 canvas perfectly. I carry my MacBook Pro, sales binder, sample albums, proof prints and canvas samples all in this one large bag with room to spare.
UPDATE! Since writing this post, I have actually become an independent consultant for Thirty-One Gifts. If you want to grab something from Thirty-One, I get a commission when you shop from my website. Click here to check it out.
CREDITS: All photographs by Tanya Smith are copyrighted and have been used with permission for SLR Lounge. Do not copy, modify or re-post this article or images without express permission from SLR Lounge and the artist.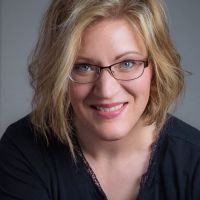 Tanya Goodall Smith
Tanya is the owner of WorkStory Branding Photography in Spokane, WA. Businesses hire her to create story-telling content that sells their high end products and services. She also teachings photographers her unique business model for making serious money as a corporate and personal branding photographer. Find her at
workstoryphotography.com
and
workstoryeducation.com