What is perhaps one of the ultimate lenses for wildlife and sports photographers alike, the Nikon AF-S 800mm f/5.6E FL ED VR has just been officially announced by Nikon. You may have seen or heard about the lens being used during the London Olympics by several professional sports photographers like Leon Neal, but now the general public at large can now purchase said lens. The caveat? Well, the asking price is a tear-inducing $17,899.95.
Yes, this super telephoto lens is the most expensive in-production Nikon lens available today, and it comes with all the latest technology including 2 ED (Extra-Dispersion) lens elements for minimizing chromatic aberrations, VR for vibration reduction, SWM for Silent Wave Motor, IF for internal focusing so the barrel does not expand or contract, Nano Crystal Coating that eliminates internal lens element reflection and ghosting, and so on.
For those who needs an even longer reach, the 800mm lens also comes with a 1.25x AF-S Teleconverter, the TC800-1.25E ED that increases the effective focal length to 1,000mm at the expense of a f/7.1 maximum aperture. This teleconverter is also unique because it is the first of its kind with an ED glass element for chromatic aberration correction.
Image Samples
You can visit Nikon's Image Sample page to get the technical details on the following Nikon 800mm sample images.
Specifications
– Focal length: 800 mm
– Max. aperture: f/5.6
– Min. aperture: f/32
– Lens construction: 20 elements in 13 groups (plus one protective glass)
– No. diaphragm blades: 9 (rounded)
– Closest focusing distance: 5.9 m (19.4 ft) in AF mode; 5.8 m (19.0 ft) in MF mode
– Filter/attachment size: 52 mm
– Diameter x length: Approximately 160 x 461 mm (6.3 x 18.1 in.)
– Weight: Approximately 4,590 g (161.9 oz) or 4,725 g (166.7 oz) with the teleconverter attached
– Remarks: Dedicated AF-S TELECONVERTER TC800-1.25E ED supplied
Internal Lens Diagram (With 1.25x Teleconverter)

MTF Chart

Nikon Press Release
Go to great lengths with Nikon's new AF-S NIKKOR 800mm f/5.6E FL ED VR lens and dedicated teleconverter
London, UK, 29th January 2013: Nikon today launches a new super-telephoto, single-focal-length lens with dedicated teleconverter; the AF-S NIKKOR 800mm f/5.6E FL ED VR with AF-S TELECONVERTER TC800-1.25E ED.
The new lens uses high-end components and advanced technologies to lower weight, improve handling, and enhance image quality. It's the first NIKKOR lens to use sophisticated technologies and materials such as electromagnetic diaphragm control and fluorite lens elements, alongside tried-and-tested features like Vibration Reduction and Nano Crystal Coat.
Boasting the longest focal length in the NIKKOR range, this premium lens is an ideal choice for professional sports and press photographers. When moving nearer to the subject is not an option, the AF-S NIKKOR 800mm f/5.6E FL ED VR delivers the extra reach that brings the subject closer to the camera.
"This lens has been developed with the demands of the most discerning professional photographers in mind," says Hiro Sebata, Product Manager, Lenses, Accessories & Software, Nikon UK. "Not only is the lens lighter than most other super-telephoto lenses, it is packed with new NIKKOR technologies and features a custom-tuned teleconverter to extend the lens's focal length and ensure that it rightfully occupies the flagship role in our super-telephoto lens lineup."
Nikon announced the development of the AF-S NIKKOR 800mm f/5.6E FL ED VR in the summer of 2012. Prototypes of the lens were displayed at Photokina in Cologne and tested at major sporting events, where they received highly positive reactions.
Lightweight body with fluorite elements
For a lens that delivers such extreme reach, the AF-S NIKKOR 800mm f/5.6E FL ED VR is surprisingly light and well-balanced. This has been achieved by manufacturing the body from a lightweight, rugged magnesium alloy, and by crafting an improved optical construction that includes two fluorite elements.
The optical system contains a total of 20 elements in 13 groups, including two fluorite and two ED elements. Using fluorite for the front two elements makes the lens's front portion lighter, and shifts its centre of gravity to the rear, ensuring comfortable handling and stable operation. The fluorite elements also deliver superior optical performance, achieving high transmission rates with minimal chromatic aberration and much lower dispersion properties than even super ED glass. Nikon's antireflective Nano Crystal Coat is employed to ensure clear images with minimal flare and ghosting.
The lens also includes a curved meniscus protective glass, and is supplied with a 52mm NC filter. There's even a convenient slip-in 52mm filter holder located at the back of the lens.
Highly accurate electromagnetic diaphragm control
The electromagnetic diaphragm reliably achieves highly accurate aperture control with an extremely low incidence of errors. This precise mechanism also provides enhanced stability in auto exposure control during continuous shooting, and increased accuracy—especially when the lens is used with its teleconverter, requiring double aperture linkage.
To improve stability, the VR (Vibration Reduction) mechanism provides compensation equivalent to a shutter speed approximately four stops faster. Normal and Active VR modes deliver stable shooting for different amounts and rates of camera movement, while automatic tripod detection reduces vibration from shutter release when the camera is mounted on a tripod. The AF-S NIKKOR 800mm f/5.6E FL ED VR also has an integrated tripod foot for improved balance when attached to a tripod.
The lens incorporates SWM (Silent Wave Motor) for fast, accurate focus acquisition. Three focus modes are employed: A/M (autofocus with manual override, AF priority mode), M/A (switch from autofocus to manual operation in any AF mode instantly), and M (manual).
Dedicated teleconverter
Every AF-S NIKKOR 800mm f/5.6E FL ED VR is supplied with an AF-S TELECONVERTER TC800-1.25E ED—the first teleconverter to employ an ED glass element to correct chromatic aberration, an issue to which long focal length lenses are especially prone.
Developed exclusively for use with the AF-S NIKKOR 800mm f/5.6E FL ED VR (not sold separately), each teleconverter is custom-tuned with the individual lens in order to maintain its superior optical performance, while extending the lens's focal length to 1,000 mm.
The lens and its dedicated teleconverter are supplied in a hard carrying case (TC-801) for convenient, safe transportation.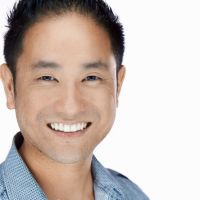 fotosiamo
Joe is a fashion and commercial photographer based in Los Angeles, CA. He blends creativity and edge with a strong style of lighting and emotion in his photographs.