It can really pay to treat your cameras well, not that this is exactly revelatory, but the dividends can be high. Cameras, like most other electronic and mechanical things, will go a bit wonky; it could be a flat out refusal to turn on, or the more sinister and gradual failing of some system. It's just part of the reason we like to buy good products, have insurance, and get our cameras repaired by those of good repute, like authorized repair centers.
If you've ever had to send in your camera for repair, there's a good chance you've sent it to an official company repair location or an authorized third party repair shop. However, not all cameras are necessarily eligible to be repaired at third party locations, especially newer higher end bodies, and if you have grey market gear, your official company repair facilities are typically off limits – it has been one of the driving forces behind the avoidance of grey market gear. For many Nikon users, this might have changed.
Nikon Rumors is reporting that the D7100, D610, D800, D810 and the D4s cameras have all been recently added to Nikon's list of cameras that are authorized for repair by third party repair centers IN the United States. This suggests then, that grey market bodies, along with American bodies can be serviced in the US, and this is a first. We have heard reports of some service centers taking in grey market cameras before, but nothing definitive and hardly corroborated. This, however, seems set.
As mentioned above, newer models and higher end models are notoriously off third party repair lists, so as expected you won't find the D500 or the D5 on there in the foreseeable future, and sadly, neither did the D750 make that list, much to our chagrin. That said, the D750 is likely due for somewhat of an update soon-ish, which means we may soon see it make that list, and it also could signal that Nikon will be releasing some new bodies in the not too distant future.
Source: Nikon Rumors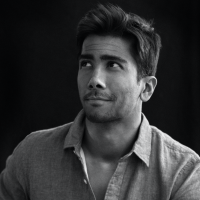 Kishore Sawh
A photographer and writer based in Miami, he can often be found at dog parks, and airports in London and Toronto. He is also a tremendous fan of flossing and the happiest guy around when the company's good.