For a camera that has garnered so much press and commentary whilst still being so hard to obtain (stock continue to be low and sell out), Nikon is making quite the effort to further entice more people to buy the D850. They have, as of this morning, announced the D850 Filmmaker's Kit.
The kit is a custom ensemble of products which Nikon says is,
"…specifically designed for content creators and filmmakers looking to take full advantage of the D850's extensive video capabilities and controls. The key component of the kit, the award winning Nikon D850 offers incredible features, including full-frame 4K UHD video capture at 24/30 fps, 8K and 4K time-lapse, focus peaking, zebra stripes, HDMI output and enhanced audio control."
The kit will come with 3 Nikkor prime lenses, an Atamos external recorder, 2 mics, a custom battery, and all in addition to the D850 itself. All retailing for $5,496.95
The Nikon D850 Filmmaker Kit includes the following:
Anyone who has used Nikon's G prime lenses knows they're brilliant, especially for the price, though not typically associated with serious filmmaking. That said, the whole package is a nice set-up for someone looking to start right away.
If you've done the math (and we have) you'll find that should you price it all separately what you end up saving is about $785, which is just shy of the cost of the Atamos recorder. Which isn't bad, provided all the elements of the kit are actually what you want.
This kit is being released only for the US market at this time and will shortly be available for purchase before then end of March. You can pre-order yours here.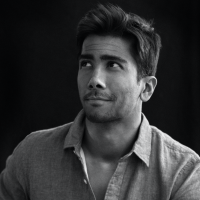 Kishore Sawh
A photographer and writer based in Miami, he can often be found at dog parks, and airports in London and Toronto. He is also a tremendous fan of flossing and the happiest guy around when the company's good.