In case you've been living under a rock for the past five years, Nikon has been steadily churning out relatively affordable, compact and super-sharp f/1.8 G primes since April 2011. And I'll be honest, being the 6th lens in the lineup, this review practically wrote itself.
So before we get to the impressive (spoiler!) new Nikon 24mm f/1.8 G that costs only $746, let's have a brief history lesson of what Nikon has been doing in the world of f/1.8 primes, a scene previously relegated to "cheap junk" stereotypes.
The first lens to appear was the Nikon 50mm f/1.8 G, which was a noticeable departure from the previous stereotypes surrounding the nifty fifty. Yes, it was still a plastic lens, but beyond that it was rather impressive in its overall build, and even included a rear mount gasket to weather-seal that most common point of ingress. It also offered impressive image quality for a $199 lens, with good performance all around. Some folks complained about soft image quality or poor autofocus performance, however in my experience the 50mm f/1.8 G, while it's no Zeiss Otus, is impressively sharp and rather snappy to focus. The bottom line is that by f/2.8 and f/4 it is very hard to complain about.
Since then, Nikon has added to the f/1.8 G lineup with 85mm, a 35mm, 28mm, and 20mm primes. All of them have been rather impressive, although admittedly, in a work-a-day, "can you ever just be 'whelmed'?" type of way. That is to say, they're not jaw-dropping enough to impress either the pixel-peepers or the bokeh-hipsters.
Performance
The Nikon 24mm f/1.8 G is the all-around champion of Nikon's 1.8-series wide-angle primes, in my opinion. I did not have all four of those primes with me to scrutinize under a microscope, however I've shot thousands of images with each of them in all manner of conditions and I'm definitely most impressed by this 24mm f/1.8 G.
Its sharpness from dead-center to well past the rule-of-thirds area is fantastic. Wide open at f/1.8, I would definitely call it "professionally usable" for both portraits and nightscapes. Its corners are also impressive wide open, and sharpen up to what I'd consider near-perfection (on a 24 megapixel sensor at least) by f/4 or f/5.6, depending on what you're photographing. Finally, at f/8, corners appear 100% as sharp as the dead-center, which is more than can be said for many other lenses these days (including all of this lenses' 24mm competitors, by the way).
Nikon 24mm f/1.8 G Sample Images
Nikon D750, Nikon 24mm f/1.8 G, 1/400 sec @ f/11 & ISO 100, Circular Polarizer
f/11 24 megapixel 100% crop, extreme lower-right corner
As for distortion, vignetting, chromatic aberration, and overall color & contrast, I have more good news: You're in for a real treat! – Nothing to complain about, especially if you process in Adobe and turn on the automatic CA, distortion and vignetting corrections (Without these, there's still noticeable vignetting and faint amounts of distortion and CA, but not much).
Oh, and sunstars are also pretty awesome, almost as epic as the Nikon 20mm f/1.8 G. They're way better than the dull, fuzzy sunstars of the Nikon 35 1.8 G, for example.
[Rewind: Nikon 35mm f/1.8 G Review – Nikon grows their awesome f/1.8 lineup]
Nikon 24mm f/1.8 G at f/11
Coma
Since this is a fast, wide prime I feel I have to emphasize its coma. Astro-landscape photographers all want to know, how does the Nikon 24mm f/1.8 G compare against all its f/1.4 competition? Quite well, actually.
Like the best 24mm f/1.4 primes you might choose for astro work, coma is present but not obnoxious. This isn't your grandfather's old AI-S manual focus Nikon 24mm f/2, or a Canon 24mm f/1.4 L, with albatross-wing coma. So I'm rather impressed, considering the price, size, and weight of the lens. At f/2 coma is about as bad as 24mm f/1.4 lenses stopped down to f/2, and at f/2.8, coma is basically a non-issue for a 1080p timelapse frame, or barely noticeable in a 4K timelapse frame or still photograph. (It's not as impressively low as the Rokinon 24 1.4, but maybe lower than the Sigma 24mm f/1.4. On the other hand, it's sharper overall at f/2 than the Rokinon, and maybe sharper in the corners than the Sigma.)
Bokeh
Last but not least, I am obligated to describe this lens' bokeh for you. Thankfully, it is rather nice, unlike the Nikon 35mm f/1.8 G which in my opinion actually had worse looking bokeh at f/1.8 than the Nikon 24-70mm f/2.8 (non-VR) had at 35mm f/2.8.
Now mind you, I am not a bokeh addict. As long as my background blur doesn't look nasty, I'm happy. Also, at 24mm you're not going to be getting more than a bare minimum of background separation at medium shooting distances. Then again, the 24mm f/1.8 G focuses extremely close, and you can indeed kill a background quite softly. (Fugees reference intended?)
Nikon 24mm f/1.8 G, f/1.8, minimum focus distance (Subject is less than 1″ wide!)
Autofocus
Image quality may be the biggest measurement of a lens' performance, however autofocus also falls into this category and is extremely important. My initial fear with the 24mm f/1.8 G was that there'd be "focus jitter" in journalistic and portraiture conditions. In such back-and-forth type situations with slow action, (compared to tracking an NFL wide receiver or Formula One racecar) Nikon's f/1.8 G primes have indeed had ample precision for shooting wide open, but problems with consistency from shot to shot.
Thankfully, this fear was mostly quelled when I took the 24mm f/1.8 G onto a dance floor at an Armenian wedding this weekend. In all manner of active situations, I feel like there isn't much focus jitter at all. It's still there, but no more than you'd expect from such a shallow lens in such a demanding condition. My testing was performed on a Nikon D750, by the way, using mainly the center AF point which is rated down to -3 EV.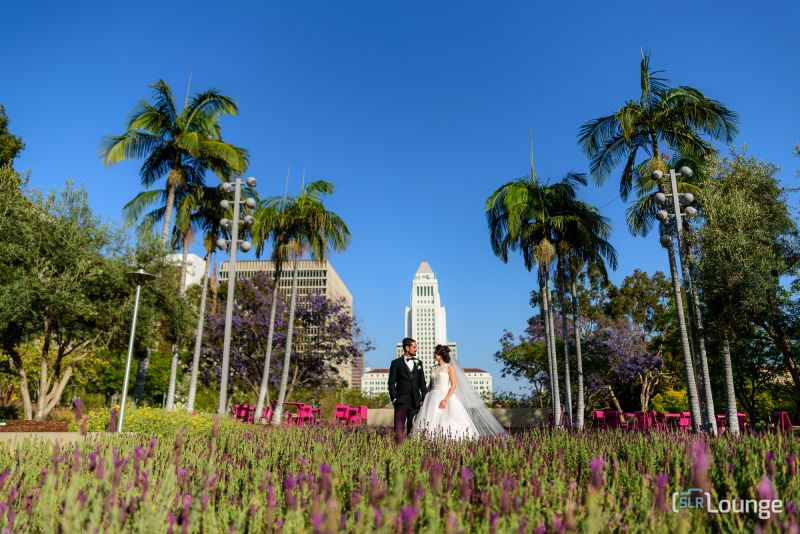 Features
For such a simple, general purpose prime lens, I'm going to lump 'Features' and 'Design' together quite a bit. This is a no-frills lens. But, it's light and portable and solid, includes a nice hood and leather carrying case, and well, it works as advertised.
If I had to complain about one feature, it would be the focus throw, or lack thereof. The Nikon 24mm f/1.8 G goes from infinity to literally a couple inches in front of the lens with less than a quarter turn of the focus ring! Hyperfocal markings are nearly pointless, and I personally can only focus on stars (not always at the infinity mark) at night because I've been doing it for many years now. For a beginner it will be extremely difficult.
Cinematographers, I'm sorry, I find it hard to recommend this lens when the Cine Rokinon 24mm T1.5 is such a good alternative that costs less. But, I'm getting ahead of myself.
Next let's classify the filter threads as a feature rather than an aspect of design, so I can rant about that. Frustratingly, Nikon went with 72mm. Not 77mm like the 20mm f/1.8 G and so many other high-end lenses these days, nor 67mm like the 28mm and 85mm f/1.8 G's. So, that's yet another filter set (or step-up ring) to buy.
Thankfully you won't get more than a faint hint of vignetting if you mount a nice thick polarizer on the 24mm f/1.8 G, so no need to buy the uber-expensive ultra-slim filters. However, even after I adapted up to 77mm I found that I couldn't stack more than one ND and a polarizer before vignetting became a show-stopper. Luckily, I pre-visualize a 4:5 crop on many of my landscape photos. ;-)
Nikon D750, Nikon 24mm f/1.8 G, 3x filters, 30 sec @ f/10 & ISO 100, daylight
(See Vignetting from un-cropped image below)

Design
Design-wise, I've already covered many things. The "interface" you might say is a bit annoying, with one of the most odd-sized filter threads possible, and a very poor focus throw. I'll also remind any cinematographers a this time that Nikon's focus rings go the opposite of pretty much every other lens maker out there, which will make it highly frustrating to use unless you've switched to Nikon glass entirely.
However, I do really like how these lenses look and feel. I appreciate that they're a no-frills design, with only the right optics and housing to get the job done impressively well, at a price many can afford.

Quality
I gave the Nikon 20mm 1.8 G four stars for quality, and it's practically the same lens as this, physically speaking. I'm very torn now, however, because as much as folks on the internet love to hate on plastic lenses these days, I've found that what some manufacturers call "high-grade plastic" proves to be nearly indestructible in the long run, even after such heavy abuse that even a metal barreled lens might show worse wear, or even de-centering or filter thread damage.
I've abused my Nikon 85mm f/1.8 G very heavily for many years now, and it is literally the only lens in my entire history of lens possession that has not needed any repair, other than calibration.
On the other hand, I only had a few days with the Nikon 24 1.8 G, and was not able to heavily abuse it. So I will simply leave you with these findings, and argue that I think this lens will probably deserve five stars for quality, in the long run.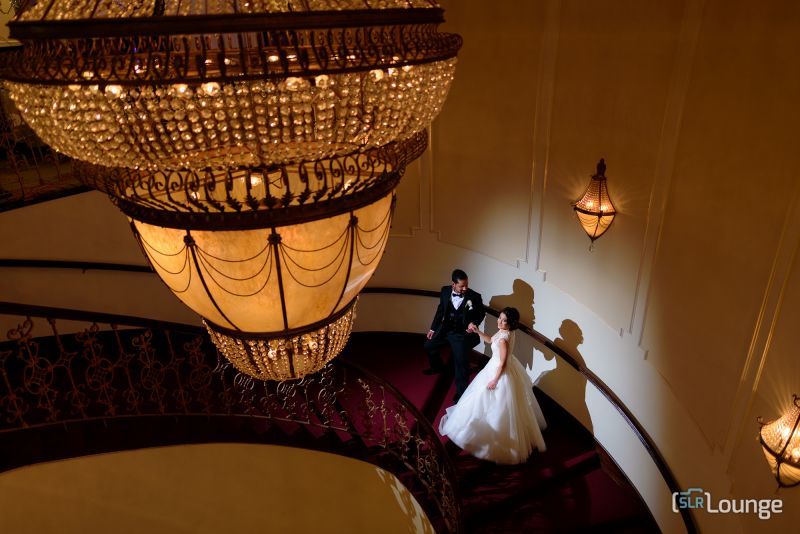 Value
Although features and design left a bit to be desired, the impressive performance and solid quality of the Nikon 24mm f/1.8 G earns it a five-star value rating.
Nikon 24mm f/1.8 G Competition & Alternatives
Value is definitely tricky to gauge, however, considering that the Sigma 24mm f/1.4 Art is only $100 more, if you're a wedding photojournalist, or considering that the Rokinon 24mm f/1.4 is about $150 less, if you're an astro-landscape photographer, there's stuff to think about.
The Rokinon, however, is going to be far less durable for the type of adventure photographer who is often concerned about weight and/or price, and the Sigma, well, hey if you can afford it and you don't mind the nearly double weight, (it's still only 1.4 lbs) then I gotta admit the Sigma is a solid alternative.
Sigma's Art-series primes have been chasing Nikon's f/1.8 G series primes for a while now actually; the Sigma 35mm 1.4 Art is a real winner, and now there's even a Sigma 20mm f/1.4 Art too, which I reviewed here. Since this is becoming a common occurrence, I'll say this: I can personally see the desirability of both lineups. I like the thought of lightweight, portable f/1.8 plastic barrel lenses for things like travel, hiking, and casual shooting. Yet I also like the thought of affordable, high-performance, metal-barrel lenses too, for things like serious portraiture or wedding or fashion or even landscape work.
To best answer this question for yourself, I recommend reading two related articles, The Ultimate Guide To Wedding Photography Prime Lenses, and The Ultimate Guide To Wide-Angle Landscape Photography Lenses. I hope these articles help you decide what your style is, and which lenses you should invest the most in, or which focal lengths you might consider a more versatile or practical alternative.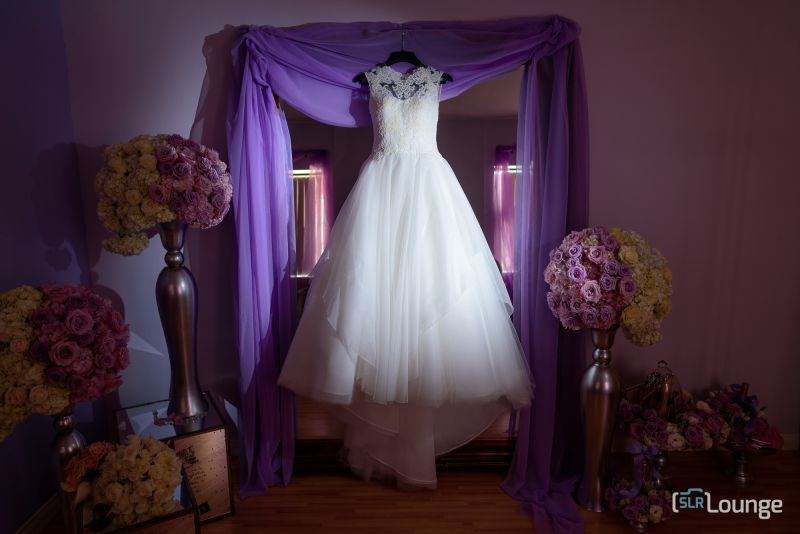 In conclusion, Nikon has done it again. Another fine lens that will probably top charts for sharpness, probably prove indestructible despite being plastic, and serve many, many photographers very well.  It may not be a sexy Zeiss or Leica optic, or a hot new Art prime, but it is a great choice if you're interested in what it has to offer. If you're into small, lightweight primes like I am, for anything from landscapes to journalism or portraiture, then you've got a whole slew of options from Nikon right now. But 24mm is a classic focal length, and for good reason.
The Nikon 24mm f/1.8 G currently costs $746 and is available at B&H.com.
As always, please comment below if you have any additional questions about this lens; or if you have any input of your own. Thanks for reading, and happy adventures,
=Matt=