FujiFilm Wonder Shop
For those who didn't know, FujiFilm actually has their own, rather special, shops. In the vein of Apple and Microsoft, Fuji has a few spaces dotted around the globe that are entirely dedicated to their products, culture, and photographers. Until recently you had to be in the stylish global hotspots of Tokyo, Bogota, Barcelona, Shanghai, Manila, or Singapore if you wanted to walk into one, but as of now, there's finally one stateside.
This FujuFilm Wonder Photo Shop will get it's official debut this Friday in New York's Flatiron district (often referred to as Manhattan's photography district), with the aim bringing the message of "Photo Renaissance" and the joy of photography to be found in all corners of people's lives.
"Visitors will experience a one-of-a kind creative space made specifically to reacquaint them with the joy and wonder of photography, and how they can bring their favorite images from smartphones and social media to life, through prints, personalized and wall decoration photo products, and unique DIY photo creations.
At the Wonder Photo Shop, guests will experience an engaging and interactive retail space with new, cutting edge Fujifilm products. They will be encouraged to provide feedback and share their ideas for using photos in their everyday lives. In this way, the store will act as a learning center giving guests the opportunity to influence product features as they share their own personal preferences and opinions. These interactions will allow Fujifilm to gain a better understanding of what the market wants, ultimately enhancing the customer experience.
With a full range of Fujifilm's instax instant print cameras and Share Printer SP-2, and the award-winning line of X Series digital cameras and high-quality lenses on display to touch and try, guests will see the true photographic heritage of Fujifilm and develop their own vision of how to creatively use their photos."
There will also be a DIY lounge where in-house experts and guests will share exhibitions and educate through classes and lectures. If you're in the area on Friday, it's worth a stop in!
Store hours
176 5th Avenue
Monday – Saturday, from 10AM-7PM; and Sunday from 12PM-6PM.
Affinity Photo
Affinity Photo has been gaining popularity and eating column inches for a reasonable amount of time now as not only the single worthwhile Photoshop alternative, but as a piece of software that does some things a lot better, and for significantly cheaper than the Adobe benchmark. Well, version 1.5 is on the way and Serif has announced a slew of new features, including:
• Advanced HDR merge producing full 32-bit linear colour space images
• An entirely new workspace for tone mapping
• Focus stacking to bring depth to multiple combined images
• Batch processing for smoother, faster workflow
• Macros to record and replay a set of commands
• An all-new way to edit 360 degree images
Now, much to the chagrin of many, Affinity Photo has been exclusively for Mac, though promises of a Windows version were rife. We can confirm that Windows version is coming, and the public beta version of it is likely to arrive at the same time as the v1.5 update for Mac users. Oh, and now through Thursday you can pick up Affinity Photo for 20% off, making the software a very modest $39.99. Check out the video below for a look at the new features, and more about Affinity Photo here.
Samyang Lens Reveal
As we noted a few days back, Samyang had made a rather bold and yet cryptic announcement not long ago, promising 5 lenses to be revealed over 5 weeks starting this week, and they've made good on that promise thus far.
Calling it a 'Samyang Blockbuster' certainly gets attention and gets our hopes up, but perhaps (predictably for Samyang) their first reveal was always going to make video shooters happy, and the first lens announced is a Xeen 135mm t/2.2.
'Xeen' and the 't' denote that this lens belongs to the professional video lens line that include 85 t/1.5, 35 t/1.5, and 50 t/1.5 among others, and while there was no mention of price, given its predecessors we can figure the lens to be somewhere north of 2k. Keep in mind, if you're about to dismiss this, that cine lenses tend to be built a bit differently but there's nothing that necessarily requires they not be used for still shooting, and that t-stop tells you these are bright lenses of high quality.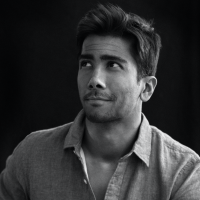 Kishore Sawh
A photographer and writer based in Miami, he can often be found at dog parks, and airports in London and Toronto. He is also a tremendous fan of flossing and the happiest guy around when the company's good.