Lightroom changes and cloud integration have been much ballyhooed, but one concern that photographers have had regarding the cloud has just been addressed. Adobe has released a new 'Lightroom Downloader' app that will allow Creative Cloud users to grab all of their cloud-stored files at once.
Before this release, there was no way to download all of your files stored in the cloud, which was concerning to those who thought they might jump ship, or if the ship should go down entirely one day. Now, users can simply download the Lightroom Downloader app and acquire all their files in one swoop.
It works like this: first, visit Adobe's download page and download the app for your operating system. OS X High Sierra and Windows 10 are supported, and the download is free. Open the app and sign in and it will scour your account for photo and video files. Once they're all accounted for, it will tell you exactly how many there are and how much space they consume. You will be prompted to choose a location that can support the specified storage need, and then you download.
Good news for feet-draggers or those who don't have the storage available and will have to acquire some: following a trial membership, photos will be available for download for three months after the end of the trial, and paid members who have canceled will have a year to download all their files from the cloud.
You can download Lightroom Downloader here.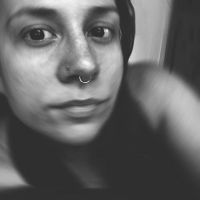 Holly Roa
Seattle based photographer with a side of videography, specializing in work involving animals, but basically a Jill of all trades. Instagram:
@HJRphotos