It's no secret here that we love Leica's, overall, and some of us on staff shoot them often. However, in a landscape as changing and rapidly adopting of new, high-end technology, there are may who are finding the price for a modern Leica harder to justify, and that's no secret. Still, the company is doing very well, and served by differentiation, Leica still stands out by offering an experience and a product you simply will not find matched elsewhere. And for that exclusivity you'll soon have to pay a bit more.
Announced on my local Leica Store's site, Leica Miami, there are going to be price increases for Leica's almost entirely across the board come May 1st. Here's what's quotes on the site:
On May 1, 2018 Leica is increasing prices on a range of products by an average of about 5%. Affected products include most M bodies (film and digital), nearly all M lenses, the black Q, TL2, S (Typ 007), many S lenses and a few other items (66 in total). To quote Leica "this revision is necessary due to the current exchange rates and the increase in raw materials and production costs." This does make sense, as every year about this time we tend to see some increases, designed to reflect the ever-rising costs involved with manufacturing hand-built products from exotic, expensive materials.

Notably, there are zero increases within the SL-system, and recently announced products such as the Thambar-M 90mm, Noctilux-M 75mm, and CL are not affected. The good news here is that we have nearly a month of advance notice. All orders placed by April 30th will be honored at the pre-increase price – even if the item is not in stock until on or after May 1. If you were thinking about the M10, best to grab one before months' end as the price is going up $400. The black Q sees an increase of $245 (making it the same price as the silver Q) and TL2 bodies go up $245 as well.
While 5% doesn't sounds like an awful lot, at a time when camera sales are dipping, it is a bit curious, and at the price point of Leica's as they stand, 5% translates into hundreds of greenbacks. And again, these changes are sweeping,  affecting all except the Leica SL. That in itself should not be much of a surprise, as the camera most akin to anything else in the market, Leica has been making a concentrated effort in the past year to push that unit, and that would conflict with a price hike.
All else, like the M camera, M lenses, TL, and S system all get an increase, and perhaps none more surprising than the increase of the M10, which is going up $400 USD. The TL2 increases by $245, and the M lenses up to $600 increase on the Nocti 50mm Silver version.
They'll say, simply, it's too expensive.
To which I would say, they're wrong. Asserting that the M10 is too expensive is like asserting that, at a Harry Winston ring is too expensive. Or, arguing that there's no point spending your lottery winnings on the original Van Gogh 'Sunflowers' when you can buy a life-sized print in the Louvre gift shop for $20, or that there's no point buying a Rolls Royce Wraith when a civic gets the job done and has better MPG.
There's a lot more to a product, a camera product, than speeds and feeds. It's about where you place value. We'll just see how Leica's value is perceived from here.
You can find all the prices here.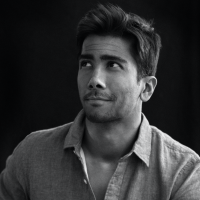 Kishore Sawh
A photographer and writer based in Miami, he can often be found at dog parks, and airports in London and Toronto. He is also a tremendous fan of flossing and the happiest guy around when the company's good.