The popular YouTube channel ran by Mango Street recently released a free video that's a crash course on Adobe Lightroom. This masterclass will quickly train you in the basics of Lightroom in less than 30 minutes (it's 28 minutes and 49 seconds, to be precise).
"We cover everything a new user needs to know to get up and running with Lightroom so they can edit their photos with confidence. We'll assume you have zero experience in Lightroom and we'll show you what you need to know in order to start editing the way you want."
Adobe Lightroom is one of the most common and essential applications for photography, RAW processing, and image organizing. So getting up & running as quickly and efficiently as possible is an incredible head-start.
Here's an index of the different sections & the timestamps at which they're found:
00:41: Getting Started
03:06: Library Module
04:58: Develop Module
06:27: Histogram
07:03: Tools
10:58: Basic Adjustments
14:02: Tone Curve
15:41: HSL
17:06: Split Toning
18:04: Detail
19:35: Lens Corrections
21:42: Transform
22:19: Effects
22:46: Calibration
23:43: Editing Faster
25:27: Exporting
What do you think? Did you managed to learn something from the Mango Street team? Pick up a new tip you never knew about? Let us know in the comments below.
Follow Mango Street on Twitter & Instagram
Get yourself some Mango Merch:
Get the Lightroom presets they use: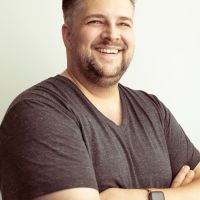 David J. Crewe
David J. Crewe is a full-time commercial photographer and Senior Editor with SLR Lounge. Based out of both Southern California & Las Vegas, Nevada. View his work and blog:
DavidJCrewe.com
Follow his Instagram:
@DavidJCrewe