It's NAB 2018 and we can expect a number of interesting and exciting announcements this week, and LaCie is kicking it all off with the new LaCie Rugged RAID Pro, a continuation of the Rugged line with even more safety measures and flexibility in mind.
The Rugged line from LaCie is probably the most easily identifiable and recognized external drive in existence due to its appearance and reliability, and this variety carries on that legacy but with a few alterations.
The new Rugged RAID Pro –like the Rugged RAID before it– will look familiar and will continue to be resistant to the elements and accidents; come with years of recovery services, like the original RAID, be able to be configured in RAID 0 and RAID 1, but there are some clear changes. This new version is clearly aimed at the new computers of today and tomorrow as it comes with a built in UHS-II SD card reader and a USB-C port which supports Thunderbolt 3 (as all their new devices do like the incredible 6Big Thunderbolt 3), but also backwards compatible with USB 3.0 and USB 2.0.
*Also note they have chosen to omit the integrated wrap-around cable.
LaCie Rugged RAID Pro Features
Integrated UHS-II SD card reader
Hardware RAID 0/1 flexibility for speed or redundancy
New USB-C connector for next-generation computers
Included USB 3.0 adapter works with PC or Mac®
Shock, dust, and water resistance for all-terrain use
240 MB/s in RAID 0
3 years data recovery service
The current offering will be for a 4TB model that will see a price tag of $349, only $50 more than the current Rugged RAID (which recently saw a price drop), which has the same spread of 4TB of data across 2 drives, but is lighter and slightly smaller than the current model.
The addition of the card reader, and one that's UHS-II is a God-send for those using a modern computer devoid of a card reader as it reduces the need for a dongle or dedicated reader – all MacBook and MacBook Pro users rejoice. This is the second time we've seen LaCie put in an SD card reader in a portable unit as they did with the LaCie Copilot, but these are in no way meant to compete with each other, as the Copilot is meant to be a standalone unit that rids the need of using a computer in the field, as it backs up directly from reader to the drive, and has half the capacity and is without RAID. The two are meant to co-exist.
We will hopefully get these units in soon to review, and given the slew of LaCie products to hit shelves in the past two years there's reason to be excited.
The unit ships soon, and also keep and eye out for our review of the LaCie 2Big Thunderbolt 3, which is possibly one of the best investments a photographer can make today for their small business.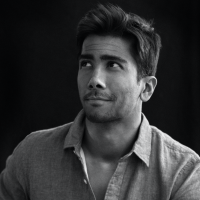 Kishore Sawh
A photographer and writer based in Miami, he can often be found at dog parks, and airports in London and Toronto. He is also a tremendous fan of flossing and the happiest guy around when the company's good.