History buffs, data storage enthusiasts, we've got a treat for you today. As photographers, we are big-time consumers of data storage. From the memory devices that record the images and video created in-camera to the internal hard drives of our computers and external devices we use storage and backup, the data storage we use has a fascinating past. 
Remember the old Sony Mavica digital point and shoot cameras that you'd pop a floppy disk into to record images? In their day, they were revolutionary, but show one to a young photographer who's come of age in the SD era, and you'll induce some head-scratching. Thankfully, as physical storage sizes have decreased, storage space has increased, and we can now store tons of images and video footage on small memory cards.
But, how did we get here? Frontier Internet has provided a fascinating timeline of data storage, from the 0.08KB punchcards that originated in 1890 (and are still used today for standardized tests and voting) to the unlimited cloud storage that is at the forefront of storage technology today.
It's interesting to see when storage devices that became ubiquitous were first conceived versus when they became a household name. For instance, the first HDD arrived in 1956, but they didn't become an everyday commodity until many years later. See for yourself all the twists and turns in the road to modern data storage in the full infographic below.
Leading image by Lëa-Kim Châteauneuf [CC BY-SA 4.0], from Wikimedia Commons

For something interesting along what's coming, check the following: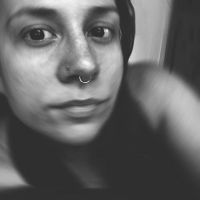 Holly Roa
Seattle based photographer with a side of videography, specializing in work involving animals, but basically a Jill of all trades. Instagram:
@HJRphotos