Note from the Editor:
We recently shared the results of a broad photographer/consumer survey regarding the leading portfolio sites around that approached it from a 'photographers for photographers' mindset. Perhaps predictably, it's garnered a lot of interest and some of the findings struck a chord with many professionals in our community. What it further highlighted was that there is a litany of random opinion that's obfuscating what an effective online portfolio requires, and who better to help dissipate the fog than the company that came out on top in the survey, Format.
I've been speaking with Marianne Litman of Format, and happy to have her bring you some insight and direct advice on creating a solid portfolio, and what it takes to maintain and succeed with it.
Enter, Marianne Litman.
As a professional photographer, there are a few essential items you need to have to ensure your business grows—a camera, editing software, some business cards, a few external hard drives and, of course, an online portfolio.
When photographer Thomas Dagg added a series of superimposed Star Wars images to his portfolio, he never imagined that they would be featured across the internet on popular photography sites. In just a few days, his work was seen by millions of people around the world.
"The impact of having an online portfolio is almost immeasurable to a professional creative's business," Dagg told Format.com. "You can have your work instantly accessible to anyone, anywhere. That not only means that people can see your work, but they can also share it. In my case, my work went incredibly viral and got the attention of future clients.
If an online portfolio wasn't on your original list of must-haves, it should be. A recent poll of 250 executive-level advertising and marketing professionals revealed that your portfolio is the deciding factor when it comes to hiring candidates. In fact, the poll conducted by The Creative Group found that 63% of the decision to hire you for a creative job is influenced by your portfolio.
Your resume, interview and references only make up a combined 36% of the decision to hire. It makes sense. Imagine you're the client—a portfolio never stretches the truth or suffers from a case of bad nerves. Your killer portfolio can make up for a bad interview or a disorganized resume.
That's why your portfolio should speak for you. It should highlight your strongest work, showcase your skills and communicate your artistic voice. It's simple: build the perfect online portfolio and your work will travel around the world in an instant. With the click of a button, your talent is showcased to clients and creative collaborators.
Without a portfolio, you're limiting your reach and true potential. Follow these six tips to help you build the perfect online portfolio.
BE YOUR OWN TOUGHEST CRITIC
As much as you might want to, you shouldn't post every image you've shot on your online portfolio. You need to be able to curate your own work.
Despite what we all like to think, curating your own work isn't easy. You undoubtedly have an emotional connection to at least some of your photography and this can lead to blindspots in your judgement.
You need to find the middle ground between loving every image and finding something wrong with each image. Every image you publish on your portfolio should make you think, "Wow!" If you find yourself having a conversation in your head about whether or not an image has impact, let it go.
Still stuck in a sea of images? Enlist a trusted friend or fellow professional to help you pick standout pieces. They can give you an outside perspective that will make your portfolio stronger.
CHOOSE A DESIGN THAT WORKS FOR YOU
There are endless possibilities when it comes to portfolio web design. By working with a customizable, yet professionally-designed theme, you can pick a look that will do your work justice. With the right portfolio platform, you won't have to struggle with code or worry about losing all your work if you want to switch themes in the future.
If you're going to direct people to your site, it should always be active and available across all browsers. More often, people access the web via their smartphones, laptops and tablets so your portfolio needs to look as good at their fingertips as it does on your 30" desktop monitor.
Consider brilliant, front-and-center high-res images for your laptop/desktop website layout, and a layout that people can quickly and easily browse through on their mobile devices.
From start to finish, your portfolio should create an experience that is easy and natural. The more time someone spends trying to figure out how your site works and how to navigate it, the less time they're actually spending looking at your work.
HIGHLIGHT YOUR AREA OF EXPERTISE
Many photographers are under the false impression that if you show a specialization, you'll box yourself in too much. It's actually the opposite. By showing your preference or skill towards a particular type of work, you'll attract the right clients to further your career in the right direction.
For example, if you've been shooting a lot of wedding photography, but you'd like to get more into fashion, set up a portfolio that shows off more of your style-centric work. A fashion industry client wants to hire a photographer with a fashion portfolio, not a wedding photographer that shows a slight interest in editorial shots.
Clients will only consider you for the job that you actively seek out. If you don't have much professional experience in a certain area that you're interested in, consider creating a gallery of your personal projects to highlight your varied skills and interests.
ROCK YOUR ABOUT PAGE
As much as you like to think that your work speaks for itself, the average person needs a little dose of background information to help frame the frames. There's a whole story that needs to be told and you're the main character.
That's where your About page comes in. It's how you can tell potential clients who you are and what you do. Write in a personal, confident voice and don't be afraid to share about your achievements and education—brag a little!
In general, your About page should be brief and to the point. If it's too long and detailed, you run the risk of losing your reader's attention. We're here, after all, to see your work not read about it.
MAKE YOUR CONTACT INFORMATION AVAILABLE
It might seem obvious, but your contact information should be easy to find on your portfolio. It can be added to your About page or you can opt for the more direct Contact page.
You want clients to be able to come to your portfolio and easily navigate from your image galleries to your contact information. Don't make it hard for your site visitors to reach you. Offer as many ways to contact you as possible—email, phone number and a contact page are great options.
All emails should be responded to within one business day. If you're unresponsive, clients may assume that you're difficult to work with and might decide to go with another photographer.
KEEP YOUR PORTFOLIO UP-TO-DATE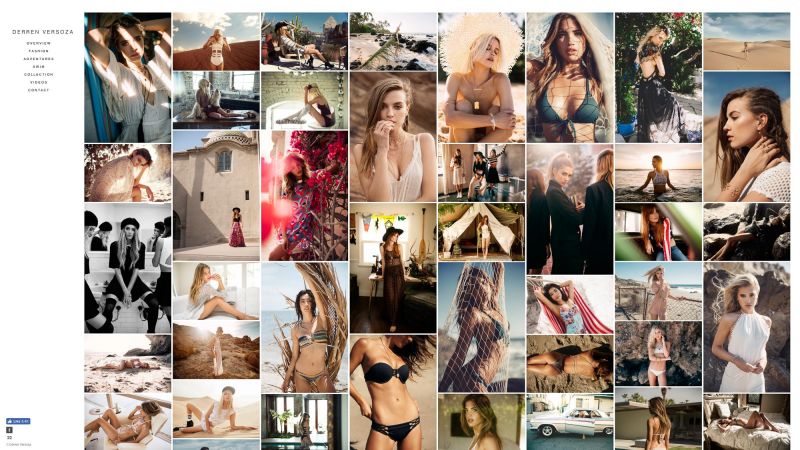 As a photographer, you are always creating new work, but are you always sharing that work with the world? If you don't update your portfolio with new photography, potential clients won't be able to see the evolution of your work.
If you have the ability to quickly update your portfolio, without having to rely on someone else, you can update your portfolio every time you complete a project. Make sure your site is a clear reflection of who you are currently, instead of a highlights reel of projects from several years ago. And if you have work published that you are no longer interested in making, remove it completely from your portfolio.
Remember, a good portfolio is never finished. As you continue to grow, your portfolio should too.
Designed for creative minds, Format is used by photographers, models, designers, fine artists and illustrators in over 190 countries. Award-winning creatives rely on Format to showcase their work on professional, beautifully designed websites.
If you want to see what all the fuss is about over Format, they offer a 14-day FREE trial to test-drive it, and to see how a professional portfolio can help your creative business.
Featured Image: Portfolio screen of Rachel Barnes By Derren Versoza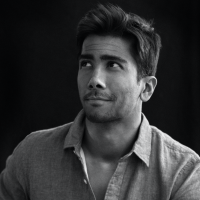 Kishore Sawh
A photographer and writer based in Miami, he can often be found at dog parks, and airports in London and Toronto. He is also a tremendous fan of flossing and the happiest guy around when the company's good.