What first started off as a market research project for Photolemur has morphed into one of the largest lists that catalogs 148 photo editing apps and tools. Nazar Begen, the Chief Marketing Officer of Photolemur, searched for different tools in the realm of photo enhancement and photo editing and came up with a consolidated list of 61 apps, until Redditors and photo-enthusiasts offered even more suggestions for useful tools they find handy. The notable part of this extensive list is that there is something on here for everyone, whether you are a novice photographer or a seasoned pro, or if the majority of your editing work is on mobile vs. desktop – all of the information provided is useful.
Since the list is a full comprehensive directory for all things photo editing related, Begen breaks it down into a concise table of contents to ensure that there is something on here for everyone to try:
Photo enhancers (1-8)
Online editors (9-24)
Free Desktop editors (25-31)
Paid desktop editors (32-47)
HDR Photo Editors (48-61)
Cross-platform image editors (62-65)
Photo Filters (66-75)
Photo editing mobile apps (76-101)
RAW Processors (102-118)
Photo viewers and managers (119-128)
Other (129-148)
Here are some of the noteworthy applications that stood out to us, and some that you may have never heard of that are worth checking out:
Photo enhancers
PhotoEQ – SoftColor PhotoEQ helps you achieve perfect photos automatically by combining an extremely easy interface with the most helpful tools for fixing common problems. It even provides batch processing so you can apply similar adjustments to photos within the same scene  ($69).
Perfectly Clear – a photo editor that provides 20 automatic corrections to overcome the way your camera distorts images and includes a set of automatic correction presets for Windows & Mac ($149).
Akvis Enhancer – this program breaks down post-processing to three different methods: Improve Detail, Prepress, and Tone Correction. The main goal for these modes: image enhancement to the fullest (from $69).

Online Editors
Pixlr – an online high-end photo editing site that allows you to work in layers, replace color, transform objects, and more – all from your browser (Free).
pho.to – a simple online photo editor with fun and creative photo effects  and instant editing tools, perfect for creating content for social media engagement (Free).
free desktop editors
G'MIC – Full featured framework for image processing with different user interfaces, including a GIMP plugin to convert, manipulate, filter, and visualize image data. Available for Windows and OS.
Krita – Digital painting and illustration application with CMYK support, HDR painting, G'MIC integration and more
paid desktop editors
Pictorial – named one of Forbes Magazines '10 Hottest Design Tools Your Must Try in 2016′, Pictorial presents an impressive assortment of powerful professional tools, such as non­destructive RAW editing, high-­quality retouching with features like local adjustments, rivaling the top players in the industry ($24.99).
Capture One – is a professional raw converter and image editing software designed for professional photographers who need to process large volumes of high quality images in a fast and efficient workflow (279 EUR).
DxO Photo Suite – a combination of power and creativity, all at your fingertips. DxO's robust photo editing software pairs perfectly with their three other software editing solutions: DXO Film Pack, DxO OpticsPro, and DxO Viewpoint (helping correct geometric deformations in photos) ($189).
Affinity – a 5 year project in the making that allows Mac users to have sophisticated photo enhancing tools paired with an incredibly intuitive interface ($49.99).

hdr photo editors
Hydra – Hydra lets you create beautiful high-dynamic-range (HDR) images by merging multiple exposures, effectively capturing both the shadow and highlight areas to enhance scene drama ($59.99)
HDRMerge – combines two or more raw images into a single raw with an extended dynamic range. It can import any raw image supported by LibRaw, and outputs a DNG 1.4 image with floating point data (Free).
Cross-platform image editors
polarr – gives you the ability to edit seamlessly between desktop and mobile device. The interface is user-friendly and extensive and is great for photographers at any level (pro version – $19.99)
Photo filters
Creative Kit 2016 – 6 powerful photography apps and over 500 creative tools inside a single, easy-to-use pack. For Mac users only ($129.99)
TheNik Collection – created by Google, this professional-level filter collection allows you to make precise edits that focus on sharpness, rich color, and immense detail  (Free)

Photo editing mobile apps
Filestorm – Filterstorm has been designed from the ground up to meet your iPad and iPhone photo editing needs. Using a uniquely crafted touch interface, Filterstorm allows for more intuitive editing than its desktop counterparts with a toolset designed for serious photography. A favorite of Photojournalists, Filterstorm is at home in a professional workflow, or for anyone who simply wants to get the most out of their pictures while on the road. ($5.99)
VSCO Cam – is one of the most popular mobile photo-editing apps available on the market, Trend-driven filmic presets are the driving force of this app but it also comes packed with top performance features, including high resolution imports (Free, with paid filters $57/each).
Snapseed – a photo-editing application produced by aforementioned Nik Software, a subsidiary of Google, that allows iOS and Android users a full range of editing features, including basic adjustments and fine-tune local adjustments (Free).

RAW processors
Hasselblad Phocus – free image processing software, which delivers the best quality RAW file processing, and has been updated and expanded with new features that work seamlessly with Hasselblad cameras to ensure the very highest quality output from your files (Free).
Canon Digital Photo Professional – Digital Photo Professional (DPP) is a high-performance RAW image processor providing a myriad of adjustments including fine-tuning of tone curve characteristics., It functions as a viewing and editing software for EOS digital cameras and PowerShot models with RAW capability (Free).
Photo viewers and managers
Google Photos – auto-upload images from any of your mobile devices with the security of knowing they are backed up safely, organized and labeled automatically (Free).
Acdsee – photo manager, editor and RAW processor with non destructive layer adjustments all-in-one. Quick straighten/rotate, rename, batch tools etc. ($49.95).

Other
Photo Mechanic – a speed processing platform, rendering previews and working with metadata. Used primarily as a culling platform for sports shooters, this program has made its way around the industry helping reduce the tedious and strenuous labor of culling ($150.00).
Image Composite Editor – an advanced panoramic image stitcher created by the Microsoft Research Computational Photography Group. Given a set of overlapping photographs of a scene shot from a single camera location, the app creates a high-resolution panorama that seamlessly combines the original images. For Windows only. (Free)
Pixinsight – an image processing platform specialized in astrophotography, available natively for FreeBSD, Linux, Mac OS X and Windows operating systems. PixInsight is both an image processing environment and a development framework. It is the result of a dynamic collaboration between like-minded astrophotographers and software developers, who are constantly pushing the boundaries of astronomical image processing with the most powerful toolset available. Commercial license – (230.00 EUR)
See the entire list here!
Source: Reddit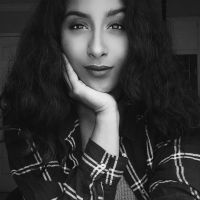 Shivani Reddy
Shivani wants to live in a world where laughter is the cure to pretty much everything. Since she can't claim "Serial Bingewatcher" as an occupation, she'll settle for wedding/portrait photographer at Lin and Jirsa & marketing coordinator here at SLR Lounge. For those rare moments when you won't find a camera in her hand, she will be dancing, eating a donut, or most likely watching Seinfeld. Follow her on Instagram:
@shivalry_inc