It is "a single, private place to keep a lifetime of memories, and access them from any device." That's what Google is saying about Google Photos, just recently announced on the stage of Google's annual I/O conference. That's right, the much-anticipated service has just been unveiled and appears to be what a lot were asking for. Though it may not quite be the answer many photographers were looking for – not that we're the easiest to please.
What we've been presented with is a Google created way to store and possibly manage your photos and videos independently from other Google services, such as Google+ (thank God). Adding to the joy is the fact that this storage has been said to be unlimited, and utterly, entirely, free. Well, that's what you'll read pretty much everywhere else, but it's not entirely true.
Storage vs. Organization
Given that everyone and their grandmother has a smartphone and camera that shoots north of 8MP these days, this is certainly a rather ambitious endeavor from Google, and it would seem like it would take a tech behemoth like them to even attempt it. It seems, however, that even for the G people, there are limitations.
Upon signing up for the service, you're presented with two options of storage sizes to back up your media to the Google Photos library:
High Quality
Unlimited free storage
Regular cameras: Recommended for phones or point-and-shoot cameras that are 16 megapixels (MP) or less.
Uses: Good for typical printing and sharing.
Size: Save high-quality photos and videos while reducing size.
Original
Limited free storage: Uses your Google Account's 15 GB of free storage.
DSLR cameras: Recommended if you take photos with a DSLR camera and want to maintain the exact original quality.
Uses: Recommended for printing large banners or to store your original files.
Size: Store your photos and videos exactly as you captured them.
That's the caveat right there. If you thought that this would be the ultimate way for you to store your professional images for free, the answer to many of your frugal prayers, it may not be.
If you're a photographer, and not just someone who likes to take photos (yes there's a distinction), then odds are your camera right now is going to be shooting 16MP and up, which means if you choose the free unlimited version of the service, your photos will be scaled down, resigning a lot of captured info to a silicon wasteland. You're likely not going to want this, so really for photographers the 'Original' plan is what you'll be looking at to keep your photos and videos in mint, uncompressed condition. You'll get 15GB free, and then it looks like $10 a month after that.
You're not simply getting a digital storage room, however, as there are other features built in, like organizational tools that many would be used to from other Google and non-Google services. There is an automatic organizational feature that uses facial recognition, GPS data, time stamps, and so forth to arrange your images in albums and moments for you. If you were concerned that this is a bit of a security risk, (or at least hinting towards sharing of your data), Google has said that it is all private, and there will be a big push to ante- up the security of the service.
Of course, you can always view your images as you input them in reverse-chronological order.
There's More…
Rather than just stick to doing one thing and doing it really well, Google has opted to go the route of trying to give you more of what you don't need, and probably don't want, and I mean editing features. If you frequent photography circles like SLR Lounge, I'd wager you don't rely on the 'auto-enhance' feature you'll find in your phone's standard photo app or anything of the sort, but Google has included this option anyway. Will they begin to offer more serious editing options? It's possible given their proclivity to acquire companies that focus on that, but it will probably remain too basic for most photographers.
There have been some rumors and accounts that Google photos is automatically editing your photos with some sort of 'enhance' feature even when it's not requested, but I have yet to see this myself, though it's something to look out for.
The last thing of real note and this is the interesting one, is that Google Photos will allow you to share a single link with whomever you like, and the recipient of that link will be able to see only the images you've selected as okay for them to view; all without the need for them to have Google Photos or for any separate login of any kind. If they DO have a Google Photos account of any level, they will also be able to save that entire selection with ease.
You can get Google Photos now for the web, iOS, and Android. You can find out more and get it here on the company's blog post.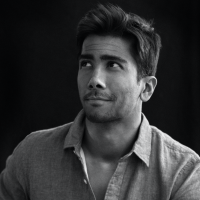 Kishore Sawh
A photographer and writer based in Miami, he can often be found at dog parks, and airports in London and Toronto. He is also a tremendous fan of flossing and the happiest guy around when the company's good.