Google has not long ago announced their new Virtual Reality technology platform called JUMP, which allows for the creation and sharing of 3D content using Google's JUMP video processing software. But how precisely would one take advantage of that? Well, the rather elegant solution is to use a 360-degree camera array featuring a whopping 16 GoPros.
Ironically, this news comes off the heels of a GoPro announcement that it was releasing its own VR rig constituting 6 GoPros. The Google variant trumps GoPro's own GoPro rig with 16 of the same, though carrying an $8000 price tag for the cameras alone, should you stack it with the HERO4 Black makes this rather out of reach for most photographers, or at least out of reason.
Still, this circular rig includes multi-camera control, camera syncing, and long battery life, which all comes together to offer a system that will allow you to capture your surroundings like never before by taking footage and creating a truly immersive 360 degree panorama experience. The software uses rally advanced computer vision and power to transform 16 different videos into stereoscopic VR. So things that are near, look and feel near, and things that are farther feel and look that way.
What Jump actually is, is a software solution that's intended to seamlessly stitch together an enormous amount of video footage, with the final resolution output equitable to around five 4K televisions playing at once. It's another step in the direction of virtual reality that Google seems to be very much focused on, as it also works with their new Cardboard image viewer.
You may think this is all well and good, but how are you going to access it? Well at first, you're not. Rumor has it Google will be rolling this out to a select few YouTubers to play with, but that means that at least you'll be able to see what they create relatively soon and on your phone. You'll even be able to use your phone with Google Cardboard viewers to immerse yourself in the 3D experience.
You can learn more about Google Cardboard here, and more about Jump and the rig here.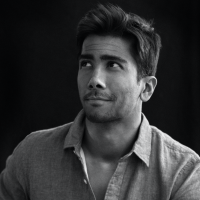 Kishore Sawh
A photographer and writer based in Miami, he can often be found at dog parks, and airports in London and Toronto. He is also a tremendous fan of flossing and the happiest guy around when the company's good.