When it comes to tripods, it seems that just about every kind of innovation has been made and everything else is just about refinement. Giotto's new Silk Road YTL Tripod does have a new innovative design that makes you ask "why hasn't anybody else done it before?"
So what makes the SIlk Road YTL tripod so unique? Its central column features a new, patented space-saving design that eschews the traditional cylindrical column for a Y-shaped column. Because the three tripod legs are attached to closer to the center, there is a 30% space saving when the legs are stowed away.
Despite the smaller central column footprint, the Silk Road tripod maintains full strength, stability, and weight capability. The Silk Road line will replace the entire MTL line of Giotto tripods, and will support support up to 5kg, 8kg and 10kg of camera equipment. Here is more information from Giotto's press release:

Within the range there are 12 models with options including a 2 way column and a super versatile 3 way centre column, ideal for very low level shooting. The 3D column tripods have an included low-angle adaptor.
The adjustable tripod legs have 3 'footprint' settings – full height, mid height where the legs are slightly wider and an ultra wide setting for low level photography.
The new range also features graduated leg markings and new, patented Quick Easy Leg (QEL) Lock adjustments for fast, accurate adjustment without taking your eye off the subject.
On the models with 2 way centre column, there's also a bubble spirit level built in and all models feature a swappable tripod thread – so you can easily change between 3/8" and 1/4" – meaning the Giotto's Silk Road YTL range is compatible with any Giotto's head and models from other manufacturers too.
For the ultimate grip in wet or uneven conditions, spiked feet are now available as an optional extra. The range is available in both aluminium and carbon fibre made from the finest quality components. Carbon fibre models are manufactured from the highest quality 8x multi layer carbon fibre to increase strength and reduce weight.
The Silk Road range is named after the historical network of interlinking trade routes covering East, South & Western Asia, parts of North & east Africa and Europe. New technologies were often traded along this route too – hence the inspiration for the Giotto's Silk Road series.
Key Features:
Brand new patented 'Y-Tube' centre column – enabling a 30% space saving.
12 models including finest quality aluminium and carbon fibre.
3 or 4 section tripod legs.
Brand new Quick Easy Leg Lock (QEL) and graduated leg markings.
Fully compatible tripod thread – works with any Giotto's head or other standard thread tripod heads.
Range of height settings – and optional extras including short centre column and spiked tripod feet.
The new triopds will be available from £100 for aluminium models and £220 for carbon fibre models.
Look forward to the new Silk Road YTL tripods in store & online around mid-January. To learn more about this tripod, visit Giottos.com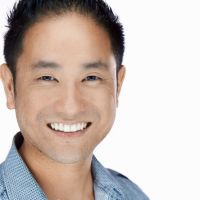 fotosiamo
Joe is a fashion and commercial photographer based in Los Angeles, CA. He blends creativity and edge with a strong style of lighting and emotion in his photographs.