Fundy Software, the creator of Fundy Designer, a professional design and IPS suite for professional photographers, launched what it says is the world's first automated social media design app, aptly named "The Social Design App" back in February. More recently, they announced they have launched a native mobile app for iOS and Android that will allow users to use their phone to create carousels and stories in less than a minute.
About the Social Design App
The Social Design App allows you to quickly take a set of photos from your phone or imported from your camera, add some prompted text and immediately create custom, professional looking social media content. After your initial design is done, Fundy's patented drop-zone technology makes it easy if you want to change colors, drag, scale, and adjust elements with easy-to-use interface. Combined, these tools should allow you to significantly streamline your marketing workflow, as noted by Canon Ambassador Sanjay Jogia of Eye Jogia Wedding Photographer: "This is freaking genius.The technology and time savings along with the templates is a life saver."
With dozens of flexible templates already in place, the company plans to add new templates every week to stay on top of design trends and diversify the available options. Stories and carousels available now and video reels are coming soon.
The Social Design App Vs. Other Platforms?
What the Social Design App is offering is similar in nature to what other platforms like Canva and Unfold offer in terms of providing tools to allow business owners to create quality content.
Where this app stands apart, however, is in its flexibility and streamlined workflow for photographers. When using Canva, for example, you'd need to choose a template and then manually drop in photos and/or videos before modifying the text for each frame. The Social Design App automatically populates whichever template design you've chosen with your pre-selected set of images and copy. It really comes down to reducing the number of clicks while setting up a post, but they add up over time.
[Related Reading: How to Simplify Print Sales with Fundy's New Design Proofer]
Pricing and Availability: Free for Fundy Designer Users
Notably, the company announced it would include the Social Design App as part of its Fundy Designer subscription offering at no additional cost.
Regarding the decision to include the new app as part of the subscription, Andrew Funderburg, founder Fundy Software Inc., stated, "Once we built out the mobile app, we just couldn't not include it in our suite of offerings as it too clearly benefited our core audience and our mission to help professional photographers achieve better financial success and work/life balance."
For those who don't already have a Fundy Designer subscription, you can sign up for a free 7-day trial for the new app at Socialdesignapp.com, and then it's just $8/month. The app is available now, and you can learn at https://www.fundydesigner.com/new-mobile-app-now-free-for-subscribers/.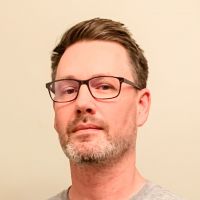 Sean Lewis
Sean fell into photography while teaching for a non-profit. What started as a minor task - documenting guest speakers and classroom activities - grew into a major obsession, and eventually led to a position shooting with Lin & Jirsa. Nowadays, at SLR Lounge, Sean's work as a marketing associate merges his interest in the fields of photography and education.