Changing Settings Quickly
When we're shooting photos or video there are certain settings we want to have available quickly. Check out our essential quick access functions for photography and video in the video and article below.
Pye shoots on the Canon 5D Mark III and I use the Sony a7, a7R and a7s. Some of these quick access functions may be unavailable on certain camera models so be sure to refer to your manual if you're using a camera different than ours.
11 Essential Quick Access Functions for Photography and Video
Pye's 6 Essential Quick Menu Functions for Photo
1. White Balance:
When Pye's shooting a scene the first thing he does (and really what every photographer should do) is check his White Balance, which is why it's on the very top of his quick function menu.
2. WB Shift/Bkt.:
Alongside White Balance, Pye also has the WB Shift/Bkt at the top of his quick function menu. This way he's able to compensate for any strong colors in a scene, or for any tint discrepancies when he uses ND Filters.
3. Highlight Alert:
The highlight alert is an incredibly useful tool for photographers to nail a correct exposure, but it can get annoying when you want to show a client an image and there's a giant blinking black spot in the image. To avoid giving his clients any panic, Pye has his highlight alert available to quickly toggle between enable and disable.
4. Mirror Lockup:
There are a few things you want to do when you're shooting a long exposure shot, like use a sturdy tripod, turn off your lens' image stabilization, and use mirror lock-up. If you shoot a lot of long exposure photography then this is a function you want to have quickly available.
5. Image Quality:
Different type of shooting scenarios will warrant different types of images. If you're just shooting something casual with a few friends you would want to shoot in JPEG. If you're shooting professionally you would want to shoot in RAW and depending on the situation you might want to shoot in small, medium, or full RAW. This is an essential quick function to have because you can control what type of image you're recording and it will help your post production workflow immensely.
6. Record Func+card/folder sel.:
The Canon 5D Mark III has dual card slots, SD and CF. Pye has the playback set to SD, and he culls in camera on this card and uses his CF card as a backup. When Pye changes cards or batteries, he wants to make sure that he's still recording to both cards and that playback is still set to the SD card.
Joe's 5 Essential Quick Access Functions for Video
1. Focus Magnification:
On my Sony Alpha Mirrorless cameras I have a few customizable buttons, and the setting that gets the first custom button is focus magnification. Focus is absolutely crucial, and to be able to zoom in and confirm that my subject is in focus (while recording too!) is absolutely necessary.
2. Focus Peaking:
Another focus aid I like to use is focus peaking. Focus peaking is when the focused part of your image gets highlighted (watch video above for demonstration). This is a great tool to have especially when your subject is moving along the z-axis, or if you're on a stabilizer that doesn't allow you to pull focus easily (ie. steadycam, glidecam, etc..).
3. Zebra:
Zebra stripes are an in camera function that shows what part of an image is being overexposed, it's like a real time highlight alert for video. This combined with the histogram is incredibly useful to make sure your shots are being properly exposed.
4. Audio Recording Levels:
Good clean audio is essential for any professional video, and I want to be able to control the Rec Levels quickly to make sure the audio isn't peaking. On my Sony a7, a7R and a7S I'm able to control audio recording levels quickly and while recording.
5. APS-C Capture
We shoot with a lot of prime lenses for our videos at SLRLounge, and we were used to being limited to only 1 focal length, that was until we found out about APS-C Size Capture. What this function does is give us the ability to shoot at a 1.6x crop at 1080. So if I'm shooting with a 50mm lens, which a click of a button I can punch into an (as near a makes no difference) 85mm focal length. It's an amazing function to have.
More Gear Talk!
We hope you enjoyed this episode of gear talk! If you want more be sure to subscribe to our youtube channel!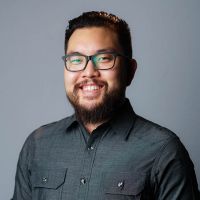 Joseph Cha
I'm a photographer and cinematographer based in Southern California. When I don't have a camera in my face I enjoy going to the movies and dissecting the story telling and visual aesthetics.