The Sigma 85mm 1.4 was arguably the most anticipated lens in the Art series to date. With stellar lenses at 20mm, 24mm, 35mm, and 50mm, photographers from various genres were breathlessly awaiting its arrival. The biggest question looming about this lens was "How good would it be?" Well, the people at DXO Mark have tested it and we can get a sense of how good this new Art series lens truly is?
Per DXO Mark's website:
A DxOMark score of 50 points and peak sharpness of 36-Mpix for the new Sigma 85mm F1.4 DG HSM A is the highest in our database, improving on the high-performance Zeiss Milvus 1,4/85, and even surpassing the ultra-high performance of the Zeiss Otus 1,4/55 and 1,4/85 in our metrics. In short, the new Sigma is one of the best-performing full-frame 85mm lenses we've seen.
If there was any doubt that we are in a new era optical excellence, this should put that to rest. This lens fully resolves the Nikon D810 sensor and I have a happy suspicion that it can resolve much more.  First party lenses have always been great but, with solid options from Tamron and now this Sigma beast, we have an abundance of great lenses.
This lineup may have started out as a cost effective alternative but, with the Sigma 85mm F1.4 DG HSM A, it has now transcended that category to become an optical juggernaut. At less than one-third the cost, it is incredible to think that you can get Zeiss Otus quality. Of course, there are more attributes to consider than just sharpness. The character of a lens plays a tremendous role is how you choose your lens. You may prefer the bokeh or warmth on different lenses and these would be valid reason for choosing them But the Sigma 85 does not appear to be lacking so much in any one category to keep anyone in need of either a lens upgrade or first portrait lens to pause and take notice.
Check out our review of it here.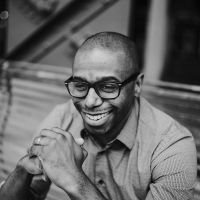 Wendell Weithers
Wendell is based in Atlanta where he shoots events, portraits, and food photography. He also supports his wife Andrea as she runs their cake design business, Sweet Details. Instagram:
Wendellwphoto