2016 has been the year of the Drone with the announcement of the more novice GoPro Karma and the DJI Mavic Pro earlier this year. It is no surprise that the hot ticket item on photo enthusiasts' Christmas lists this year will be a drone, but which one? The Karma got recalled, and the Mavic, although impressive, doesn't quite have the optics to satisfy professionals – so what's left?
DJI still holds the reigning title of "best drone manufacturer" and doesn't intend on giving it up any time soon. Just yesterday DJI casually dropped the mic, or the Karma (too soon?), with the announcement of the Phantom 4 Pro and Inspire 2, two new feature rich drones that are unparalleled in both specs and performance.
The original DJI Phantom 4 is unequivocally the most popular drone on the market today for photo/video enthusiasts. Used by landscape, wedding, and hobbyists, this drone has unparalleled specs and delivers top quality footage – until now. The new Phantom Pro 4 is defined by DJI to embody visionary intelligence while elevating imagination and the specs seem to prove that on all fronts.
With an extended flight time of 30 minutes and 4.3 mile range control, this will serve as a great option for those looking into a 'beginner drone' that performs like a champion.
Camera
The Pro has a 1-inch 20-megapixel sensor capable of shooting 4K/60fps video and Burst Mode stills at 14 fps. Its new design increases the rigidity of the airframe while reducing weight as to keep it consistent with the weight of the Phantom 4. The ingenious FlightAutonomy system adds "dual rear vision sensors and infrared sensing systems for a total of five-directions of obstacle sensing and four-directions of obstacle avoidance".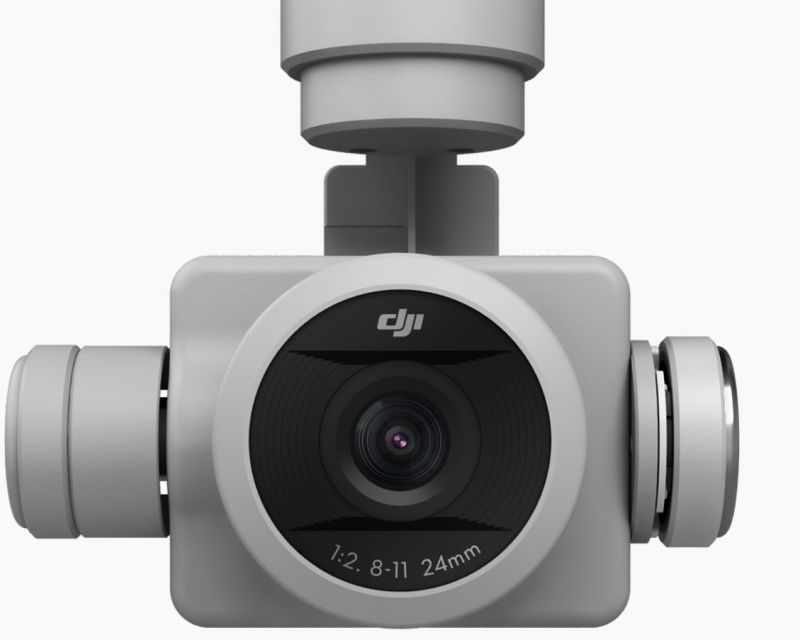 DJI introduces their first camera to feature a mechanical shutter, eliminating rolling shutter distortion which can occur "when taking images of fast moving subjects or when flying at high speed". The newfangled camera is superior in performance, persevering image data and detail like none in its class.
remote controller & Features
The Phantom 4 Pro's remote control comes equipped with a built-in screen, unlike its predecessors' cumbersome hook-up to tablet devices. It integrates Lightbridge HD video transmission, giving users "the ability to choose between 2.4Ghz and 5.8Ghz allows pilots to cut through interference and eliminates image lag caused when flying in an area with extensive 2.4Ghz frequency use". What is really going to drop jaws is the Pro's 'Draw' feature, allowing user to draw their flight route on the LCD screen enabling greater camera control and complex shots. And just to keep up with competition, DJI instills 'ActiveTrack' to follow and capture subjects as they are moving through advanced image recognition algorithms.
Similar how cars have adapted the 'Push to Start' function, the Phantom 4 Pro has a 'Tap to Fly' option which can be used to adjust the direction of flight while automatically avoiding obstacles. The new remote control allows for gestured signals, return to home functionality depending on environmental conditions, and a major upgrade in obstacle avoidance technology.
Price
The Phantom 4 Pro is available for pre-order and retails for $1,500 on its own and $1,800 with the remote control. See the drone in action in the teaser videos below and try not drool all over your keyboards:
Because one Drone wasn't enough to squash the competition, DJI released the Inspire 2, the machine to end any and all debate of who the top drone manufacturer is. The Inspire 2 packs "power beyond imagination" and reinvents the professional film-making capabilities of the Inspire 1. Its brand new image processing system records at up to "5.2K in CinemaDNG RAW,
Apple ProRes" and has impressive speed – going from 0 to 50mph (80kph) in just 4 seconds and capable of hitting a maximum speed of 67mph (108kph). Operating on a dual battery system, the Inspire 2 has a 27-minute flight time improving upon the 22-minute flight time of the Inspire 1.
camera
The Inspire 2's updated camera is capable of shooting an astounding 5.2K at 30fps and 4K at 60fps while being able to shoot 20fps in continuous burst mode. And new and improved workflow makes it efficient for the camera to record in both CinemaDNG and Apple ProRes. Read the full list of specs here.
remote controller & Features
Similar to the Phantom 4 Pro, the Inspire 2 gets the Lightbridge upgrade allowing signal frequency to switch between 2.4Ghz and 5.8Ghz. It is able to detect obstacles up to "30 meters ahead, allowing for protected flight at up to 34mph (54kph) at a controllable attitude angle of 25°". Both products feature improved obstacle avoidance sensors that surpass their predecessors, however the Inspire includes an indoor hovering sensor which could prove to be a highly controversial attribute.
One of the more unique notable features that the Inspire 2 acquired is Spotlight Pro:
Spotlight Pro is a powerful tracking mode that allows even single pilots to capture complex, dramatic images. It uses advanced visual tracking algorithms to lock onto a subject during flight, regardless of the direction that the Inspire 2 flies, creating shots that would once have required a dedicated camera operator. If the gimbal comes close to reaching its rotation limits, the Inspire 2 itself will rotate in the same direction without affecting flight control or the shot being captured to free up gimbal movement.
The aforementioned TapFly and ActiveTrack characteristics are also included in the Inspire 2's updated software.
Price
While quality and caliber of the Inspire 2 are defined in its pricey value: $3,000 for the aircraft alone, or $6,200 for the Inspire 2 Combo — which includes the Inspire 2 drone, Zenmuse X5S camera, and CinemaDNG and Apple ProRes License Keys. All available for pre-order if you are so inspired.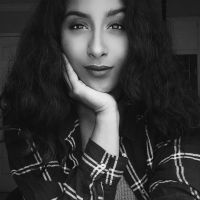 Shivani Reddy
Shivani wants to live in a world where laughter is the cure to pretty much everything. Since she can't claim "Serial Bingewatcher" as an occupation, she'll settle for wedding/portrait photographer at Lin and Jirsa & marketing coordinator here at SLR Lounge. For those rare moments when you won't find a camera in her hand, she will be dancing, eating a donut, or most likely watching Seinfeld. Follow her on Instagram:
@shivalry_inc