Welcome to Time Out with Tanya, where I've put my fast paced graphic design career on hold in favor of adventures in motherhood. I'm capturing every moment on camera and you can come along, if you'd like. Sign up for my weekly email here so you'll never miss a Time Out.
The first time I saw one of Matt Shumate's aerial wedding photos, I was intrigued. Whenever he posts one on his Facebook page (you should totally follow him, trust me), they get a lot of attention. Everyone is always asking how he creates these images? Drone? Very tall ladder? When I found out he actually tosses his Nikon D3s camera with Sigma 12-24 mkII lens in the air I was like, "No. Way!" I had to see it for myself.
Luckily, Matt is a friend and a really good sport, because he agreed to be a guinea pig in my very first attempt at creating a video interview. In this behind-the-scenes look at his camera toss technique, he walks us through the whole process of creating these seemingly impossible shots.
We hiked to the top of a nature preserve area here in Spokane where there are some rocky cliffs and huge boulders among marshy little ponds. With his Nikon, including battery grip and a radio trigger, he simply tosses the camera in the air, giving it a little spin, and takes several shots from different angles. We included a section about gear in the video. Make sure you watch through the end after the credits for an extra special bonus.
Isn't that cool???? If you're curious to see how Matt edits himself out of the images for the final composition, you're in luck because he made a tutorial. Voila! Watch it here:
I could not have made this video without the help of some very special friends. Thanks to Jessica Mumm for doing a fantastic job at editing all my footage, Clara Wilson for being a second shooter and taking some behind the scenes shots and Robin Villines in her modeling debut! We had a fun time and I think we made a pretty decent video with very minimal gear. Would you like to know how I did it?
CREDITS: Photographs by Matt Shumate are copyrighted and have been used with permission for SLR Lounge. Do not copy, modify or re-post this article or images without express permission from SLR Lounge and the artist.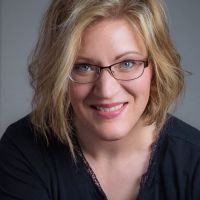 Tanya Goodall Smith
Tanya is the owner of WorkStory Branding Photography in Spokane, WA. Businesses hire her to create story-telling content that sells their high end products and services. She also teachings photographers her unique business model for making serious money as a corporate and personal branding photographer. Find her at
workstoryphotography.com
and
workstoryeducation.com