Well folks, looks like EOSHD.com got the scoop on the upcoming Cinema cameras that Canon is going to reveal at NAB 2012.
Update: Canon just announced the EOS-1D C!
$25,000 (est.) Canon C500

With the capability of recording 4K EOS RAW format at a staggering 120 fps (10bit) to an external recorder, the C500 is looking like an RED EPIC killer, especially if they can provide it at that relatively "affordable" price for a industry-grade high-end cinema camera. Other recording options include 4k 60fps at 12 bit RGB 4:4:4 signal, quad HD resolution, 2K resolution, and the good ol' 1080P.
The C500 has a 8.85-megapixel CMOS sensor and is available in the PL and EF mount.

$10,000 $15,000 Canon Cinema 1D-C (Update)
Now the more exciting news for all you indie cinematographers. Canon has just announced the budget-friendly almost budget friendly 4K 1D-C. It has a 18.1-megapixel 3:2 full-frame 24mm x 36mm Canon CMOS sensor and can record 8-bit 4:2:2 to an external recorder. For 4K resolution, however, the 1D-C records in Super 35 cropped mode that is closer to APS-H, not full frame, and in 4K Motion JPEG instead of 4K RAW. 1080p /60fps is full frame, however. The 1D-C will also have other higher-end video specs compared to the lesser 1D-X and 5D mkIII, including Canon Log Gamma profile to enable the recording of high-quality video with rich gradation expression. Unfortunately, the screen does not articulate and there is no built-in ND filter.


The Competition
There really isn't much 4K competition to the Cinema 1D with the exception of the $8,000 Sony F700. The Sony may seem like the bargain 4K cinema camera, but according to EOSHD, it is only "4K ready" and you would have to pay extra to get the 4K firmware upgrade and also record it to an external recorder.


The Wild Card
So the only other contender that has yet to announce its 4K offering at the low $10k range is Panasonic. What is known, though, from TVTechnology's article here is that Panasonic WILL have a 4K camcorder or HDSLR at NAB that will probably replace the aging AF100 and will run their 10bit 4-2-2 AVC-Ultra codec. Sorry GH2 owners, we probably have to wait until Photokina later this year for the GH3.

Looking forward to hear more about these cinema cameras at NAB!

Stay Creative!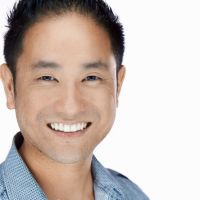 fotosiamo
Joe is a fashion and commercial photographer based in Los Angeles, CA. He blends creativity and edge with a strong style of lighting and emotion in his photographs.