There can be little argument made that cameras, past and present, are tools of utility, but so can they be beautiful. Similarly to how we can trace the artistic flares and favors of a decade through the Bond films from that time, so too can camera design reflect the shifting idea of beautiful design through the years. From the rounded and finicky-looking Ur-Leica of the early 1900s, to the sharp, angular lines of the 'shoulder padded' 80s as seen in the Nikon FM2, to the sculpted and sanded look of DSLRs today, cameras can be art.
A design culture is certainly what we are, and to no surprise many of us want sleek, elegant ways of displaying our favorite tools, but most options have been pretty standard. Granted, our cameras are typically tucked away as not to fall victim to moisture and dust and mold and so on, but should you live somewhere it's not an issue, or have pieces to display, the HANGIE may be just what you're looking for.
HANGIE is the product of LaudWorks, and comes in 2 varieties: plastic or metal. The plastic mounts cost a mere $4 and the metal ones (bronze infused with stainless steel) $21. Other than the mount itself all you'll need is a surface to mount it to, 2 wall screws and a tripod mount screw. It couldn't be any simpler, which is part of why it's so elegant.
LaudWorks has ensured that the tolerances, depths, and clearances work, so there shouldn't be need to concern yourself with that, and it's been tested up to holding 3.3 pounds consisting of a Canon EOS 7D and a EF-S 17-55mm lens. And if you want a more dynamic display, here's what they say
We got you covered. Two countersunk screw holes give you a secure 360° mounting range while keeping the profile slim. You're thinking, "Oh, what about cameras like the Belair X 6-12, with mount sockets all the way to one side?" Well, good thing these things are made of steel — keeping torque under control.
Once can't help but think that in today's culture of form & function, and cameras that certainly embody that, that this will be well received. You can check them out here.
CREDITS: Photographs by Maiicraft & LaudWorks are copyrighted and have been used with permission for SLR Lounge. Do not copy, modify or re-post this article or images without express permission from SLR Lounge and the artist.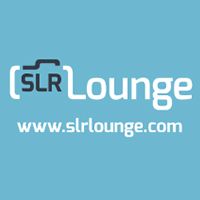 SLR Lounge Official
Articles by SLR Lounge Official are created by multiple authors. They represent official announcements by SLR Lounge.