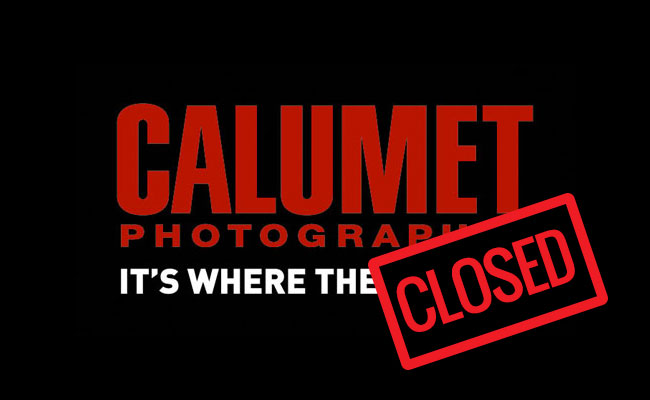 Earlier today in a brief message on their Facebook account Calumet Photo announced the immediate closeing of all their stores in the United States. According to the announcement, the company's European stores will remain open. "It has been a joy to share our passion for photography with you all of these years," the message went on, " We'll miss each other and we'll miss all of our customers. Thank you for everything."
According to some unconfirmed (meaning, I have not seen any official confirmation of this myself), this decision came through with little to no warning, even to employees. Managers were told last night of the closing. Some reports are saying that employees showed up to work this morning to find a note on the door saying that they were closed.
There are also reports of rented items still being out (one report cites a $6,000 lens), how employees are not even allowed to enter the store to get personal items that they may have left inside. Not a good situation all around, and definitely not something you would have expected from an outfit with as good of a reputation as Calumet.
There is one small glimmer of hope though for some, according to a newer post on their Facebook page the company is exploring options to reopen a few select stores in the US. "Stay tuned, as we are exploring opportunities to reopen select locations to keep serving our customers." The post goes on to say "We will post any updates here if there are any."
It's all a mess. We will keep you updated as we find out more. What are your thoughts on this Calumet business? Share your comments below to join the discussion.