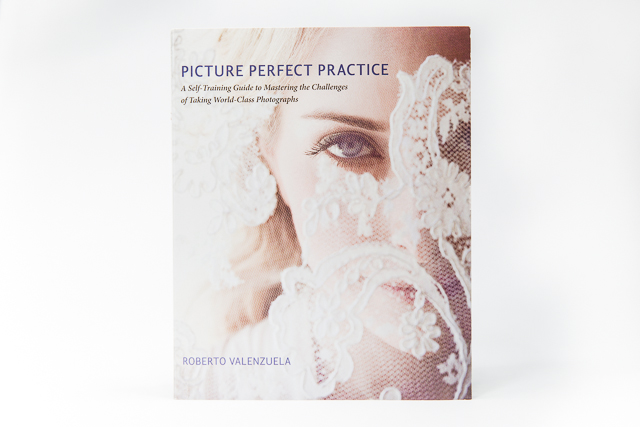 I recently began cataloging my digital photos from the last 7 years. During those years I've been on a constant quest to improve my photography skill. I hadn't realized just how much my images had improved until I started looking back and seeing how horrible they once were. And then I look at my current work with a critical eye and want to learn how to improve even more.
For this reason, I like to attend a workshop or watch an online class or buy a book a couple times a year in hopes of picking up some new techniques or ideas for honing my craft. I've been wanting to step up my game recently, so, when I read the summary of Roberto Valenzuela's book, Picture Perfect Practice: A Self-Training Guide to Mastering the Challenges of Taking World-Class Photographs, I was intrigued.
From the book's cover: "Translating the chaos of the real world into a breathtakingly simple, beautiful photograph can often seem like an impossible task. With busy, cluttered backgrounds and subjects who don't know how to pose, how can you take control and get a great shot no matter the situation? In Picture Perfect Practice, photographer Roberto Valenzuela breaks down the craft of photography into three key elements–locations, poses, and execution–that you can use to unlock the photographic opportunities lying beneath every challenging situation."
Named one of the top wedding photographers in the world by Junebug Weddings, Valenzuela perfected his portraiture by applying the same work ethic he used to become a skilled classic guitarist. He writes,
The key to becoming an expert at anything boils down to one thing: practice! And not just practice, but deliberate practice.
In this incredible book, Valenzuela introduces the reader to a system he has developed for creating world class photographs at every shoot, in any situation, and is written with the concept of practice in mind. Each 1 to 2 page section is followed by a hands on assignment for practicing the discussed concept.
Being a super nerd who loved school (and would actually like to go back at some point soon), I love the text book-like format of this book. Specific goals and exercises I can check off a list help motivate me to move forward. Valenzuela suggests the reader keep a camera, lens and flash on hand at all times so they can practice the concepts at any moment. Many of the exercises can be performed at home or in the yard. The point of daily practice is to eventually be able to compose the best shot possible without even thinking.
This book does not teach photography basics like proper exposure or off camera lighting. You should be familiar with those things before reading this book. Valenzuela covers, in great detail, subjects meant to help bring your photography to the next level. Sections include locations, poses, execution and finally, deliberate practice.
I'm super excited to get started on this do-it-yourself class in a book and may even blog a little bit about my experience with the practice exercises. Would anyone like to join me? How do you deliberately practice in order to improve your skill?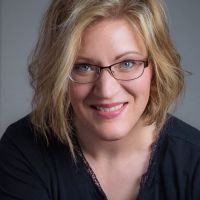 Tanya Goodall Smith
Tanya is the owner of WorkStory Branding Photography in Spokane, WA. Businesses hire her to create story-telling content that sells their high end products and services. She also teachings photographers her unique business model for making serious money as a corporate and personal branding photographer. Find her at
workstoryphotography.com
and
workstoryeducation.com