Music licensing company, Audiio, announced the release of a new sound effects catalog featuring thousands of exclusive, cinema-quality sound effects and a lifetime sfx membership option for early adopters.
"We are excited to launch Audiio SFX today!" Co-Founder, Clay Jones states. "Early adopters have a chance to pay a one-time fee of $199 to get unlimited sound effects for life which is really special as the catalog continuously grows."
Audiio is growing at a rapid rate, attracting 20,000+ users since its launch earlier this year which has enabled the team to add loads of incredible new music and make key hires including SFX designers behind content for Netflix, Lionsgate, and LucasArts to craft 100% exclusive, high-quality SFX content. The Audiio SFX catalog launches with just under 10,000 sound effects spanning 400+ categories with an additional 30,000+ SFX in queue to be tagged and uploaded in the months ahead.
"We listened to our customers, they want a higher quality SFX solution than what is on the market today so we knew from the start that we would need to closely control and curate every sound in-house." Clay states. "The process of crafting the perfect SFX is a bit like music. Each sound is recorded by our field team, mixed/mastered, and designed to be commercial-ready."

How Audiio SFX works 
Audiio offers two ways to purchase SFX:
Music + SFX Subscription: $199 (billed annually)
Lifetime SFX Membership: $199 (one-time payment)
Unlimited SFX License.
The Audiio SFX license covers you for any project, without restriction or limitation, in perpetuity. This includes use in films, podcasts, video games, advertisements, and virtually any media imaginable.
Download once. Use forever.
Once you download a sound effect from Audiio, it is yours to use forever. No need to download again for future projects.
Browse featured categories or search by keyword.
Users can search for SFX inspiration via curated SFX category playlists like cinematic, transportation, whoosh, weather, technology, human, footsteps, etcetera or search by specific keyword for your scene.
What's Ahead for Audiio? 
As the Audiio team continues to add new songs and sfx quickly, their next major area of focus is to improve the music discovery experience, empowering creators to find the perfect song faster through enhancements to browse features, filters, tags and tools like related artists.
Speed and quality of music playback is another key area of improvement in the months ahead as the team launches additional servers and focuses on streamlining the Audiio experience around the world.
You can sign up for Lifetime SFX Membership here: audiio.com/lifetime-sound-effects or  learn more at Audiio.com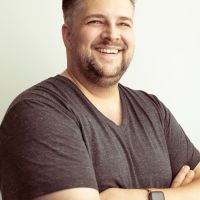 David J. Crewe
David J. Crewe is a full-time commercial photographer and Senior Editor with SLR Lounge. Based out of both Southern California & Las Vegas, Nevada. View his work and blog:
DavidJCrewe.com
Follow his Instagram:
@DavidJCrewe