If you've been alive and old enough to read since the dawn of this new millennium, there are certain companies that have bulldozed their way into your attention with or without your consent; Apple, Google, and Amazon are probably the three that first come to mind. Each has been disruptive in their own right, with everyone and their grandmother using Google and Apple products and services. Amazon has sort of been there, but trailing. Its ecosystem is arguably the least adopted of the three, but Amazon is pulling out stops to be more competitive.
It may surprise you to hear that Ben Schachter, an analyst at Macquarie Securities, had commented that he believed that half of American households would be 'Prime' (Amazon Prime) members by 2020. That's an astonishing claim, given that what Prime is most commonly associated with is 'free' 2-day shipping, and more recently, access to a plethora of movies and music, and unlimited image storage at an annual cost of $99.
So it's not dear, but it's not cheap. It's also incredible considering there are somewhere in the vicinity of 120 million households in the US, meaning there need to be 60 million Prime subscribers to hit the prediction. Even MORE incredible is the fact that reports suggest there are already over 40 million Prime members…and probably about to be more, because they've just updated their policy on unlimited photo storage by making it shareable.
Up until now, if you were a Prime member, you had all the benefits mentioned above. You also were able to share those benefits with a small number of people through their 'Households' program, which allows shared access to books, apps, and media across the Amazon system. This, however, didn't apply to the unlimited photo storage, as only the account holder had that privilege, but now it can be shared by one other as well. So basically, if you buy Prime, it pretty much fully serves 2 people. So while it's not a major free-for-all, it's effectively doubling the exposure to Amazon's Cloud Drive services, as the newly added person will have their own account and own 5GB storage for whatever else they want.
Just in case you weren't aware or had forgotten, Amazon Prime photo storage will store your images without the compromise of size, so they will be kept full resolution and even as RAW files – unlimited. That's pretty damn incredible because nowhere else offers that really, though there is a drawback that's a bitter pill to swallow. The thing is, should you decide to no longer be a Prime member and not pay for the less expensive Cloud Drive-only plan, Amazon will delete those images. But hey, that's sort of the nature of these things.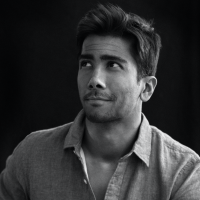 Kishore Sawh
A photographer and writer based in Miami, he can often be found at dog parks, and airports in London and Toronto. He is also a tremendous fan of flossing and the happiest guy around when the company's good.