Like a seductress, Adobe has been teasing with trickles of reveals; a collar bone here, a glimmer of leg there, telling us some of what is on the way – and not letting us have it. Its massive user base has been awaiting attractive/immediately-implementable updates and the promise of a major Creative Cloud release. Well, it's finally here, and it is quite the overhaul.
I think it's prudent at this point to remind those of us who are photographers first and foremost that the photography pot is simply one of many Adobe has fingers in, so the 'major release' isn't solely catering to us. In fact, it appears that Adobe has put a prodigious amount of focus on updating, calibrating, and harmonizing the ecosystem in which all its applications live. Never before have they all been so interconnected.
Of course, at the base of this runs Adobe Creative Cloud, and their Cloud Services on a whole, and, in fact, if you should like to fully utilize what Adobe's got on tap, you sort of have to adopt this cloud mentality. For instance, Adobe Portfolio and Spark have launched, and all indicators suggest these are actually useful to the average user, but while they can be used 'independently', it's when there's a centralized asset collection do they really come into their own.
Now, having said all the above, if you really don't care about making websites or mini portfolios, don't despair, because Adobe has made some significant improvements to its photo suite – primarily with Photoshop. Here are the main talking points.
*The Guided Upright Tool carried over to Lightroom.
Content Aware Crop
Just a manner of weeks ago Adobe dropped Content Aware Crop into our field of view, and, actually, it's utterly brilliant. What once was the ugly duckling of the PS tool nest has blossomed into something of a swan.
As the basic premise was to allow users to straighten images without sacrificing through crop, it may have seemed to be a relatively limited-use tool, but the fact is it's a common problem, and this is a great and easy solution. Furthermore, what we've learned since initial reporting is that Adobe is claiming that using content aware crop will yield better results than if you were to manually crop, extend, and content-aware fill. Content Aware all 'round is said to be 3x faster, and the quality of the renders are superior – blending color and blurring artifacts with equal aplomb.
Masking
Perhaps one of the largest jagged hurdles for a retoucher to overcome is that of achieving a clean mask. Masking, for photographers and graphic designers, is a necessary evil, but it's nice to know that Refine Edge has received a major boost in algorithm performance, and the subsequent result is extremely clean masks of difficult selections that can be done in a few clicks.
What Photoshop has done is to essentially create a new 'space' specifically for masking. It's made just for your selection and the specific tools needed, so the unnecessary sort of just falls away.
Within that space you'll find a new view mode called Onion Skin which allows you to change how transparent your space is, and allows you to see your space and selection in grey-scale values – white being perfectly selected, and black suggesting not selected at all. Photoshop also now uses the GPU for all this so the renders are significantly faster.
Facial Recognition Liquify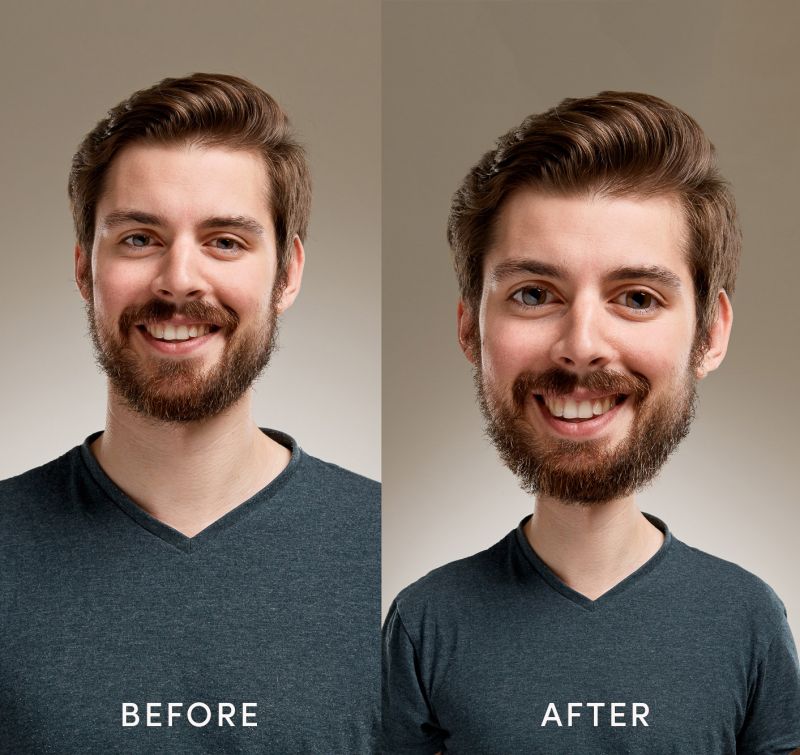 This one is rather incredible, if not worrisome. Anyone who has ever ventured into the Liquify space is aware that Liquify is a pixel bending tool that can be your best friend but can turn on you on a dime if you don't treat it with respect, and reign it in. Part of the difficulty was maintaining symmetry of adjustments particularly in people's faces, and this new feature aims to relieve that.
Now though, there is auto face recognition, and for multiple faces at that, right within Liquify. Not only does PS pick up faces, but primary features of the face including your eyes, nose, jaw, lips, and facial outline. As it does this it sets small white control points around those areas which you can either drag to change or use their corresponding sliders. It makes changing a face easier than ever, and in my experience, cuts down the number of strokes required to attain symmetry by about 5 times. You can shrink, expand, tilt, pull, squint, broaden and make thin about any facial feature including the jaw. Amazing. Scary, but amazing.
Image Export
This is particularly exciting for those heavy Photoshop users. To-date, exporting to JPEG has been less than seamless, and certainly annoying and slow. Now, at long last, there's an 'Export As' feature which lets you export with utter ease to a few different formats, and JPEG is one.
This new export option also comes with the benefit of achieving better quality from the same compression than a 'Save For Web' option or File 'Save As JPEG' – and it's faster. The new option also solves another export problem and that is it now allows you to embed the color profile. Nice.
The Rest
There's a myriad of other additions to each application, but it's too much to add here, and the above is the most pertinent to photographers. However, it certainly has become obvious that Adobe is also really pushing the use of their mobile apps, and hoping to have them break the barrier of entry into the Cloud system, and it's a bet that may pay off.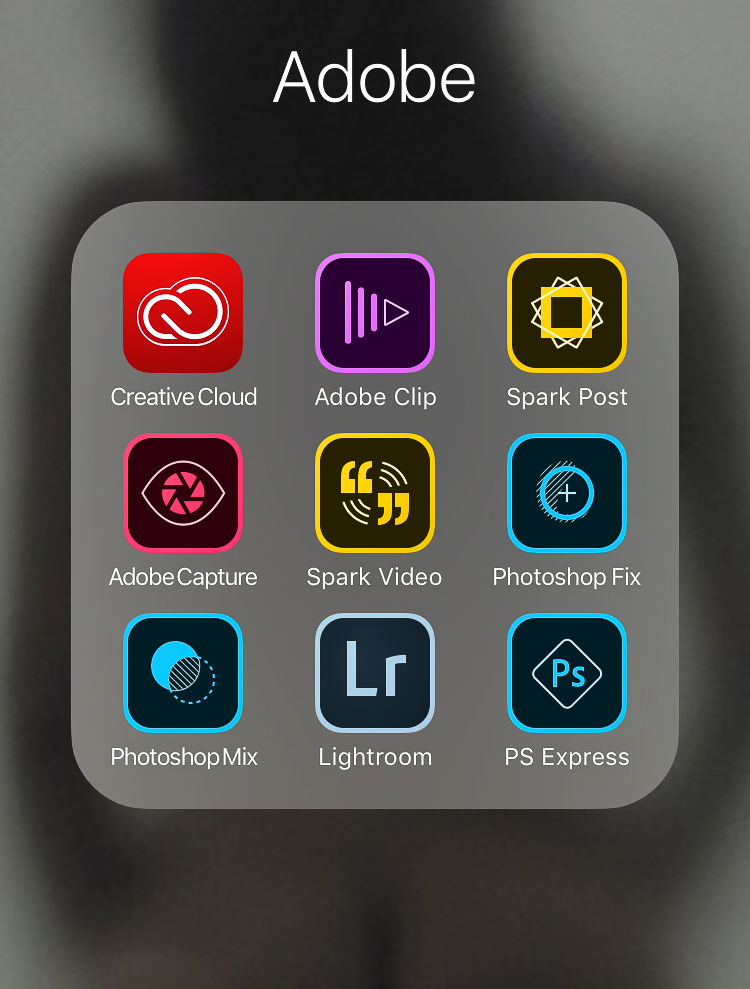 As mobile devices get more intense, so do the Adobe apps, and already Lightroom and Photoshop Fix are quite capable and even better as of today. Also, the Photography Plan comes with Spark Post and Spark Video for graphic creation on the move, and for creating easily shared web-based content. It's actually easy to use and the results are pretty (See below).  Nice ways to share a gallery or tell a short story. It's dead easy to use, albeit somewhat slow in terms of file upload.
Again, this merely scratches the surface of all that's changed, as the rest of the suite also has new interconnectivity and new features, but this is the most pertinent for photographers.
I've said it before, and again, that there's never been a better time to get the applications, and $9.99 for anyone who has more than a passing interest, would seem money well spent. Go to Adobe.com to find out more.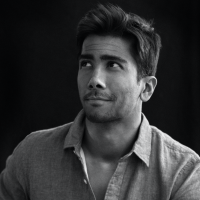 Kishore Sawh
A photographer and writer based in Miami, he can often be found at dog parks, and airports in London and Toronto. He is also a tremendous fan of flossing and the happiest guy around when the company's good.