There's an interesting spectrum of cameras on my desk right now. There's a Nikon D850, a Leica M10, and a Sony A7Riii. While I am spoilt for choice, there's not a Canon in sight, but even if there was and I was to take one to get a job done, it would be the A7Riii every day and twice on Sunday. I just can't think of what it lacks the others can provide for photo work.
I wouldn't have said that about version 2. In fact, I concluded upon reviewing that most people would be served just as well with the regular A7ii, but the Riii is different. It's the most adaptable, and particularly good for the Canon shooters out there who can, in many ways, get more from their Canon glass than they could out of a Canon camera. Which neatly brings me onto the video herein.
Sony has known since the dawn of the A7 line that it would not have a stable of glass to rival that of Canon for a long time – at least not in terms of options. While that's steadily changing and the Sony lenses are as good or better in some cases, many people still have some quality Canon glass which are really the only anchors that keep them loyal to a Canon body. Imagine, though, using that lovely (but slow) Canon 85mm 1.2 L II, or the 35mm 1.4 L, or the 70-200 2.8 L II, and having the benefits of the A7Riii's AF eye AF system – because you can, and Ross from TheBrotographer has made a good video demonstrating the capabilities.
Granted, you've had the ability to adapt Canon glass to great cameras like the A7Rii, but with the A9 and A7Riii the functionality is quite different. At the A9 launch earlier this year we were shocked at just how brilliant Eye-AF had become, and we rejoiced upon learning during the A7Riii launch recently that it had inherited that ability to a very high degree, and that has transposed into working well with Canon glass.
Ross does a few tests with a number of different Canon lenses attached to the A7Riii via a Metabones adapter, and while it was in a controlled lighting environment with the camera on a tripod the performance is both evident and surprising.
For anyone who shoots anything to do with people, Eye-AF is a God-send, and now knowing it can work with your Canon glass, I'd imagine the grip Canon has over some of its objective users has loosened unwillingly.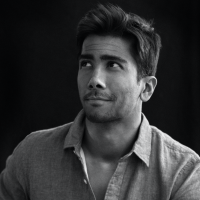 Kishore Sawh
A photographer and writer based in Miami, he can often be found at dog parks, and airports in London and Toronto. He is also a tremendous fan of flossing and the happiest guy around when the company's good.