When first stepping into the world of flash photography, it can be a daunting and overwhelming experience. Understanding what your budget is, how much power you need, which brand to choose… these are just a few of the most commonly asked questions we receive from first-time flash users. It's a large part of the reason we got into making photography & lighting tutorials – to help the everyday professional figure out what flash they need and how to use it.
We constantly get asked whether or not it's necessary to have the latest and greatest in lighting equipment or which flash is truly the best on the market. This led us to create some of the most comprehensive online lighting tutorials on the internet, meant to guide you through the tricky, and often, confusing, waters of flash photography. The answer to either of those questions isn't that simple – everyone has a different budget, different creative needs and there is no one solution to the age-old question of "which light is best for me?" Instead, we decided it would be best to give you our favorite contenders for a wide range of power.
This article was originally written in 2021 and updated in 2022.
What Flash is Right For You?
We wanted to help you make a more educated decision based on how much power you need, what brand of flash you already own, and what budget you are working with. We are all about offering options based on positive results and luckily we've gone through months and years of testing some of these lights to give you the best of the best photography lighting equipment for every budget. Here are a few questions you should ask yourself before you purchase your first camera flash:
How much power do I need?
What is my budget?
How often do I use flash?
Do I need a constant light?
Do I need more than one?
Once you've answered those questions, you should have a pretty clear indication of the purpose behind your purchase. It is so common to simply buy gear for the sake of it
The Best Camera Flashes
Most photographers start with one light, on-camera. Modern-day DSLRs and Mirrorless cameras come with a hot-shoe mount for this very reason and are also why our Lighting 101 course only discusses how to use your on-camera flash to create flattering and dynamic images. Once you've developed enough comfortability using an on-camera flash, then it's time to move on to a more complex set-up and dive into off-camera flash photography. These are our top contenders for off-camera flash equipment in the 50-75Ws range:
Canon 600EX-RT
The Canon 600EX-RT used to be $600. They're now around $500, most likely due to the fact that the Phottix Mitros Plus came in at $500, so Canon brought the price down $100 to compete.
This flash basically has everything that you'd want in a flash. Compared to the Mitros Plus, the two are nearly identical but the Canon 600EX-RT has two advantages over the Mitros Plus, and you'll have to decide whether those two advantages are worth the $100.
Firstly, since this is a Canon flash on a Canon device, you are going to get better operative features, like the autofocus assist and low light situations are better on the 600EX-RT. The Mitros Plus still has the autofocus assist, but it's a little bit sluggish in comparison. If you're shooting a lot of low-light, then it may be worthwhile to spend the extra money for the Canon 600EX-RT.
The other advantage of the 600EX-RT is that it's a little bit more refined in its menu system and controls. You'd expect that because it's a Canon and it's paired with a Canon system; you'd expect the two to operate together a little bit more nicely.
Other Favorites
These flashes are compatible with on-camera flash photography and off-camera flash photography which is why they make our list. When we look for flashes we focus on versatility, weight, performance, and quality over time.
Honorable Mentions
Phottix Mitros
The Phottix Mitros is my favorite off-camera flash. It is a full-feature off camera flash including a built-in radio system. At $400, it's actually less expensive than the Canon equivalent, the Canon 600EX-RT, and Nikon doesn't even have an equivalent. If you are shooting Canon or Nikon, the Phottix Mitros comes in both variants. We're hoping that they open up to additional brands in the future, like Sony and so forth.
Pros 
The Phottix Mitros has all the features – TTL, rear curtain sync, high speed sync, and a built-in radio system. It has grouping and channels; it has everything you could possibly need, and it has a couple different options. You can actually control all of the off camera flashes with another Phottix Mitros Plus that's mounted to your camera, or you can simply use the Phottix Odin, which can control all the groups if you don't want to have a flash on your camera.
The benefit to getting the Phottix Odin instead of another Mitros Plus is that it is a little less expensive than buying an additional strobe simply to control all the off-camera units. The Odin is also a bit easier to use as well.
It has a good recycle time and a good wireless range. It has external power input, a 3.5 millimeter sync port and case, and a metal hotshoe.
Cons
The only downside with the Phottix Mitros Plus worth mentioning is that the overall menu system [the user interface] could be improved. It's a little bit clunky moving around and adjusts powers very quickly. For most of you, you may not run into that issue or just see it as a slight nuisance. But for photographers that shoot events, they will find themselves constantly turning on and off different groups and making adjustments very quickly. The adjustments are fairly simple to make, but I wish there was a way in the interface that you could click one button to get to each different option to make one-button adjustments to turn on and off, like you would the grouping on a PocketWizard.
Still, it is by far my favorite flash overall.
2. Lumopro LP 180
The Lumopro LP 180 is a full feature camera flash, which comes in at $200, but you need either the PocketWizard Plus III or some other radio trigger to fire this. A PocketWizard X is $100, and the Plus III is $149. That brings the total cost per off-camera flash to roughly around $300 to $350. Granted, there are less expensive radio triggers out there, but I don't necessarily like using them professionally because they do have consistency issues in firing and triggering and so forth. The PocketWizard series works fantastically well with the Lumopro.
Pros 
For a manual flash, the Lumopro LP 180 has very solid build quality to it. It also has a very simple interface on the back side: There are basic options to go up, or right or left, or we can put it into slave mode if we want to use infrared and a test button. It's very, very simple to use straight out of the box.
The Lumopro LP 180 has a 1/4 20 port on the side to mount 1/4 20 screws directly, which makes it very easy to mount on a lightstand, and it has a fantastic wireless range when you're using the PocketWizard with these strobes. With other flash units we've tested, such as the PW and Canon's 580EXII's, we've run into wireless issues specifically with interference, but not with the Lumopro. It's been tested, has a great range, and produced very consistent results with good recycle times.
It also has a metal hot shoe, and an external power input, so if you wanted to power the device externally, you could.
Cons
This is a manual flash, meaning that we don't have TTL. TTL's not a big deal for me since I personally never use TTL, but it doesn't have rear curtain sync, first curtain sync options, or high-speed sync. Because we don't have those additional features, you will have to adjust your power settings directly from each off-camera flash. So, if you're using the Lumopro in conjunction with the PocketWizard, and you need to power the flash up or down, then you need to either have a lighting assistant or walk yourself over to the flash to change it manually. However, with the Phottix Mitros, everything is controlled directly from your camera. You can control zoom and power settings directly from the Odin or directly from your other Mitros Plus.
The other con with the Lumopro LP 180 is that it's more expensive than other budget flashes – Granted, the build quality is better, so you're getting a value for that. Still, at $200, it's not necessarily cheap. Also, it requires third party radio systems which puts its total OCF cost at $300 to $350. If you're going to be buying three or four of these, you'll still save a few hundred dollars.
Conclusion
If you want to learn more about lighting, be sure to check out our Lighting 101 and Lighting 201 courses. Both are accessible as a Premium Member. For more information on why we love these flashes and how we use them for wedding and portrait photography, stream our full library of lighting courses in SLR Lounge Premium!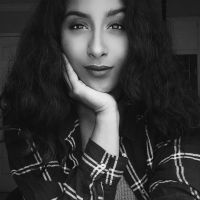 Shivani Reddy
Shivani wants to live in a world where laughter is the cure to pretty much everything. Since she can't claim "Serial Bingewatcher" as an occupation, she'll settle for wedding/portrait photographer at Lin and Jirsa & marketing coordinator here at SLR Lounge. For those rare moments when you won't find a camera in her hand, she will be dancing, eating a donut, or most likely watching Seinfeld. Follow her on Instagram:
@shivalry_inc