Perhaps one of the things I'm most known for is creating a step-by-step tutorial on how my friend and I were able to convert an old garage into a studio space successfully, and breaking down the process in an in-depth article. Having a studio in your backyard has a lot of benefits, but requires some pretty clever thinking to save space and maximize the use of what you have available.
Over the last two years, my tiny little workstation has changed considerably, and my neurotic need for organization in my professional life (my personal life is a whole other story) has encouraged me to come up with some pretty clever ways of making use of the space I have available.
Knowing so many photographers who opt for the money saving option of shooting in their living rooms over renting expensive studios at $50+/hr, I figured it was worth sharing some of my tips and tricks with the readers here. So without further a do, here are four tips to keep your 'studio' efficient, and organized.
Clothes Rack Boom Arm
My studio isn't massive, so I have to come up with creative ways to save space where I can. At only around 250sq ft, the footprint of something like a clothing rack can take up a lot of valuable real estate, so I started brainstorming ideas that I can provide a clothing rack when shooting fashion or e-commerce work, but also have it tucked away when not in use.
The solution came when I acquired a bunch of odd pieces of grip gear when a studio down the street shut down. Among those pieces was a cheap boom arm that attaches to a light stand. With its metal construction and payload of over 20lbs it offers itself as a nice boom arm when on location, and a pretty flexible clothing rack in my studio when not in use.
It's not glamorous, but it's also not gaudy and offers a perfect solution for someone who is usually shooting beauty and portrait work where the wardrobe isn't as much of a priority, but occasionally needs a rack for clients.
Shoe Rack for Seamless
As someone who shoots a lot of portrait sessions in my studio, a lot of the secrets lie in the subtlety, and that creates a need to change up looks, so I've acquired a lot of rolls of seamless paper, which take up a lot of space and becomes unorganized quickly. What started as an organized system for 2-3 roll, has turned into a small pile of rolls of paper leaning up against a wall.
The rule of thumb is you want to keep your seamless paper sitting upright, to prevent warping and color inconsistencies over time. And I got an incredible tip from photographer Chris Noakes to keep the seamless vertical, and organized. The answer comes in a small shoe rack. Using the metal frame of a shoe rack, seamless rolls seem to fit perfectly into the system, allowing you a space-saving option that can be had for around $20 or less.
Customizable Walls on the Cheap
Taking advantage of your now neatly organized seamless paper, there is another tip regarding how to make some incredibly useful black flags and colored false-walls for your studio that will be both durable and have plenty of uses for plenty of shoots to come. Special thanks to Felix Kunze and Wheaton Mahoney for coming up with this brilliant tip.
If you've ever built or used V-flats, you know the frustration that can come with them. They're cumbersome, they aren't very durable, and aren't exactly cheap either. A great alternative to them is building your own boards, by using Insulating Sheathing found at your local hardware store for cheap. Found at Home Depot for only 12 dollars for a 4'x8′ board, these foam boards are lightweight and more durable than most V-Flats, and with a few minutes of handy work, you can create an unlimited number of options using these boards.
With a little bit of gaff tape running along the edge and some seamless paper, you're able to convert these otherwise ugly foam boards into really useful false walls to be used as flags, backgrounds, or anything else you may need.
Tether Table Aero Posing Table
Posing tables are outrageously expensive. Cheap ones still cost over 100 dollars (and judging by Amazon reviews, will fall apart in no time), and decent ones will go for around $300. It seems like a pretty high price for essentially a carpeted piece of wood mounted to a light stand, so building one immediately became an option until I discovered a neat little multipurpose hack.
Tethering quite often, some time ago I got my hands on the TetherTools Aero Table to create a small tethering station in my studio and on location. But aside from being an excellent tether table solution, it also works as a pretty fantastic posing table, and its ability to mount to both tripods and light stands means it's super portable, with plenty of usabilities.
At $175 dollars, it's not exactly cheap, but it does have a lot of practical uses. And pairing it with a speedlight umbrella mount, you're able to get a full range of angles from the table, something that even the best posing tables on the market can't offer. And it's limitations doesn't stop there, I've also used it as a makeshift table for makeup and hair stylists when space is limited.
Hopefully, these tips have helped you build a useful shooting space, without having it be overrun with gear that is rarely used. As I continuously redevelop the small shooting space I have, I'm finding discovering more creative ways to maximize the space while keeping the footprint low. As always, if you have any tips that you'd like to share, feel free to post them in the comments below.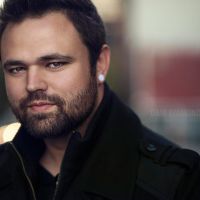 Zach Sutton
Zach Sutton is a Portrait and Beauty Photographer based out of Los Angeles, CA. In addition to being a full-time shooter, Zach also dedicates a lot of his time teaching, through articles, lectures, and workshops all over the world. You can find more about Zach's work and classes on his website at https://zsuttonphoto.com Instagram - https://instagram.com/zsuttonphoto/