A little known secret: every photographer's favorite activity, favorite way to spend time, favorite way to spend financial resources….is on data storage. It's sexy, it's geeky, it's something you want to bring up at cocktail hours to ensnare that beautiful waitress to show off that you have a larger than average…brain.
If you believe this to be true, you're likely the type who believes a stripper's compliments to also be true. Take it from a guy who knows a few strippers by the names their mothers gave them – they're not. 

Every working photographer I know lists this as one of the absolute banes of a photographer's existence, and you and I would likely echo the same. And of course, it is, because being a photographer means you are a creative, an artist. You wear your camera bag and strap across your chest almost like a restraint, as if symbolic of creative genius barely contained – or something. It is our creativity that is our currency, and that's what we want to spend the time, energy, and money on.
Be that as it may, we also know we spend the vast majority of our time behind our computers instead of our cameras. Part and parcel to that is data storage, and it's problematic not only due to the time it requires to do, but the systems it takes to have in place to be done effectively, and the costs involved. These days, you can do local or cloud based, but in either side, there are vast options, and where those files are located can make a big difference in accessibility, and safety of your imagery. So what do you do?
Choosing Local Storage Doesn't Need To Lead To Expensive Systems
Cloud based is nice in theory because you don't take responsibility for the hard copies, can be accessed from anywhere, and so on. But they can be costly, the payments won't stop, and you're limited to your internet's data upload and download speeds. Actually, many internet providers now are capping your internet usage and if you want to store all the images you have, doing that the first time could take you over the limit. Comcast has some 300GB cap in many areas now, and also consider that if you have 300GB to store (not much), to upload that at Comcast's average of arrow 15Mbps could take you tens of hours to upload.
As your data needs grow (and they will), the costs will also, and local storage is cheaper, faster, and more accessible. For the purposes involved in this review, we'll assume you want to go locally for your primary storage, and as such, maybe you've thought about going RAID or something like that. Those systems for smaller businesses or those starting out have costs involved that can be jagged pills to swallow, and thus hard to justify. That's where the docking bays come in, like the Inatek USB3.0 Dual SATA HDD Docking Station comes in.
Using A Docking Station For Photography
In short, these docking stations allow you to purchase 'inexpensive' drives that are typically found internally in your desktops and laptops, and use them as external drives. You connect the docking station to the computer, drop in the drives; they show up as external drives in your OS, and you can use them just the same.
Having the dual docking station means you have two slots, and this is brilliant for photographers either on a budget, or just looking to maximize resources. At any given time, I have a larger 3.5" HDD 1TB drive in one slot and a smaller 250GB SSD in the other. The 1TB drive directly mirrors my entire image library on my computer, including my treasured .LRCAT files. On the SSD, I will keep a copy of the most current work only. Most people are still using typical spinning hard drives in their desktops, and I am no different for the time being.
That speed, however, is very costly and irritating, and keeping my current work on the SSD and telling Lightroom to access those files has saved me eons of time. From my usage, Lightroom performs all together much faster when files are pulled from an SSD; They load faster, processing is quicker, you can scan faster, and that all makes the whole experience so much better, especially in an application that's known to be a resource hog.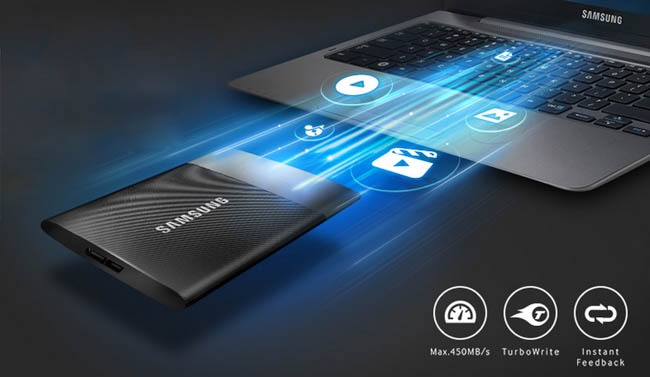 Having the drives set up this way not only helps operating and processing speeds heighten, but immediately grants a decent level of redundancy. In that very vein, is the other way in which photographers can use a docking station. I typically archive my images on an HDD, make an exact copy of it on another HDD, then store them away in some protective ProStorage hard drive foam that's shock and static resistant. Having these redundancy measures is a little more costly, but I can't put a price on peace of mind.
So I will get an inexpensive HDD like a Western Digital 1TB drive and put a fiscal quarter or 3 months worth of images on it. It could be more or less, depending on how you systemize your archiving and shooting of course, and then get another one of the same drives, and make an exact copy. Sometimes the drives are larger too, and this is another area where these docking stations really come in handy. I use the Inatek Dual docking station and it has cloning technology that allows you to clone a drive entirely without computer support. It's literally as easy as pressing a single button.
This is a lot of functionality coming from a device that costs around $35, and you can get that, two 1TB drives, and a 250GB SSD like the Samsung 850 EVOs like I use, for about $200.
The Docking Station & Drives I Recommend For Those Starting Out:
Inatek USB3.0 Dual SATA (SATA I/ II/ III) HDD Docking Station
Model: FD2002
Output Interface: USB3.0/2.0
HDD Compatible: 2 x 2.5"/2.5" SATA HDD/SSD
*Box notes it takes up to 4TB drives, when in fact it's 6TB x2.
Support OS: Windows XP/Vista/7/8(32/64-bit), Mac OS, Linux
Support offline clone, no drivers needed, and easy installation
Support 2x 6TB hard drive; Supports 2.5″ & 3.5″ SATA (SATA I/ II/ III) HDD and SSD
Equipped with USB3.0; Support SATA III (6 Gbps) and UASP for optimal performance; Backward compatible with USB 2.0 /1.1
*Have run diagnostics and Crystal Disk Mark and clocked 164MB/s using USB3 on inexpensive 5400 rpm 3.5" drives
The actual dock itself is light plastic, but so are almost all of these types. It comes with a modicum of dust protection in form of spring loaded flaps to cover the drive bays. The only issue I've found really is that the spring mechanisms are flimsy, and when using smaller drives like the thin SSD, there is no real structural feature that offers lateral support for the drive. This just means I would suggest being a little more gentle when either loading or unloading these types of drives. The 3.5" drives sit in there like they were made from its mold.
Samsung 250GB 850 Evo 2.5″ SATA III SSD
250GB Storage Capacity
SATA III 6 Gb/s Interface
2.5″ Form Factor
Up to 540 MB/s Sequential Read Speed
Up to 520 MB/s Sequential Write Speed
256-Bit AES Encryption
TRIM Support
3D V-NAND Technology
TurboWrite Technology
I've dropped these, chucked them in bags with no case, and generally treated them like a dog treats a chew toy and have never had an issue. Are there 'better' SSDs? Sure, but likely if you've read this far, this will be more than sufficient.
1TB Storage Capacity
3.5″ Form Factor
6 Gb/s Buffer to Host Data Transfer Rate
150 MB/s Sustained Data Transfer Rate (actually clocked them slightly faster)
These are the drives I use to archive. They are cheap, but they work fine for these purposes. Generally, as with most of the types, if you're archiving them, it's good to take them out every few months and boot them up to keep everything working well and help prevent them from freezing up (so I've been told), though haven't run into the issue before.
I hope this helps some of you who may be looking for an inexpensive but still effective way at keeping the produce of all your toil and tears safe.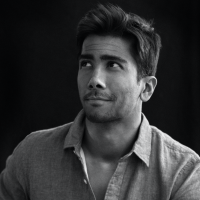 Kishore Sawh
A photographer and writer based in Miami, he can often be found at dog parks, and airports in London and Toronto. He is also a tremendous fan of flossing and the happiest guy around when the company's good.