We love chatting with other wedding photographers about their gear, and while we wouldn't describe ourselves as necessarily gear crazy, we do love to share our experiences with our friends and colleagues. For example, we're always raving about our Nikon D750s; however, we rarely talk about our Polaroid Sun 660 even though it's never far from our side, and that got us thinking: while it's pretty easy to find out about wedding photographers' preferred cameras, we rarely get a glimpse into their secondary gear.
What do some of SLR Lounge's "Best Wedding Photographers for 2016 (U.S. & Canada and International)" rock for second cameras? Are you looking to add a new camera to your kit? Read on.
Ken Pak Photography
Ken Pak (Ken Pak Photography) has one heck of a résumé. From multiple Fearless Awards to a slew of ISPWP and WPPI awards, Ken can throw down with the best wedding photographers in the world, and when it comes to a second camera, he's definitely calling upon his DJI Phantom 4 Quadcopter.
According to Ken, the Phantom 4's aerial versatility for photo & video offers him, "totally different perspectives and angles, especially during destination traveling." He finds it, ". . . very light and easy to fly and control, yet loaded with many highly advanced drone features like 4K video." This particular model comes in at just around $1,200, and when you think about it, as Ken stated to us via email, it's "very inexpensive compared to the mirrorless cameras, which can't fly."
Green Tea Photography
Ann and Matt of Green Tea Photography are internationally recognized and award-winning wedding photographers based out of Ottawa, Canada. They have earned a combined 13 Fearless Awards and have been ranked #1 in Canada by the PWPC. Their go-to secondary camera body? It's easily their 1982 Nikon FM2, which Matt's brother bought for him in Japan as a 30th birthday gift.
Beyond the obvious sentimental value (Matt was born in 1982), their FM2 has helped Ann and Matt refine their skills:
With the cost of rolls of film and development, it has taught us to wait for the defining moment to make our exposures count and to slow down our photography, which has had the effect of leaving us feel more present and connected to the environment and moments around us.
That's good stuff right there, and that thinking (and practice) definitely informs their fantastic wedding photography.
And that said, when we pressed them for a favorite image shot with their FM2, which they describe as 'sexy as fudge' they went straight for the heart. They sent over an image of their son, an image which continually reminds them not just about light and composition but also about the importance of feeling "a very deep love and connection for the moment captured."
Want to grab an FM2? You'll need to scour the Internet. Or you can grab a Nikon FM10 from B & H for around $500: link.
Sean LeBlanc Photography
Sean LeBlanc's second is Nikon's D750. Sean (Sean LeBlanc Photography) is a two-time Fearless Award winner and a top-ranked Canadian wedding photographer (PWPC, Winter 2016), and he  is never without his D750 because
It provides high ISO capability, incredible dynamic range, and laser-like auto focus, all in a compact body.
That's a solid endorsement! Sean primarily uses his D750 for creative wedding portrait work in low light environments, but it's also a great choice for him  because it "provides incredible auto focus, even in very low light through tricky reflective surfaces" and is easy for him to pack away in his gear bag. Here's one of Sean's favorite D750 images lately, and if you aren't following Sean on Instagram, you're definitely missing out: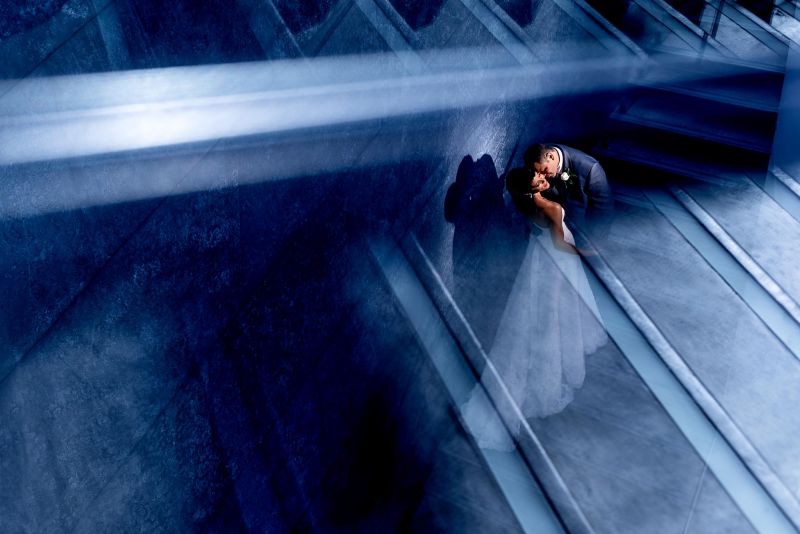 Jason Tey Photography
Jason Tey (Jason Tey Photography, Perth, Australia) is the #1 ranked WEDAWARD photographer in the world. For years Jason rocked a Nikon D3/Nikon D700 combo until increasing wrist pain sent him to the D750. He and his second shooter now carry two Nikon D750s each, so we gave him some slack when he told us his favorite second camera was also his first, third, and fourth camera as well. Ha! According to Jason, "they've been putting food on my table and a roof over our heads for years!" And we just couldn't argue with that!
Jason also shared with us that his cameras have taken a serious beating. He's dropped them in a bowl of soup, knocked them off tables, and has had them out in the rain on more than one occasion. Here's Jason actually changing a lens on his D750 in the midst of rain:
Here's the end result:
And here's another one of Jason's favorite D750 shots lately for good measure:

Moore Photography
Curtis Moore owns Moore Photography and also has the PWPC locked down lately, having been named one of its top wedding photographers of 2015 and winning both the Spring and Summer 2016 Photography Contest. Curtis recently left Canon for Nikon, claiming the Nikon D750 as his personal second camera.
When he was shooting Canon, it was the Fujifilm X100S, but these days Moore says he'll "choose my D750 with my Sigma 35mm ART any day." His favorite feature is "the last feature I thought I would care for . . . the back flip screen." Curtis actually refers to its tilting, 3.2-inch, 1.2 million-dot LCD screen as  "the cat's pajamas" because it allows him to hold the camera at his hip while looking for a shot, get up high or get down low without ladders or getting dirty, and, in turn,  find more interesting compositions.
Conclusion
Do you have a favorite second camera body? Maybe it's a drone? Or maybe it's a mirrorless or medium format camera? We'd love to hear from you! Comment below with an image or two. And, as always, feel free to continue the conversation over at Facebook on our every-growing SLR Lounge Photography Community page.
Cover image by Sean LeBlanc Photography and images by Ken Pak Photography, Green Tea Photography, Sean LeBlanc Photography, Jason Tey Photography, and Moore Photography, respectively, are copyrighted and have been used with permission for SLR Lounge. Do not copy, modify, or re-post this article or its images without express permission from SLR Lounge and the respective photographers.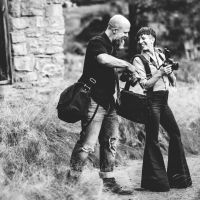 Amii & Andy Kauth
Amii & Andy are a wife and husband team of rad portrait and wedding photographers (Sunshine & Reign Photography) who absolutely love life and are generally just stoked! Yeah! When they aren't photographing or writing and teaching about photography, you'll find them off on a seriously legit adventure with their little ones, lifting weights in their garage, training jiu-jitsu, refining their archery skills, or surfing every chance they get. And on the rare chance they escape off on a "date night"? Yep! They'll find a wedding to crash (true fact). Website:
Sunshine & Reign Photography
Instagram:
@sunshineandreign