There are few tools a photographer can use that are as versatile and broadly useful as V-Flats. They can be flags, backgrounds, bounce surfaces and more. Few photography-equipment-related products, other than a DIY emergency reflector, serve as useful a purpose in the lower end of their price range. You can buy premade V-flats that are great, but they can also cost $600-800 for a pair, depending on material and size. Even on the DIY side, you can spend hundreds of dollars if you use materials like Gatorfoam. Even then, you still run into the one major problem with V-flats: their lack of portability.
The primary drawback aside from price for V-Flats is that coming in typically around 8 feet tall or higher, they are cumbersome to move around with (requiring a large vehicle), and often problematic to even have upright in a home with lower ceilings. A company called V-Flat World has sought to provide a solution to the two drawbacks by creating 'affordable' folding V-Flats.
The folding V-Flats from V-Flat world cost $195 each, have a black side and a white side, and fully extended are 40″ x 6'7″. So, 40in X 80in X 1/2in (Each Board); Folded size 40" x 40" X 2", and the weight is 10lb.
This is considerably smaller than most studio V-Flats which are usually 4′ x 4′, but also considerably more flexible for transport, storage, and in locations it can be used in. The company explains their dimension decisions as follows:
Our foldable V-Flats when opened are 40in by 6'7 feet tall on each side (board). Our height measurements were made to avoid shipping carriers oversized fees which are extremely costly, and to be able to fit in your home studio with lower ceilings.

Based on our own experience and research the standard 4′ by 8′ flats were not made for photography purposes but rather arts and crafts uses. Photographers have adapted to using a DIY foam board standard because the local hardware stores would only sell in that size. Our size is smaller yet more then big enough for any studio lighting use, and lighter keep in mind. And getting them into your car will be easy.
That 4′ x 8′ flats aren't really made for photography purposes is highly debatable, and sounds a bit like marketing speak, but that doesn't deter from the obvious utility these seem to have, and for such a price. Of course there's another price to be paid for the convenience though, which is that there are more seems and hinges to photoshop out. Again, not necessarily a deal breaker.
It's hard to judge the quality without having a hands-on, so we will reserve judgment until we can do so. But the appeal is certainly there and high. Hopefully we'll get some in soon so review.
You can check them out here.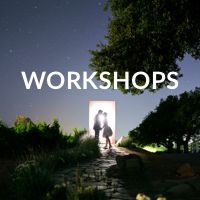 ACCESS TO INDUSTRY-LEADING EDUCATION
Let us guide you in your photography journey with the best photography education and resources. Browse our complete, comprehensive solutions  and take the next step in your photography.
BROWSE WORKSHOPS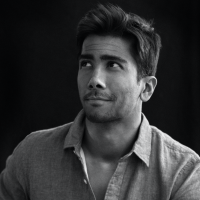 Kishore Sawh
A photographer and writer based in Miami, he can often be found at dog parks, and airports in London and Toronto. He is also a tremendous fan of flossing and the happiest guy around when the company's good.