Welcome to Time Out with Tanya, where I've put my fast paced graphic design career on hold in favor of adventures in motherhood. I'm capturing every moment on camera, and you can come along if you'd like. Sign up for my weekly email here so you'll never miss a Time Out.
Tips for photographing kids with special needs have been on my mind and this article a work in progress since I visited with the ladies at the Special Kids Photography of America (SKPA) booth at WPPI this past March. I have a kid with a "special need" myself, so this sort of thing is always on my radar. Plus, during my time as a portrait artist, I've heard countless stories from parents who had less than stellar experiences with photographers when their child had a special need.
My research for this article included interviewing parents of kids with special needs and a few photographers with expertise in this area. If you don't think this article applies to you, consider this. About 1 in 6 children in the United States had a developmental disability in 2006-2008, ranging from mild disabilities such as speech and language impairments to serious developmental disabilities, such as intellectual disabilities, cerebral palsy, and autism. About 1 in 68 children has been identified with autism spectrum disorder (ASD) according to the Centers for Disease Control and Protection.
Whether you're a wedding, portrait, commercial or casual photographer, you'll likely encounter a few people with special needs throughout your career. I think it's worth it to educate yourself on how you might better serve these people. I want you to hear some of the frustrations of the parents I interviewed. Names have been changed for anonymity.
Frustrated Parents of Kids with Special Needs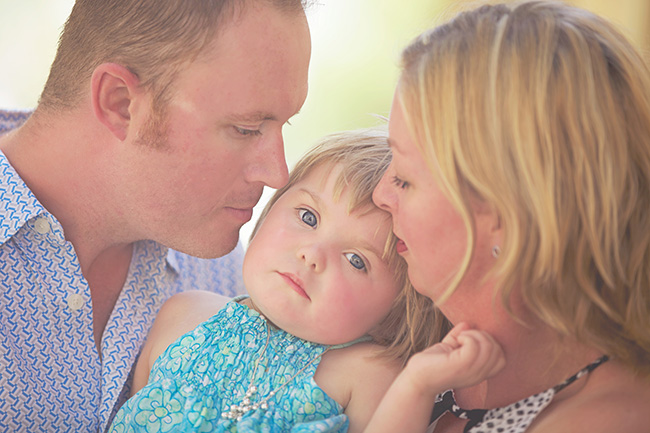 Seth, Age 7, Autism Spectrum Disorder (ASD)
Tanya: What are some difficulties you have had having your son's photo taken, or reasons you avoid it all together?
Seth's Mom: "Ohmigoodness! The main complaint I have is TIME. It takes a very long time to get a good photo out of Seth, and often we won't get any good shots until the last two or three minutes. Photographers' time is important, too, and I absolutely understand that. But when photographing a child with special needs, accept that it may take more time than you've planned for and you may need to adjust your calendar appropriately. And a smiling, patient photographer never goes unnoticed by the parents of a kid on the spectrum."
Tanya: Was there a photographer you used in the past who did a good job and what did they do to make the experience great?
Seth's Mom: "The best photo session we ever had was with this girl who followed us all over downtown for like 4 hours. It was only supposed to be one hour, but we couldn't get Seth to stop crying. So we went to the park and started playing, and she earned every cent of her fee. She was climbing things and running around and yelling and cheering, and she had to have been exhausted. But she got some awesome shots I still have hanging up. And it's because she threw her time clock out and just gave up on sticking to her time table."
Tanya: That's awesome. Is there anything else you think would help Seth through a photo session?
Seth's Mom: "Yes. Rewards. Bribes. Candy. Just promise candy or fruit snacks or whatever for every picture he smiles nicely in. ASD kids always work for bribes."
Diego, Age 12, Shortened Limb
Tanya: What frustrations have you had when having your son's photo taken?
Diego's Mom: "How about when a photographer tries to hide the physical disability because it'll make a better pic??? My son is perfect just the way he is."

Wyatt, Age 10, Achondroplasia Dwarfism
Tanya: Does dwarfism cause any difficulty for Wyatt during family pictures?
Wyatt's Mom: "Wyatt loves to have his picture taken, and he's a total ham. For the most part, he's confident and ok with the way he is, but sometimes photographers struggle to know how to pose our family because of the height difference. Also, he can be a little sensitive about the fact that his younger brother is taller than him."
Tanya: Is there anything else you would want photographers to be aware of when photographing people of short stature?
Wyatt's Mom: "Those who don't know Wyatt's age can sometimes treat him like a kindergartner. He hates that! Pay attention to cues about the child's age, not based on height, or just ask! Although Wyatt doesn't have issues getting around, some people with dwarfism have difficulty walking or climbing, so keep that in mind if you're photographing at the park or something. Also, the term "midget" is highly offensive to those in the dwarfism community. We prefer to call each other by name. 'A person with dwarfism' or 'little person' are ok descriptive terms."

Corey, Age 7, Autism Spectrum Disorder (ASD)
Tanya: What tips could you offer photographers who are faced with photographing a family with a child who probably won't look at the camera or obey any commands?
Corey's Mom: "So my #1 tip: JUST KEEP TAKING PICTURES!
"I can not stand it when a photographer says "Corey! Corey! Look over here! Smile!" over and over and over. He isn't going to listen and all you are doing is stressing me out because I know he isn't going to listen so I stop worrying about myself looking good and instead either try to explain (again!) that he isn't going to look over and smile just because you tell him to or get a stressed out/annoyed look on my face. And it just ruins the entire experience. I don't need to be reminded every freaking time you take his picture that he is different and that I am not going to get the perfect family portrait.
"It is OK if I get a shot where he isn't looking or not smiling. That is who he is. So don't stress on creating that fake moment where the entire family is sitting and looking perfect. That isn't my family. Action shots are amazing. Just having the family play together gets the moments where we are all smiling.
"Being posed is ok as well BUT HURRY UP!!! Decide exactly where you want everyone before you start making us get into position and then know that you are only going to get us sitting there for 2 seconds so take as many as you can in those moments.
Tanya: Have you had any especially good experiences with a particular photographer? What did they do to make it work?
Corey's Mom: "One thing the photographer at Corey's school does that helps get them looking into the camera, and smile is she brings a ball or some sort of toy that can interact with the child…not just a stuffed animal that you can say "Look at this!" With the ball, she will play catch with the kids and make it a fun game and then right before she is going to throw it she takes the picture. Or she has used a Jack in the Box before as well.
"Since all these kids are different, though, the most important thing is to just talk to the parents. Do not ask "What is the best way to get him to sit still for the picture?" instead ask "What kind of picture are you hoping to get?" and then work with them since they will know all the best ways of working with their child."
Can you feel the frustration these parents and families are feeling? I think we, as photographers, can do better! Stay tuned for part 2 of this article where I share tips and strategies from photographers who have experience in this area, including Ana Brandt, Jamie Coonts, a member of the board at specialkidsphotography.com and Catherine Lacey Dodd, an active member of our community here at SLR Lounge.
CREDITS: Photographs are copyrighted and have been used with permission for SLR Lounge. Do not copy, modify or re-post this article or images without express permission from SLR Lounge and the artist.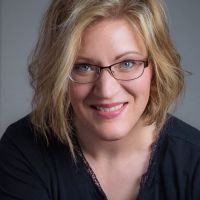 Tanya Goodall Smith
Tanya is the owner of WorkStory Branding Photography in Spokane, WA. Businesses hire her to create story-telling content that sells their high end products and services. She also teachings photographers her unique business model for making serious money as a corporate and personal branding photographer. Find her at
workstoryphotography.com
and
workstoryeducation.com