Intel has just released/announced what they are calling, 'the fastest, most versatile connection to any dock, display, or peripheral device" – including billions of USB devices. It's the Thunderbolt 3 that includes a USB-C connector support. Those of you running multiple monitors, especially 4k monitors will understand the joy of this and those who have always wanted desktop power in a mobile computer will also appreciate it.
The whole idea behind Thunderbolt was to offer as much bandwidth and speed possible through a single cable that would also supply the requisite power. While many seem to be unaware, it was, in fact, a creation of the USB IF that covers companies like Apple, Samsung, Intel, and Microsoft under its umbrella. So, while its adoption, many say, has only been with Apple, it's fair to say that may change or is changing.
If you're a business professional, content creator, gamer, or just want to simplify your 4K workspace, your world is about to get faster and simpler.
The USB-C connector is one of the most notable features in Apple's new MacBook, mostly because it's the singular port on the computer, and Google released their Chromebook Pixel featuring the same. It's the smaller reversible sibling to the USB we have come to know, but it too can supply more power than before and allows other I/O in addition to USB to run on it.
Now the Thunderbolt 3 is going to bring this all in one cable even more power to the tune of 40Gbps. We're talking about four times the data and twice the video bandwidth of the standard cables while still supplying power. It's a one-stop solution.
Feature List
 Thunderbolt™, USB, DisplayPort, and power on USB-C
USB-C connector and cables (small, reversible)
40 Gbps Thunderbolt™ 3 – double the speed of Thunderbolt 2
Bi-directional, dual-protocol (PCI Express and DisplayPort)
4 lanes of PCI Express Gen 3
8 lanes of DisplayPort 1.2 (HBR2 and MST)
Supports two 4K displays (4096 x 2160 30bpp @ 60 Hz)
USB 3.1 (10 Gbps) – compatible with existing USB devices and cables
DisplayPort 1.2 – compatible with existing DisplayPort displays, devices, and cables
Connect DVI, HDMI, and VGA displays via adapters
Power (based on USB power delivery)
Up to 100W system charging
15W to bus-powered devices
Thunderbolt™ Networking
10Gb Ethernet connection between computers
Daisy chaining (up to six devices)
Lowest latency for PCI Express audio recording
I would say for those in a professional environment and those looking for ways to save hours of time and streamline a studio workflow with less clutter, or daisy chaining numerous monitors, this is going to be a big deal, and will likely start to turn up in professional studios all around.
For more info, see here.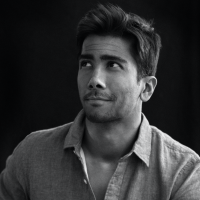 Kishore Sawh
A photographer and writer based in Miami, he can often be found at dog parks, and airports in London and Toronto. He is also a tremendous fan of flossing and the happiest guy around when the company's good.