Olympus' newest camera gets its debut in North America two months after the rest of the world, and it's coming into our hands. It will be available body-only and 14-42mm kit lens (28-84mm equiv.), for $599 and $699 respectively.
The E-PL9 is a compact interchangeable lens micro four thirds camera that takes position as the company's entry-level offering and replaces the outgoing E-PL8, with which it shares a lot. It also shares the same 'essence' as Olympus Pen cameras of yore with a focus on simplicity.
The two primary changes are that the new E-PL9 has a built-in pop-ip flash and will shoot 4K, likely due to the new processor, but there are other changes too, including the overall aesthetics. The E-PL9 looks like a luxury item, perhaps more so than its more expensive brethren. It would certainly be at home at any social occasion.
While the changes from the E-PL8 from the E-PL7 were obvious and significant, in this transition Olympus has focused on refinement, and practical functionality in handling: the dials are larger and the grip is a significant improvement. However, this has come at a cost, as there is no accessory port for the VF-4 viewfinder. However, this is not going to be missed by most.
The rest of the feature set focus point would be the inclusion of Wi-Fi and Bluetooth for easy file transfer, tilting touch LCD, in-body image stabilization, and a fast 8.5 second burst shooting mode. This set and price-point put it squarely in the competition realm of the Sony A6000, and that's stiff competition, but there are reasons to get each over the other, and we suspect that even as they may be in the same tier the people looking to buy each are placing different value on each.
Overall this looks like a compelling day-to-day and travel camera and we're excited to get it in.
You can get it here.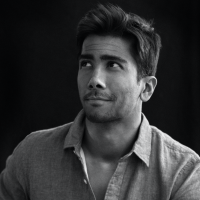 Kishore Sawh
A photographer and writer based in Miami, he can often be found at dog parks, and airports in London and Toronto. He is also a tremendous fan of flossing and the happiest guy around when the company's good.