Nikon D300, 24mm f/2.8 AIS (manual focus) – ISO 1600
"SOOC" (zero LR / PS) image made using in-camera B&W
There haven't been many Nikon D4 rumors, until now!(NikonRumors.com)Personally I've just always assumed it would be14-18 megapixels, 8-11 FPS, and cleaner ISO 6400 / 12800.Oh and 1080p video, of course.It's all a no-brainer, to guess the natural progression of the series…Especially considering that Canon just jumped on the "full-frame high-speed camera" bandwagon with the 1DX, seemingly forsaking their previous 1.3x and FF flagship duo…
However, now for the first time we're receiving some substantial "leaks" or rumors about the D4's specs.Firstly, is the date-Confirmed to be as early as January of next year, and no later than March of next year. Most likely, it will be announced just before one of the major upcoming trade shows, CES and PMA.(No, WPPI is NOT a major show lol.)
And yep, it's 16 megapixels,11 FPS, and ISO expandable to almost a quarter-million.Of course that's with those semi-useless "HI-1" settings, but the D4 still goes to 102,400 natively, which is a whopping, um, FIVE stops beyond good 'ol ISO 1600.I don't usually say this, but OMG.All I really need is a clean 6400 or 12800, and I'll be happy.Even if you write off the last native stop as un-usable, you're still at ISO 25,600.Nice!Anybody getting married in a cave at midnight, by the light of two candles?No problem!;-)
And of course, the usual HD video specs, 1080p up to 30 FPS and 720p with 60 FPS.This is expected, and probably nothing compared to Canon's "Cinema SLR" beast, let alone the drool-prize-winning RED Epic. HOWEVER, one specific bit of info is that un-compressed video will be available, similar to the RED cameras, and THAT will turn some heads if it comes true.Also, something about the ability to program some of the custom function buttons on the camera to "smooth aperture scrolling"???Sounds pretty awesome, maybe being able to stop down mid-record or something.Although now we're getting pretty deep into "rumor territory" here.Who knows if that will happen.
The other main specification I'm interested in hearing more about is the updated AF system.Still 51 points, however there's something "new and improved" which is always good.Hopefully, they spread out the cross-type AF points a little more…
One interesting (but not necessarily jaw-dropping) spec is the possibility that Nikon will use a new memory card format created by the "Compact Flash Association", which is called XQD for now.It boasts a *minimum* transfer speed of 128 MB/sec, which is over twice the speed of the average "fast" CF card these days, and nearly 3X the speed of the average "fast" SD card…I just hope the cards aren't incredibly over-priced!
Since this just about wraps up all the possibilities for both Nikon and Canon in 2012, here's a few links for your reference:
Canon 1DX announcement and specifications(DPReview.com)
Nikon D4 rumors and "probable" specifications (Nikonrumors.com)
 The Nikon D800 rumors – 36 megapixel version (Nikonrumors.com)
A poll that shows how VERY FEW people believe the 36 mP D800 (Nikonrumors.com)
The "other" Nikon D800 – 18 megapixel version (Digitalrev.com)
The Canon 5D mk3 rumors (Canonrumors.com)
All in all, with regard to the D4 I have the same feelings as usual:I'm "excited even though I'm not gonna buy it…"Even though this camera will probably cost $5,500 or more and I will probably never own one, I'm still very excited because it means Nikon is staying in the game even with Canon's 1DX coming out.Of course specs on paper mean NOTHING if the camera has a bug, or just doesn't perform much better than it's predecessors, but usually with Nikon stuff you can rule out any major bugs or defects; Nikon doesn't release a new camera unless it is a SUBSTANTIAL improvement and has been tested to death for any possible issue.
Also, I'm excited by the D4 because it implies there could eventually be an affordable version.The D700 replacement that we (wedding photographers) REALLY want to see-A 16 megapixel camera with better ISO and AF, and hopefully for $2999.Not some 36 megapixel monster with almost no other improvements except HD video.(I refer of course to the rumored D800)I've been saying this for months now- Whether or not Nikon decides to make a 36 megapixel D800, we WILL eventually see an affordable version of the D4.And that will be my next camera, for sure. Just like how the mythical 5DX will be the next DSLR for Canon shooters out there.
Take care,
=Matt=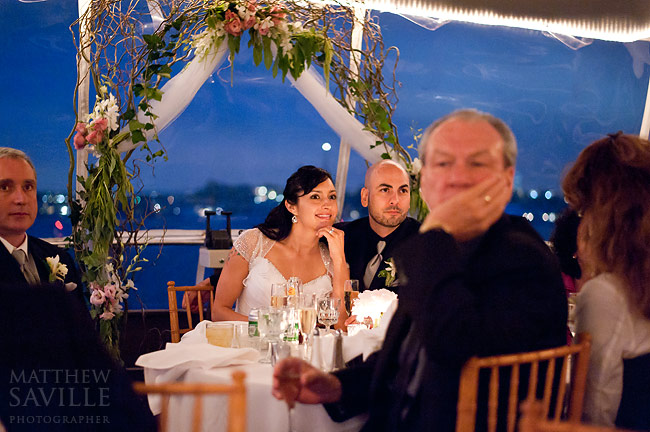 Nikon D700 – 50mm f/1.8 – ISO 6400
RAW image processed in Lightroom 3Â