Within that last year, many fun and notable things have happened in my life. I've shot some of the most beautiful people in 4 different countries, re-discovered the joy of green figs and yoghurt, rescued a dog from a horrible owner (who I intended to give to a shelter but then decided my shelter was best for him), and my facial hair has begun to grow predictably. So big things, in other words, especially the last one. You may find interesting to know, however, that my time with the Sony RX1R is up there, too – somewhere after the figs.
You can read my full review of it here, but allow me to mention that it was THE most surprising camera I've ever used. Was it entirely practical? No. Flawed? Sure. But as an achievement, it is utterly remarkable. What Sony has done with the RX1 and RX1R was essentially an announcement to the world that they came into the photography business, meaning business. It made me think of it as the camera world's Veyron, because it was, more than anything else, a statement. It was Sony saying they had the means, ability, and the willingness to create something wonderful just because they could.
Short of medium-format cameras, the images it produced remain today THE sharpest, clearest, highest quality from any camera I've used, never mind just in the price range. You can shoot a Nikon D810 with some Zeiss Otus glass to get the same, I've heard, but the mere fact it can be compared to that says a lot. You simply will not find this combination of performance and size anywhere else
The price of the RX1 series had always scared people away, and I got the feeling from speaking to Sony that there was much talk of making nothing more of the line. This was tear worthy. So you can imagine my excitement when I learned Sony was not in fact killing off the RX1 line as many suspected, but tweaking it more.
So What's New?
The RX1R II is a juiced up RX1R that's been to the gym, and it seems Sony has created a sort of Franken-camera by putting in some of the best bits of past and present cameras in their line-up. The resolution has now been increased 18 megapixels from 24 to a whopping 42. That number should mean something to you, and I'm not talking about the answer to the ultimate question of life, the universe, and everything a-la Douglas Adams. No, I mean it should click that Sony has dropped the sensor from the A7Rii into this little powerhouse.
And let's not forget that this 35mm Exmor R CMOS sensor is the highest ranking sensor DxO has ever tested. That means the RX1R ii has an ISO range of 100-25,600 expandable to 50-102,400, and the sensor is said to be 3.5x quicker than the original RX1R. It also leverages that lovely BIONZ X processing engine 14-bit RAW files.
That somewhat conveniently leads us onto the lens, because what seems to be the magic ingredient in this camera, the mutant gene, is the marriage of its 35mm fixed focal-length F2 ZEISS Sonnar T* lens. Sony maintains that this lens and sensor are situated in a way to be matched perfectly, and I know that if you were to disassemble the RX1R, you'd find the lens actually goes quite far back into the camera, and right up onto the sensor. This new version is just the same, spare an even better sensor. That lens and sensor combination is like marrying quails egg and artisan celery salt.
This pairing didn't do too much for auto-focus, however, since it was solely a contrast only 25 area AF, but borrowing from the A7Rii, the RX1R II now dons a much-improved hybrid system of 399 phase-detection points in addition to the contrast AF. That's like finding the perfect looking mate, who is just lacking in IQ points, and replacing the brain.
One of my main grievances with the original of the species is that it had no OVF or EVF; simply a rear LCD that was nice, but could've been better. And if you wanted an EVF, it would cost you hundreds. Now both of those things get upgrades. Seemingly plucked from the Rx100 IV, the RX1R II finds itself with a 2.4-million-dot XGA OLED electronic viewfinder that is hidden lushly within the body until you want to use it. The rear LCD is still 3-inches but at 1.2-million-dot LCD that can tilt between 109 and 41 degrees.
But by far and away the most interesting feature of the RX1R II has got to be their totally novel, never seen before, variable optical variable low-pass filter (VOLPF). Truly a first of its kind, it now gives the shooter the ability to enable, disable, or strengthen the effect of the optical low pass filter depending on subject or preference. Disabled, it will give the most detail and resolution, whereas with it enabled, you'll have less but more tempering of the moiré and artifacts, and with it strengthened, well, even more protection.
What's Wrong?
Not much, if anything, so far I can tell. I personally would've liked to have a 50mm instead of a 35, but that's for the type of shooting I do, though I didn't generally feel hampered with the 35. Also, it's worth noting the battery life on the original was pretty damn poor. That sort of processing power requires a lot of battery power and as such would only get around 250 shots. This new RX1R II gets about 220, or 200 using the EVF. So you'll need to keep spares.
And then there's the price; at $3,300 USD that's $300 more than the last version, and that price is going to scare many away. But this isn't a camera for everyone, and certainly not for the parsimonious. You've got to know yourself, and how you shoot, but I'll tell you this, that a little time spent with it and it's bound to get your attention. Do I think the $300 extra is worth it? I'll leave that to a full review, but all of this makes me excited, and not least of all because maybe now you can get the original RX1R for cheap. Well, cheaper.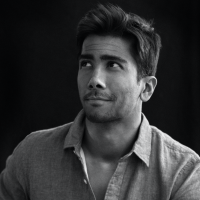 Kishore Sawh
A photographer and writer based in Miami, he can often be found at dog parks, and airports in London and Toronto. He is also a tremendous fan of flossing and the happiest guy around when the company's good.