Earlier today Sony announced yet another significant innovation in our field, and while it's not as headline grabbing as 'more megapixels', it may be no less consequential. The company has developed a new OLED Microdisplay that is a significant step up from the previous generation, bringing even more true-to-life view to their EVFs.
The model is the UXGA ECX339A with a resolution of 1600 x 1200 resolution and capable of a refresh rate of 240 fps, compared to the 1280 x 960 and 120 fps of the QVGA ECX337A it will succeed.  That's 5.6 million dots versus the 3.7 of that found in something like the A9, and double the refresh rate, which together makes for an EVF that's excellent for video.
The timing of it all too is interesting, as while sample units are in existence now, mass production of the type is slated for November. That's interesting perhaps most of all because it's widely expected for Sony to release the next iteration of A7S, the A7SIII this year, and it would seem logical that an EVF like this would be a perfect match for a video-centric camera like that – which could very well be announced during Photokina.
The new Microdisplay should also go quite a way to dispel the notion that EVFs are still more a hindrance than a help to the photographer. That idea seems to be one of the more persistent and remaining hold-outs of the DSLR loyals. Studio shooters especially seem to cry about how dark they used to be (though Son shooters should really look into the setting Live View Display to sort that out).
Early EVFs used microdisplays that had very poor contrast, narrow colour gamuts, low resolution, and low refresh rates – nothing like what we have today, and certainly a far cry from what this new ECX339A will be like. With a contrast ration of 100,000:1 and up, and 110% sRGB colour gamut, it'll be brilliant. Here's a look at the key points of the new OLED, and you can find the full release here.
Main Features
1.High-resolution UXGA in a 0.5-type

The new product has achieved the world's smallest pixel pitch of 6.3μm by leveraging Sony's proprietary OLED display technology and miniaturization technology, and has superior resolution 1.6x higher than the previous model*1. Generally, transistor miniaturization results in characteristic variation and reduced withstand voltage. This product uses a Sony original compensation circuit and optimized layouts and process for each individual transistor to address these adverse effects. Furthermore, the color filter is deposited directly on the silicon substrate, reducing its distance from the light emitting layer, and the filter's color array has been modified to secure the viewing angle properties while achieving high resolution.
2.High-speed frame rate

A new drive circuit design supports a high frame rate of up to 240 fps*2, nearly double that of its predecessor*1. This has made it possible to capture fast-moving subjects in the viewfinder with higher accuracy, so users will not miss a photo opportunity, delivering a more comfortable shooting experience. In head-mounted display devices, this will help to improve image delay issue for items superimposed on real-world vision of AR and to avoid motion sickness during usage of these kinds of devices.

3.Low power consumption

By employing newly-designed peripheral circuits that operate on half the voltage of previous model*1, the new product delivers the same low-power operation as its predecessor when operating at the same frame rate, despite the nearly 1.6x increase in the number of pixels.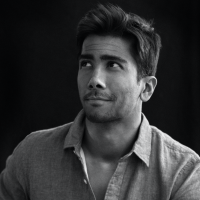 Kishore Sawh
A photographer and writer based in Miami, he can often be found at dog parks, and airports in London and Toronto. He is also a tremendous fan of flossing and the happiest guy around when the company's good.