What's your favorite portrait lens? Most people answer with the popular trio: 85mm, 50mm, or maybe even 35mm. Did you forget about 135mm? The focal length has long been regarded as one of the best telephoto prime focal lengths, with downright legendary lenses from Canon and Nikon in the past.
If you still shoot with the Canon 135mm f/2 L or the Nikon 135mm f/2 DC, you probably love the images! But, the Canon is from 1996 and the Nikon is from, wait for it, …1990. Yeah. It's nearly 30 years old.
Today, we seem to live in an era of exotic, "heavy beast" lenses, with f/1.4 primes that achieve new records for sharpness, but also set new records for their size/weight. Sigma, for example, made the 85mm f/1.4 Art and 105mm f/1.4 Art, which are downright enormous compared to any modest f/1.8 option. The Sigma 105mm f/1.4, in particular, is an absolute beast, at over 3.6 lbs, that's 1.6kg! (To be fair, Nikon also has a 105mm f/1.4 which is incredible, and "only" 2.1 lbs, but it's $2200.)
Sony 135mm f/1.8 GM, Sony A7Riii | 1/160 sec, f/5.6, ISO 100
3-image panorama
100% Crop, f/5.6, Sony 135mm f/1.8 GM, Sony A7Riii
Then came the new 135mms. While Canon and Nikon users had been clamoring for updates to their name-brand lenses, and their cries seemed to fall on deaf ears, Sigma released the 135mm f/1.8 Art. And it was wicked sharp, and relatively enormous. Admittedly, it wasn't as heavy as that Sigma 105mm f/1.4 Art, but it still tipped the scales at nearly 2.5 lbs.
Sony, having already released an 85mm f/1.4 GM, has decided to skip 105mm, and go straight to 135mm. Shockingly, this lens is (spoiler alert!) actually a bit smaller than the Sigma, and shockingly good at autofocus reliability, (where many hefty, faster-than-f/2 primes used to really suffer) …and of course, to use the most scientific measurement terminology, its image quality is "bonkers".
Sony 135mm f/1.8 GM, Sony A7Riii | Nikon 50mm f/1.8 E added for scale
Sony 135mm f/1.8 GM Specifications
Price: $1898
Angle Of View:18 degrees
Closest Focus & Magnification: 0.25 X
Aperture Range: f/1.8 to f/22
Aperture Blades: 11, rounded
Optical Formula & Coatings: 13 elements, 10 groups; 1 "Super ED" element (reduces chromatic aberrations) and 1 XA "Extreme Aspherical" element (controls spherical aberrations)
Filter Threads: 82mm
Weight: 2.09 lbs (950 g)
Weather Sealing: YES
Other Physical Features: AF/MF switch Focus limiter switch, custom function buttons, de-click-able aperture ring, no physical focus indicator window, electronic manual focus
Side Note: The Wildlife/Animal face/eye detection feature works quite well!
(Even if your dog only has one eye!)
Who Should Buy It
A 135mm prime lens is certainly not your first choice when thinking of "essential" lenses, even for many professional photographers. So, let me be totally honest with you, and hopefully, you'll realize that all the praise I'm about to heap on this lens isn't just fanboying: You probably should buy a 50mm or 85mm lens for most of your portraits. The 135 GM is unlikely to be your first, biggest investment in a portrait focal length.
Seriously, do not spend $1900, unless you're already certain that 135mm is a focal length you want to use a lot.
Sony 135mm f/1.8 GM, Super-35 (APS-C crop) mode 200mm equivalent,
Sony A7R3, 1/200 sec, f/1.8, ISO 1600
What is 135mm good for? It's amazing for portraits of one or two people, whether you back way up for a full-body portrait, or step closer for a waist-up or headshot length portrait. It's a fantastic candid lens, for those who are looking for a slightly lighter, slightly faster alternative to the workhorse that is a 70-200mm f/2.8.
Sony 135mm f/1.8 GM, Sony A7R3 | 1/200 sec, f/2.8, ISO 800
Sony 135mm f/1.8 GM, Sony A7R3 | 1/500 sec, f/2.8, ISO 100
Oh, and this lens also functions as a miniature telescope, for all you astrophotographers who want to put it on a tracker and shoot incredibly detailed images of galaxies and nebulae.
Pros
With that disclaimer in mind, let's talk about how good this lens is. Because if you've got enough general photography experience to know that you really do want a 135mm, instead of an 85mm or 105mm, (or a 70-200mm) …this is indeed the lens you should save up to buy.
Sony 135mm f/1.8 GM, Sony A7R3 | 1/2000 sec, f/1.8, ISO 100
100% crop, f/1.8, 42 megapixels
Incredible Image Quality
Instead of trying to find new words to describe just how sharp this lens is, I'll just tell you this: I had to change how I sharpen my images in post-production because there was so much more fine detail in my images that my sharpening settings made the image look over-the-top crunchy. In fact, I barely use any sharpening at all anymore with this lens, except for a very fine-radius, low-intensity amount of basic sharpening.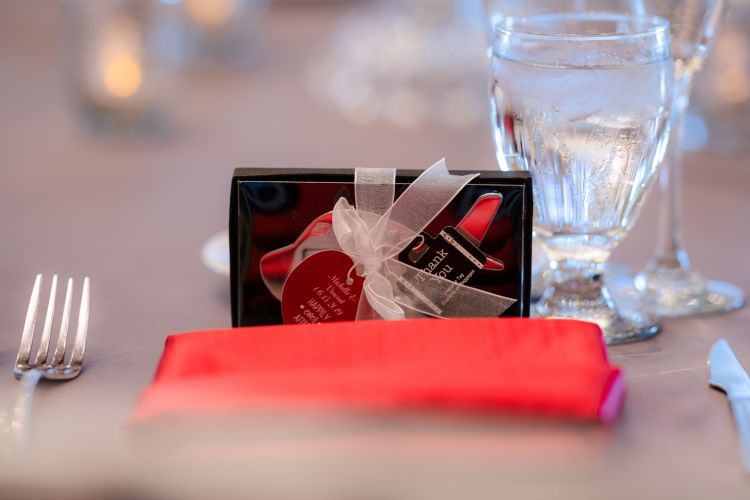 At the 135's closest focusing, stopping down still offers creamy bokeh
Sony 135mm f/1.8 GM, Sony A7R3 | 1/160, f/2.8, ISO 1600
Clearly, Sony has engineered this lens to be totally capable of resolving a camera sensor that is far, far beyond their current 42 megapixel champion. If it weren't for how bad diffraction would get, (hint: really bad) …I would wager that this lens could easily resolve 80-100 megapixels on a 35mm full-frame sensor.
Sony 135mm f/1.8 GM, Sony A7R3 | 1/800 sec, f/1.8, ISO 100
Aside from sharpness, all other aspects of image quality are also impressive. Almost zero color aberrations of any kind, even at f/1.8, and very little distortion, very little vignetting, and although it shouldn't come as a surprise for such a telephoto lens, very little coma or astigmatism in the extreme corners.
Yet, somehow, the lens still delivers "character". Its bokeh is truly gorgeously soft, and not too nasty/busy. The flare is a nice warm wash of haze for those types of warm sunlit portraits, and yet overall still clear and colorful and crisp. Oh, and the sunstars are decent, too, though not very visible with that 11 rounded-blade aperture.
Night scuba divers in Laguna Beach, California
Sony 135mm f/1.8 GM, Sony A7R3 | 30 sec, f/3.5, ISO100
Simply put, you can stop complaining about how "cold and clinical" a lens is, just because it's incredibly sharp. That's something I didn't think was possible.
Portability & Durability
In addition to the main weather sealing gasket, the Sony 135 GM is generally well-built with a very solid, professional feel. In fact, I really prefer the GM (also G) finish and overall feel, compared to any of the smooth, slippery surfaced ZA, Batis, or other lenses that I've always been terrified of accidentally dropping.
The lens hood is well-built, it feels like just the right quality of plastic that is intended to save the lens (and camera body) by absorbing impact in case of a fall. The rubberized hood edge is a very welcome addition, too. Oh, and the hood's click-lock works in both its forward and reversed position, and it actually works, unlike so many other lenses that have hood locking mechanisms that can just be forced even when click-locked. Nicely done!
Sony 135mm f/1.8 GM, Sony A7R3 | 1/3200 sec, f/1.8, ISO 100
100% Crop, f/1.8 | (I've never had so many tack-sharp keepers from a "bubble exit"!
Amazing Autofocus performance
Okay, here's one thing I never thought I'd list as a Pro for such a "big chunk of glass" class of prime lens. Its autofocus performance is truly impressive, not just for all that glass, but for any lens, period.
Of course, a lot of big telephoto prime lenses have fast, reliable autofocus, but usually in the realm of f/2.8 and f/4. That's why this 1.8's autofocus is unprecedented.
Such low-light situations are a realm where I would have previously never attempted to nail focus with such a shallow-depth prime lens…
Sony 135mm f/1.8 GM, Sony A7R3 | 1/160 sec, f/1.8, ISO 3200
Just ask anyone who has reviewed the Sigma 135mm f/1.8 Art on a Nikon or Canon DSLR, and they'll tell you that their biggest gripe was the AF speed and reliability. It's just, well, kinda sluggish, and prone to front or back-focusing.
Now, admittedly, we need to be careful about apples VS apples instead of apples VS oranges, here. So, let's get one thing clear: Even Sigma's beastly Art primes, the 85, 105, and 135, have benefitted from having a native Sony FE mount compared to an adapter, let alone being natively mounted on a DSLR. Indeed, it's the outdated DSLR autofocus systems (and the third-party nature) that is to blame for much of this difference.
One of the huge benefits of Sony's face-detection AF that is aided by artificial intelligence is that it's brilliant at maintaining focus on subjects even when partially obscured.
Sony 135mm f/1.8 GM, Sony A7R3 | 1/160 sec, f/1.8, ISO 3200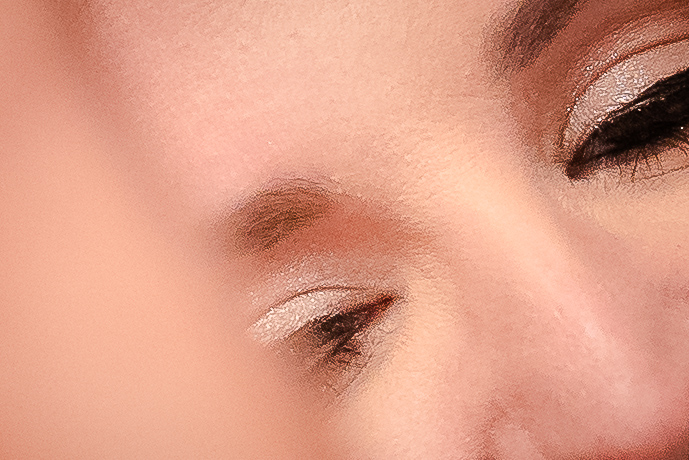 100% Crop, f/1.8, ISO 3200
So, really, a large part of the autofocus reliability comes from Sony cameras's impressive new AF systems, in the likes of the Sony A9, A7Riii, and A7iii. It's these cameras' new AI-based subject tracking performance that is the real star of the show.
With that said, the Sony AF system in the 135mm f/1.8 GM is still a huge accomplishment. Sony calls its AF system, "XD Linear Motor", which is claimed to offer "quick, quiet, and precise autofocus performance". For once, I think an official spec description is under-selling how good it is. So, I'll call it this: it's witchcraft good. It's bonkers good. It's far better than I ever expected from so much glass.
Cons
As with any flagship lens from a name brand, there aren't many significant cons. This should come as no surprise, because with each new generation of lens technology that comes along, Sony figures out something else that really takes their tech to the next level. This time, for example, I don't have to list autofocus reliability as a con. Finally! Sony's new AF tech has allowed their AF motors to be not just silent and fast, but accurate and reliable.
But, I'm repeating myself. Let's talk about some pretty minor cons…
Old Toby says, don't listen to Matt's silly cons. This gorgeous DOF is worth it! ;-)
Price
This is the most stereotypical "con" that a gear review could ever have. I cringe as I write it, because I know the lens is absolutely worth every penny. But, at the same time, it is out of reach of most photographers who may shoot mostly at 35, 50, or 85mm, and are just looking for a "casual" 135mm prime to tuck into a small corner of their bag. This is not that lens, and unfortunately, a cheap, 135mm f/2 or f/2.8 "G" (not GM) lens just doesn't exist. There are a handful of other options, such as the pricey Zeiss Batis 135mm f/2.8, but it usually MSRP's for $1700, just about 10% shy of the Sony 135 GM. Heck, I bet the Sony 135 GM goes on sale for less than $1700 once or twice a year, but that's just a guess.
So, it is with a grimace that I list price as a con. Don't listen to me, though, do yourself a favor and keep saving up for this lens. If you really love the focal range, it'll be worth saving up for.
The physical AF/MF switch and focus range limiter are very welcome,
And the manual focus experience is one of the best in the industry 
Electronic Focusing
Okay, here's a real con, at least for those of us who still remember what it's like to use a true manual focus lens, or at least an AF lens with a decent physical manual focus clutch. Electronic focusing is not a perfect concept, although it's definitely getting better. The precision that the Sony 135 GM is capable of is impressive, with its linear focus motor. It's noticeably better than Nikon's Z/S lenses for manual focus, in my experience.
But, the fact that the lens might not stay in the exact same focus position, and the fact that the behavior of the focus ring can seem to vary depending on how fast you crank it, can be frustrating at times.
It's not so bad once you get used to it, though, and really, it's essentially a non-issue for most portrait and wedding photographers who plan to use autofocus 99% of the time. After all, this lens' AF reliability is leaps and bounds ahead of any other 135mm prime I've tested, but enough about that.
Aperture Ring Usefulness
Last but not least, after having played with the Canon RF lenses, I'm spoiled by the fully customizable "command ring" that Canon decided to go with instead of the limited-use aperture ring that Sony has opted for. I must give kudos to Sony for allowing you to de-click the aperture ring. On Canon, it requires the lens to be sent in for actual work, which costs money.
However, I still find myself accidentally bumping the ring from it's "A" setting to "22", which of course automatically kills my ability to shoot if I'm spending most of my time in low light at f/1.8-2.8.
So, I wish the aperture ring could be totally free-spinning, and fully customizable for things like ISO control, or EV compensation. Or, I wish I could at least disable it entirely so that it doesn't mess up my shooting by accidentally getting bumped. (There might be a menu option for this? I thought I saw one once, but maybe it was something else…)
Side Note: YES, the grip-to-lens finger room/spacing is indeed a problem, for anyone with slightly larger hands or thicker fingers. Sony, please make a flagship body that is just slightly larger with a deeper grip! PLEASE!
Anyways, that's about it for the drawbacks. These cons don't even come close to adding up to a reason not to buy the lens, as long as you have the patience to keep saving up for it. Really, the only other thing I can think to mention is that if you're really unsure about how useful 135mm will be for you, and especially if you shoot with the high-megapixel A7R3, …just try the 85mm f/1.4 GM first, and see if you like that focal length more, because if you have 42 megapixels at your disposal then most types of photographers (anyone not making truly huge prints) might find that they're totally happy just throwing an ultra-sharp 85mm f/1.4 lens in APS-C (Super 35 mode on Sony)  to get a ~130mm angle of view.
Or, maybe, you might be interested in waiting for a Sony 105mm f/1.4 (or f/1.8) GM? Honestly, if you're hoping for such a lens, I'd still suggest buying either the 85 GM or 135 GM in the meantime, because who knows when a 105 GM might appear…
Sony 135mm f/1.8 GM, Sony A7R3 | 1/25 sec, f/8, ISO 100
Sony 135mm f/1.8 GM versus Sigma 135mm f/1.8 Art
Usually, this section is titled, "versus the competition". However, in this case, there really is no modern, similar alternative to the Sony 135 GM except for one lens: the Sigma 135 Art. Both Canon and Nikon do have 135mm primes, but they are both very old and significantly different in almost every way except their name-brand build quality. They're still legendary lenses in their own right, but they're not exactly ready for 40-50+ megapixel sensors at their wide-open aperture, like the Sony and Sigma are.
The Sigma 135, compared to the Sony and certainly the old DSLR 135's, is an even more obscenely oversized beast. However, it made headlines with its own claim to fame of " insane" sharpness.
To compare the two lenses, we really have to nit-pick. Both are incredibly sharp. Both are not exactly cheap, yet also not exactly incredibly pricey as, say, some of the latest Canon or Nikon flagship lenses. (I bet a Canon RF 135mm f/1.8 would cost over $2K.)
There's a small difference in the weight, which is nice for anyone who wants to use this lens on long, 12+ hour wedding days.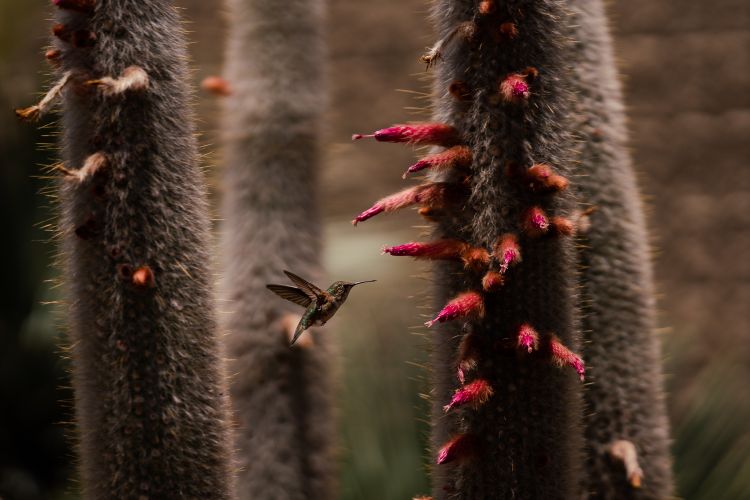 Wildlife is one area where both AF reliability and FPS are crucial!
Sony 135mm f/1.8 GM, Sony A7R3 | 1/6400 sec, f/1.8, ISO 100
The biggest difference, however, is in the overall autofocus reliability and speed. The Sony's new AF motor technology is just incredible. And if you're trying to get the absolute most resolution out of your images at f/1.8,  you need pin-point, ultra-precise autofocus.
Thus the Sony 135 GM wins, hands-down. Considering the difference in price, just save up for the Sony.
Of course, to a DSLR shooter, the Sigma is the only option. And Canon and Nikon are both unlikely to release many more new DSLR mount lenses, though a new 135 would be at the top of both their to-do lists.
In short, the real message here is that mirrorless optics are the future, especially if you want the precision and reliability of on-sensor hybrid autofocus and the (slight) savings in overall weight that you might get.
More Sony 135mm f/1.8 GM Sample Images
Sony 135mm f/1.8 GM, Sony A7R3 | 1/2500, f/1.8, ISO 100
Sony 135mm f/1.8 GM, Sony A7R3 | 1/3200, f/1.8, ISO 100
Sony 135mm f/1.8 GM, Sony A7R3 | 1/8000, f/1.8, ISO 100
(The odd bokeh is due to layers of depth, and vines' obstruction) 
Sony 135mm f/1.8 GM, Sony A7R3 | 1/8000 sec, f/1.8, ISO 100
Sony 135mm f/1.8 GM Review | Conclusion
Maybe, you're looking for a fast-aperture alternative to the 70-200mm f/2.8's out there, or maybe you're already a prime shooter and you just want something longer than your 50mm or 85mm. If you can manage to save up for the Sony 135mm f/1.8 GM, you'll get to enjoy what is undoubtedly one of the prized lenses in Sony's optical arsenal. It's an exotic, ultra-sharp beast, and yet it manages to buck the trend of bigger, heavier lenses that seem to get more and more obscenely large in their quest for image quality perfection.
In short, it may not be right for everyone; but if you know that a 135mm prime is something you've been wanting, this lens offers such a compelling choice that it's not just a no-brainer for existing Sony shooters, it actually checks another box on the list of "reasons to switch to Sony", especially considering the body+lens combination and the autofocus reliability that is possible.
The only other thing I can think of to say is, that after having been utterly spoiled by the Sony 24mm f/1.4 GM, the 85mm f/1.4 GM, and now the 135mm f/1.8 GM, I can't wait to see if Sony has a 35mm f/1.4 GM and/or a 50mm f/1.4 GM up their sleeves, though I'm afraid to see what a 105mm f/1.4 GM might look like!