It was hardly a fortnight ago that Sigma announced the immediate availability of some Global Vision Lens kits, and of course, that's pretty exciting. Sigma's been topping our charts for a while now and these kits allowed for some savings, and direction. The kits would see the 150-600 f/5-6.3 DG OS HSM | Sports paired with the TC-1401 teleconverter and the 150-600 f/5-6.3 DG OS HSM | Contemporary with the same TC-1401, and this represented an expansion of the focal range from 150-600mm to a massive 210-840mm.
It seems Sigma wasn't entirely through with offering some kits as they're now going to be offering, albeit in limited supply according to one source, a kit that will pair either the touted 50mm 1.4 ART or the 35mm 1.4 ART with the about-to-be-released MC-11 Mount Converter. So what this means is now Sony users should be able to benefit, finally, from all the brilliant lenses Sigma's now got on tap, and that's something to get really excited about. The kits will likely be made available in limited quantity of around 5,000, but it doesn't seem there is any cost savings to be had from buying the kit versus each piece separately. Given that the kits don't seem to be available in the US, this is a good thing.
The MC-11, announced a while ago which some of you may have seen at WPPI, is a mount converter which allows Sigma lenses to be used on Sony E-mount cameras, both full frame and APS-C sensor cameras like the A7RII, and A6300. What this does is bring into the Sony world 15 of Sigma's 'Global Vision' lenses. That's huge.
There's a legion of Sony users out there who don't have access to the variety of lenses they either would like, or would have enjoyed with other brands. This has been a sore spot for Sony shooters, and the mount adapters that exist such as those from Metabones, don't cut mustard for everyone. The Metabones and Sony Adapters didn't offer iAF, other AF lock features were not available, and only contrast autofocus in video. This was an utter crime because when you have incredible AF features like you do on the A6300, A7RII you wouldn't be able to use them unless using native lenses. The MC-11 sort of promises to solve that as it's a bit of a different approach to adapters than the other offerings. Imagine, a 50mm ART with an A7RII with it behaving like a native lens? That's as appealing as it gets.
Firstly, it will accept lenses that are either Sigma SA and Canon EF mount Sigma glass. Nikon, if you have the Nikon variants, you're not taken care of just yet, but it could be coming. The MC-11 doesn't operate quite like other adapters do as it includes control data for each of the compatible Sigma lenses, so once the lens is attached, it no longer will use its own firmware, but instead the control application from the converter.
This, should assist in delivering smooth Autofocus and work well with in-camera and in-lens stabilization, and preserve your EXIF data and the way your post production applications interact and render your images (think calibration). There's also a little LED on the mount converter that will tell you if the lens is compatible, and the adapter itself will be updatable with Sigma's USB Docking Station. If the LED flashes green, you're good; if orange, then it needs updating, and if it doesn't come on at all, the lens isn't compatible.
With all this said, it's going to be an absolutely key piece of equipment for many photographers to have. Many were bursting at the seams with excitement to get one, but they've only just been announced for availability, which will be late April. You can order one now. Coming in at $249, it's also well priced for a 'brand' converter, especially given its ability to be updated and the vast amount of expansion it allows for. This is, and I say this without hyperbole, a huge deal.
This will be a boon for Sigma users, but also for Sony, especially given the news Sony will likely be splitting their photo division into an entirely separate company, and this isn't the same as the split of the sensor sector into a different company, which, as I relayed months ago, should go into effect next month.
Check our the MC-11 and get it here.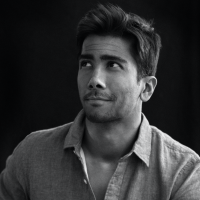 Kishore Sawh
A photographer and writer based in Miami, he can often be found at dog parks, and airports in London and Toronto. He is also a tremendous fan of flossing and the happiest guy around when the company's good.