Around October last year we got a look at the editing 'deck' for Capture One Pro in the form of Tangent Panels and it was nothing if not robust, especially the full 'Element' deck. However, it's large, costs a few thousand dollars, and even if it just cost a tenner it would be too large and more than most users would need; even the Tangent 'Ripple' and 'Wave', while costing much less, may not be ideal for some, so Phase One has released something else, something new, familiar, and more affordable: The Logickeyboard for Capture One Pro.
Phase One, in cooperation with LogicKeyboard, is now shipping an official new keyboard for Capture One Pro, Mac version. The Capture One Pro keyboard layout has been designed based on feedback from the Phase One Certified Professional (POCP) program to support maximum productivity.

Key features include:
· Apple Pro Keyboard
· Original Apple ultrathin anodized aluminum enclosure
· Professional Key mapping layout
· Robust Pro-line full-color coded keys
· Capture One shortcut titles and icons on keys

The Capture One Pro keyboard for Mac is now available to support three languages (American and British English and German). Additional language support will be available upon request.
Yes, at this point it's strictly for Mac, but then a glance at it it's easy to see that as it has the hallmarks of the standard Apple wireless keyboards.
That familiarity is likely a positive for many, but of course the keyboard functions quite differently as this is to make the most out of Capture One's most-used shortcuts. You'll have things like local adjustments color coded in purple, key cursors in blue, navigation in pink, etcetera. The software has hundreds of shortcuts to maximize an efficient workflow and the keyboard further maximizes shortcut efficiency, so it would seem this would be a boon to every Capture One user.
They are available and shipping right now, and you can find them here. Also, we'll get one in and do a user test to dig a bit deeper.
Related Capture One Pro Pieces: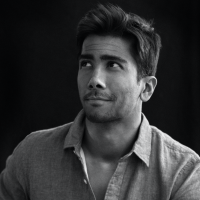 Kishore Sawh
A photographer and writer based in Miami, he can often be found at dog parks, and airports in London and Toronto. He is also a tremendous fan of flossing and the happiest guy around when the company's good.