Using the Pentax MX1: A Hands-On Review
I've recently reviewed the Fuji X-Pro 1 followed by Sigma's DP2 Merrill. Both cameras have innovative APSc sensors and incredible image quality. To return to a compact camera sized Bayer sensor was always going to mean a noticeable drop in image quality. But testing the far more affordable Pentax MX-1, I've had a lot of fun. Let's find out why.
Most people don't need nor want to learn much about photography. As long as the pictures look okay on Facebook and occasionally print well for a collage of faces on the wall, they're happy. The latest smartphones can achieve this, so the compact camera market is fading.
But photography is cool. And taking pictures is often more about the fun of taking pictures or being seen doing so than the optimum quality of the final results. Pretty much any camera with more than 6 megapixels will be acceptable for this, so the focus is on the camera itself and the experience of using it, not the ultimate image quality.

The Pentax MX-1 is well built and feels substantial despite its size. Pentax is now owned by Ricoh but the MX-1 takes design cues from the company's classic film cameras. Both the silver/black and black versions look more like cameras than digital image-making machines, suggesting the spurious nostalgia of Lana del Rey's beautiful songs.
Pentax dSLRs have the reputation of being among the most rugged and best weather-sealed cameras available. One soldier in Iraq washes the dust off his in the shower! This is a compact, and while the MX-1 feels solid, the retractable zoom lens would probably break were it to accidentally fall; and the pop-up flash makes me wary to use this camera in the rain.

No Hotshoe? – There's no hotshoe included which is disappointing. I used flash with the camera for street photography, but had to do so by triggering an optically slaved Nikon SB900 with the pop-up flash. The hotshoe isn't just useful for flash, but could be a handy mount for an external viewfinder. In the absence of an electronic viewfinder (EVF), this would have been good.
Manual Mode – Using the camera in manual mode is very straightforward. I set it up to spot meter and a single button sets the exposure, which can then be varied as necessary. It would have been nice to have a second dial on the front to control shutter speed and aperture independently without having to switch between the two. The exposure compensation from -2 to +2 is well-placed and quick to use.
ISO Performance – The smaller sensor size means that high ISO performance can't compete with larger sensor cameras. That said, the excellent DxOMark has said that it beats all sub $500 compact cameras at higher sensitivities. It offers a wide range from ISO100 to ISO12,800 and noise is controllable in post-processing because it favours sharper images over the more normal smoothing.
Large Aperture – The smaller sensor also means that the zoom lens can have a large maximum aperture; f1.8 to f2.5. Apparently it's the same Zuiko lens as the Olympus XZ-2. The minimum aperture is f8. The zoom is equivalent to 28mm to 112mm on a full-frame camera. This light-gathering capability, combined with relatively good high ISO performance mean fewer blurry photos.
Incredible Macro – And that small sensor also allows an incredible macro mode. The MX-1 auto-focuses quickly even for macro photos; and offers an amazing 1cm super-macro mode. To have this capability without having to change lenses is great and very empowering.
Amazing Screen – The screen is brilliant. Three inches diagonally across and hoarding almost a million pixels, it's sharp and colourful. As well as the brightness, you can also adjust the colour balance. It's very visible in bright sun too; which is just as well as it's the only way of composing the photograph.
It would have been good to have an electronic viewfinder to save battery life, but the battery lasted all day so this wasn't a major concern. The screen tilts up and down which has been very useful to compose the image. This ability, and the effectively silent shutter makes this camera a good choice for covert street photography.
Electronic Shutter – An optional electronic shutter allows shutter speeds as fast as 1/8000s which is useful for the using the large apertures in bright light. There's an in-camera ND filter available for the same reason. Also optional, but highly recommended, is the perplexing ability to set the camera to mew like a cat during the self-timer countdown and then bark like a dog when the photo is taken. I had a lot of fun using this feature for street photography in Barcelona.
Video Mode – The video mode on the Pentax MX-1 is good fun to use. There is no microphone input so you'd need an external recorder and the ability to sync the audio in post. There's also no manual focus dial on the lens. Because the sensor is smaller, you'll not have the same shallow depth of field as a full-frame dSLR.
But it has full HD 1080p at 30fps, 720p at 60fps and most excitingly, 480p at 120fps. This last option allows you to make slow motion films in-camera which is tremendous; and they're the right size for Youtube too. The MX-1 also has a built-in timelapse mode so you can speed time up as well. Very good fun to use.
Stabilization – This movie mode is helped by dual in-camera and lens stabilisation to reduce camera shake. I found this to work well, and allowed me to shoot comfortably at speeds of around 1/8s with sharp results. It's helped by the lack of mirror flapping about.
HDRs? – Auto-exposure bracketing is available with a reasonable range from -2 to +2 stops. An HDR mode in camera takes and blends three differently exposed photographs. It's only available for Jpeg files, and has a couple of options. HDR Strong 2 looks similar to Photomatix-produced images.
Awkward Image Review– Looking at the photographs is a bit of a pain. The screen is amazing. However, the lens extends every time you turn the camera on. If the lens cap is on – which it normally is – the camera complains, struggles, and turns off. For reviewing images on the go, I'd rather not have the lens exposed. This should be a simple firmware fix. Also potentially fixable with a firmware update is the lag the camera has after taking a RAW photograph.
Conclusion
Different cameras will, apart from all the various features and statistics, actually change the way that you photograph. Reviewing the images that I've made with the Pentax MX-1 I see that I've been doing quite a bit of street photography and getting very close to my subjects without attracting too much attention (beyond the miaow mode effect). The quiet shutter, small size, retro styling and tiltable screen all helped.
It seems a shame that the quality of the photographs can't match a larger camera, and of course it would be nice to have the same images but taken with a Leica M for shallower depth of field and better overall image quality. But then I'd also like to have a helicopter, and for the price, the Pentax MX-1 is a very attractive camera.
A major USP for this camera is the brass bottom and top plates. The idea is that the paint will wear away, revealing the beautiful brass beneath, and creating a unique patina of age; a direct embodiment of the principle of sabi from Japanese aesthetics.
While this may make the camera a little stronger, it is mainly a marketing feature; but a pleasant one. It suggests a positive thought process that compact cameras need no longer be sold on hyped megapixel counts and ultra-zooms, but instead on the aesthetics of the camera itself. The pleasure is in taking photographs; and I personally enjoyed using the Pentax MX-1.
Miaow miaow miaow … woof!
Images from the Pentax MX-1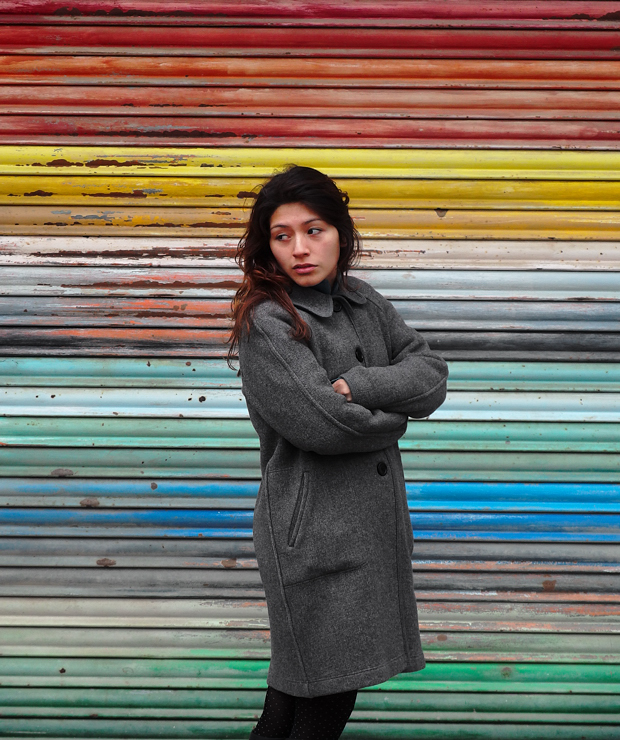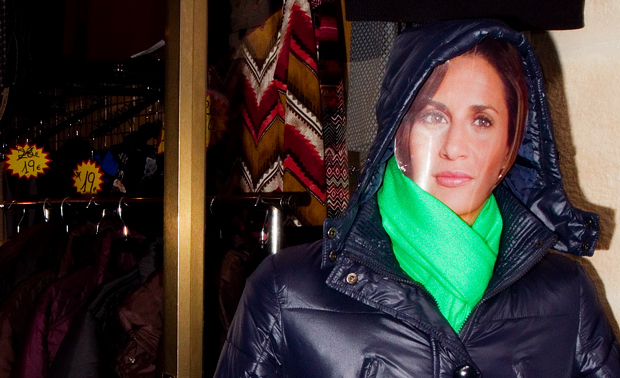 Likes
Slow motion films
Fast zoom lens
Cat miaow shutter soun
Aesthetics
Straightforward manual mode
Small form factor
Good exposure compensation control
Shake reduction
Super duper macro mode
Tiltable screen
Image quality at high ISOs considering compact sensor
Dislikes
No Electronic Viewfinder
Image quality can't compete with larger sensor cameras
No Hotshoe
No mic input
Have to take lens cap off and extend lens to review photos
Specifications
12 megapixel backlit CMOS 1/1,7" 4:3 ratio; 4000 x 3000px.

File Formats: Stills: Jpeg, RAW (DNG). Movie: .Mov

MPEG

-

4 AVC/H.264

ISO 100-12,800

Pentax 4X f1.8-f2.5 zoom lens. Focal Length (35mm equiv.): 6.0mm – 24mm (28-112mm).

Removable memory: SD, SDHC, SDXC cards, Eye-Fi compatible

4.5 frames per second shooting speed for 10 shots

Pop-up flash, built-in AF-assist

3″ 0.92 megapixel LCD display, articulating down to 45°, up to 90°

1/8000 minimum shutter speed with electronic shutter, otherwise 1/2000s. 30S maximum shutter speed.

TTL contrast detection autofocus. Face detection (32 faces), Pet detection (1 pet)!

Interfaces; USB 2.0, PC/AV out, HDMI (Type D).

1080p video at 30 FPS, 720p video at 60 & 30 FPS

Battery life: Approx 290 images or 90 minutes video. Playback time: Approx 280 minutes.

Dimensions (W x H x D): 4.8 x 2.4 x 2.0" (excluding protrusions)

Weight: With battery and removable memory: 13.8 oz (approx.) or 391 grams
Ben Evans
Ben Evans is a Barcelona-based English Photographer who coaches photography in Barcelona with www.BarcelonaPhotographyCourses.com. Ben is the author of best-selling book, Photography: The Few Things You Need To Know. He is working on two photography teaching projects, Better Than 90 Percent and Holistic Photography. He shoots Nikon, Hasselblad, Apple (iPad 3) and those little throwaway waterproof film cameras with the plastic lenses.